Tyrese Gibson Says Creflo Dollar Gave Him Pre-Marriage Advice Before Wedding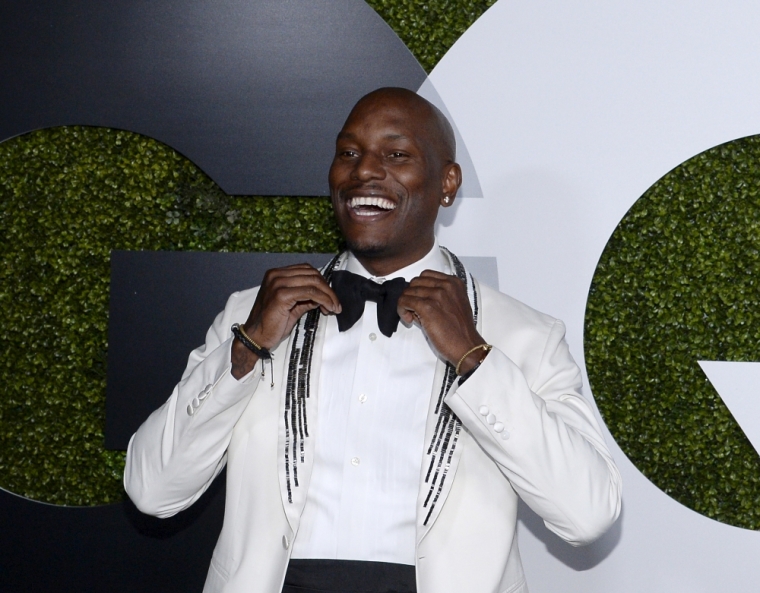 Tyrese Gibson is revealing that he turned to Pastor Creflo Dollar before tying the knot in a wedding that was kept secret from his fans until this week.
Gibson, the 38-year-old singer-turned-actor, shocked fans with news of his marriage on social media Tuesday. In the post, which has since been taken down, the entertainer revealed that he received premarital counsel from Dollar who serves as the senior pastor of World Changers Church in Atlanta, Georgia.
"During our pre-marital session Pastor Creflo Dollar said 'don't make the mistake that others make thinking so much about the future that you lose focus of the gift of the present, be patient and present in love. You and your wife should stand on each side of your empty canvas of love and paint the picture along the way," Gibson recalled Dollar telling him and his bride. "We feel God's presence all over this union. He's walking with us so no weapons formed — this will last."
According to TMZ, Gibson's wife is Samantha Lee, a social worker from New Jersey who has joined the fight against human trafficking. Since earning a master's degree from the University of Georgia, she has worked on cases for the Division of Family and Children Services in that state.
Two years ago, the "Fast and Furious" franchise star wrote a Facebook post giving fans insight into the spiritual woman that he was praying for. Now, he is reflecting about how all of his prayers came true.
"I'm a KING seeking my QUEEN. Heart soooo committed to the Lord Jesus Christ that I feel the pressure to get even closer to HIM in order to attract her even more," he wrote. "I won't be single for long I feel it in my soul. To God be ALL the glory!"
Two years after the post, Gibson is letting fans know that he has been given all he has prayed for in the form of his new wife.
"Sometimes when you pray you get exactly what your heart desires," he wrote in a message encouraging his fans to do the same. "We are all flawed, sinners, and have made mistakes but I hope you decide to keep loving, keep the faith and God will send you what's yours. #Amen."