Uganda Church Closes After Islamists Stone Pastor, Congregation for 'Stealing' Children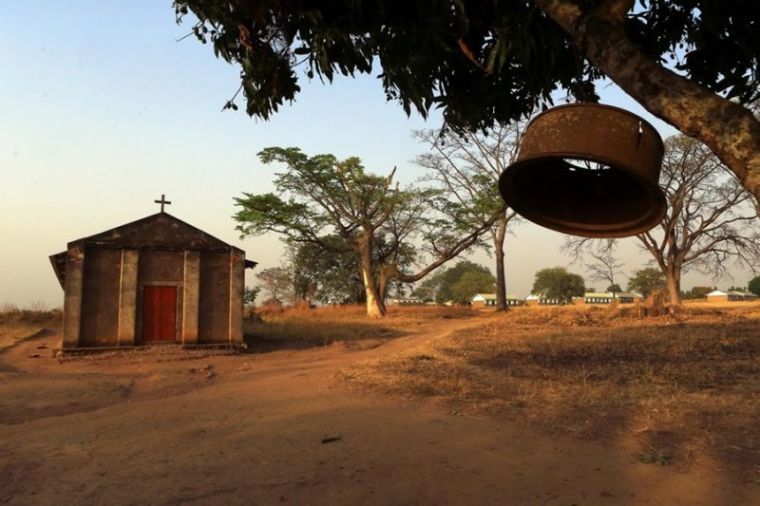 A church in Uganda was forced to close following months of attacks by Islamists who stoned members of the congregation and knocked the pastor unconscious.
Pastor Moreen Sanyu of Greater Love Church in Namasuba Para Zone, Wakiso District, told Morning Star News that she was hit in the head by a rock that smashed through the windows of the church on Aug. 4.
"I fell down and became unconscious," she said. "When I woke up, there were only a few members who surrounded me — the rest of the church members had fled in different directions."
Sanyu was treated for two days in a hospital, but when she returned for worship service on Aug. 11, there were no congregants. The church, which had only formed in May 2017, had swelled to 400 people, but constant pelting with rocks for months had driven away hundreds of believers.
A local sheikh who wasn't named claimed that the church has been converting Muslim children to the Christian faith.
"We cannot watch our children joining infidels' church," the man said.
"The pastor has no respect for other people's religion, especially our innocent and immature children in Islamic faith," he added. "We have not persuaded the Christians to join our faith, hence why should the church keep on stealing our members?"
Sanyu responded to the accusations by insisting that the church was not "stealing" children.
"I just shared the Gospel of Christ and His love for humanity with my Muslim neighbors, and they freely accepted the Christian faith, especially when many sick people that I prayed for got healed," the pastor explained. "I did not persuade them nor steal them to join my church."
With church members saying it's too dangerous for them to continue gathering in the Muslim-majority area, the church has been forced to close.
"I need prayers and material support to relocate to another area at this trying moment, lest I lose all my members, and therefore I will have labored in vain for the Kingdom of God," Sanyu said.
Although Muslims make up only 12 percent of Uganda's population, Christians have been attacked on a number of occasions where they have been accused of spreading their faith.
Back in June, a 38-year-old pastor in Butaleja District was also knocked unconscious during a debate with Muslims, where he said that Jesus Christ is the Son of God.
The claim infuriated the Muslims, who began throwing rocks at the pastor and other Christians, hitting him on the forehead.
"I was beaten up, and it was falsely reported in a local newspaper as well as the local radio station that I am disrespecting the religion of Islam. This is a calculated move to tarnish my name," Pastor Tom Palapande said at the time.