Pro-life activist, priest cleared of charges for silently praying outside abortion clinic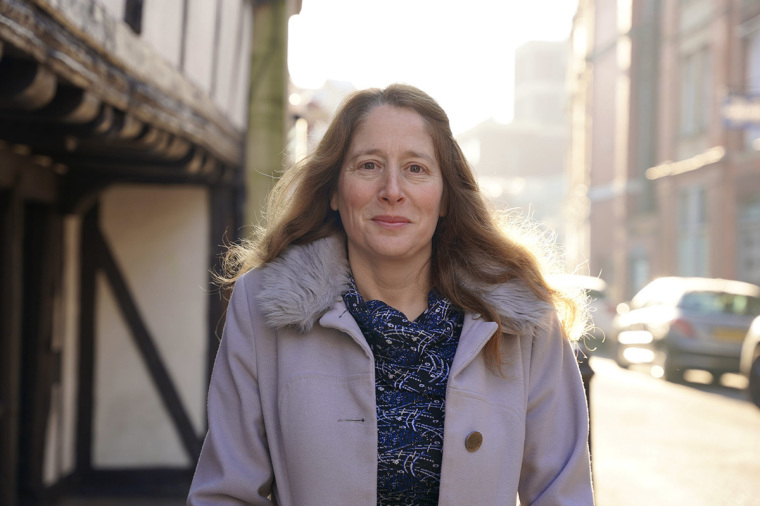 A British court has ruled in favor of a pro-life activist and a Catholic priest, both of whom were charged with violating a Public Space Protection Order by engaging in silent prayer outside an abortion clinic.
The law firm ADF UK announced in a statement Thursday that the Birmingham Magistrates' Court found pro-life activist Isabel Vaughn-Spruce and Father Sean Gough not guilty on all charges related to their engagement in silent prayer outside the BPAS Robert Clinic in Birmingham, England. The charges against Vaughn-Spruce and Gough follow the city of Birmingham's enactment of a Public Space Protection Order for the area surrounding the abortion clinic.
Specifically, the Public Space Protection Order, which critics refer to as a "censorship zone," prohibits people from "protesting, namely engaging in any act of approval or disapproval or attempted act of approval or disapproval, with respect to issues related to abortion services, by any means."
Vaughn-Spruce found herself subject to arrest for acknowledging that she "might be praying" in her head outside the abortion clinic, which was closed at the time.
While prosecutors previously dropped the charges against Vaughn-Spruce, she sought a formal court ruling providing "an answer as to whether it's still lawful to pray silently in our own heads." Vaughn-Spruce reacted to the verdict by expressing gratitude that she had "been vindicated of any wrongdoing."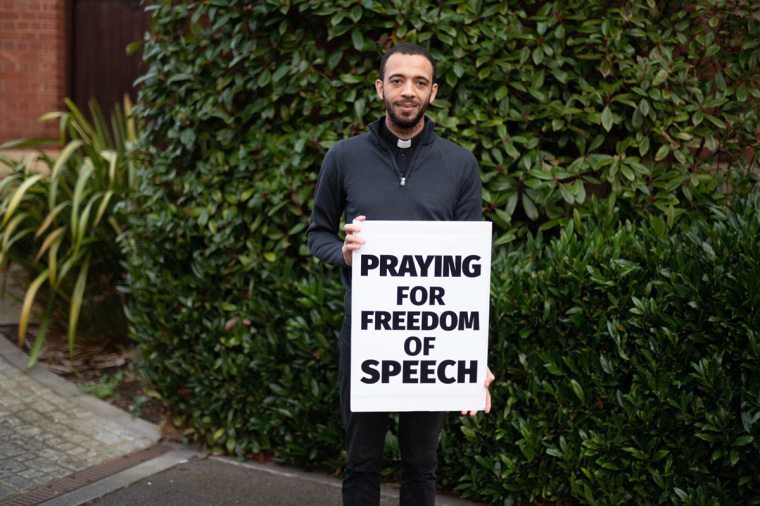 Like Vaughn-Spruce, Gough also had the charges against him dropped by prosecutors but sought clarity from the court and a precedent that would apply to other pro-lifers going forward. Following Thursday's Court decision, Gough said, "I'm pleased that I've been cleared of all charges and to have cleared my name."
ADF UK Legal Counsel Jeremiah Igunnuoble maintained that "today's court case is of great cultural significance."
As they rejoiced in the verdict, Igunnuoble, Vaughn-Spruce and Gough expressed concern about the national climate regarding laws governing actions outside abortion clinics. 
"This isn't 1984, but 2023 — and nobody should be criminalized for their thoughts, for their prayers, for peaceful expression on a public street. It's a great moment to celebrate the vindication of Father Sean and Isabel. But our parliament is considering rolling out censorial legislation, which could lead to more situations where people's thoughts are on trial."
Igunnuoble added, "If Isabel or Fr Sean had been [standing] in the same spot thinking different thoughts, they likely wouldn't have been arrested." He described the "censorial legislation" in question as unnecessary, citing "a government review in 2018" finding that "harassment near abortion facilities is rare, and peaceful prayer and offers of charitable help were the most common activities there."
"The government concluded at that point that censorship zones would be disproportionate," he recalled. "In the U.K., freedom of thought, prayer, offers of help, and peaceful conversation are not illegal and we call on Parliament to reject the creation of more censorship zones through vaguely worded public order legislation."  
Vaughn-Spruce echoed Igunnuoble's analysis. "I should have never been arrested for my thoughts and treated like a criminal simply for silently praying on a public street. When it comes to censorship zones, peaceful prayer and attempts to offer help to women in crisis pregnancies are now being described as either 'criminal' or 'anti-social,'" she lamented. 
The pro-life activist insisted that "what is profoundly anti-social are the steps now being taken to censor freedom of speech, freedom to offer help, freedom to pray and even freedom to think." She proclaimed that "we must stand firm against this and ensure that these most fundamental freedoms are protected, and that all our laws reflect this."
"I stand by my beliefs — unborn lives do matter. But whatever your views are on abortion, we can all agree that a democratic country cannot be in the business of prosecuting thought crimes," Gough said. "If the government imposes censorship zones around every abortion facility in the country, as they are currently considering doing with the Public Order Bill currently under discussion, who knows how many more people will stand trial, even face prison, for offering help, or for praying in their mind?"
The priest urged the U.K. government to "look into the overwhelming positive work that pro-life groups do to support vulnerable women at their point of need, before censoring the streets of the U.K. and allowing good people to be criminalized for acts of love."
The Public Order Bill, the proposed legislation causing Iggunuoble, Vaughn-Spruce and Gough concern, would make it an offense for anyone engaging in activities with "the intent of" or having the effect of "influencing any person's decision to access, provide or facilitate the provision of abortion services." The bill would ban protests within about 400 feet of abortion clinics.
Under the legislation, a "safe access zone" would extend to "any access point to any building or site that contains an abortion clinic" that is "on or adjacent to a public highway or public right of way," "an open space to which the public has access," "within the curtilage of an abortion clinic, or building or site" containing a facility or in "any location that is visible from a public highway, public right of way, open space to which the public have access, or the curtilage of an abortion clinic."
The Public Order Bill passed the House of Commons in a 283-234 vote and now awaits action in the House of Lords.