UN Gives Egypt 1 Week to Re-Open Closed Coptic Churches as Christians Cry Out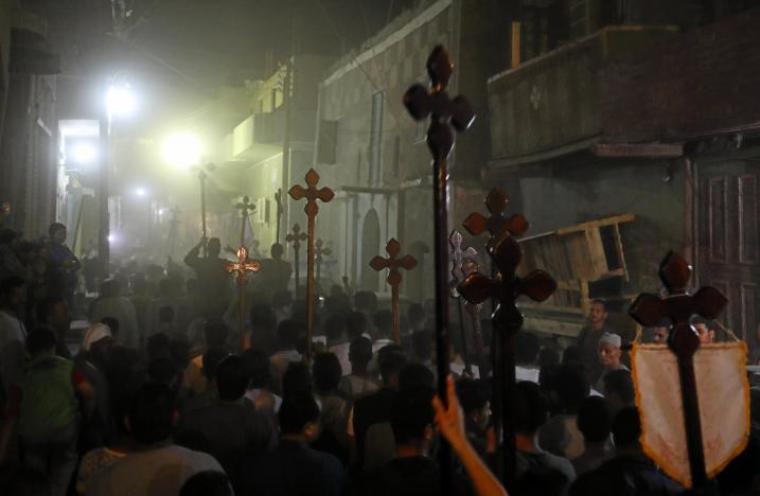 A top U.N. lawyer has given the Egyptian government one week to stop the closing of Coptic churches and begin re-opening the ones that have already been closed, as Christian leaders continue crying out against persecution.
Joseph Malak, fellow of U.N. high commissioner for Minority Affairs, sent an official warning to Prime Minister Sherif Ismail, as well as the ministries of interior, local development, parliamentarian affairs, and the governor of Alexandria, calling for an end to the crackdown on churches, Egypt Independent reported.
"Malak...resorted to Egypt's 2013 Constitution and Law 80 of 2016 pertaining to building churches as well as ministerial decree no 199 of 2017 on the formation of a commission for regulating the statues of existing churches, which says that all existing churches in Egypt are licensed," read the translation from al-Masry al-Youm newspaper.
"According to Malak's demands, governors will be committed to reopen all churches across Egypt that have been closed, including in Minya, Sohag and Alexandria," it continued.
The government in the southern province of Minya has closed down four churches this past month.
The Coptic Orthodox Archbishop of Minya said in October that he at first tried to be silent over the issue, but then realized such a stance is not helping.
"We stayed silent for two weeks after the closure of a church hoping that the officials would do the job they were assigned to do by the state. However, this silence has led to something worse, as if prayer is a crime the Copts should be punished for. The Coptic Christians go to the neighboring villages to perform their prayers," Bishop Macarius said in a statement then.
"What happened within two weeks, hasn't happen over years; churches are closed, the Coptic Christians are being attacked and their property destroyed, and there is no deterrent. The bargaining and the balance are usually used under the name of peaceful coexistence. The Copts always pay the price of this coexistence, not the aggressors."
The government had in the past vowed to protect Christians from extremist Islamic attacks, but believers have been complaining for months now that not enough is being done to ensure their safety.
Christian families have also said that they are "suffering" due to neglect.
Naguib Gobrial, attorney for the Orthodox Church and Coptic Christian activist, told Egyptian Streets that another church was closed down last week in Shubra district, with worshipers prevented from praying.
"El-Minya governorate has an abundance of extremists, and the security bodies fail to curb them. These extremists almost control the church building law," Gobrial said.
Gobrial also accused the governor of el-Minya of delaying the renewal of a church in Al-Galaa village, after extremists approached him with a list of demands, such as preventing a cross from being placed at the top of the church, and preventing the church bell from ringing.