Christians Called to Take Action on International Day of Prayer for Persecuted Church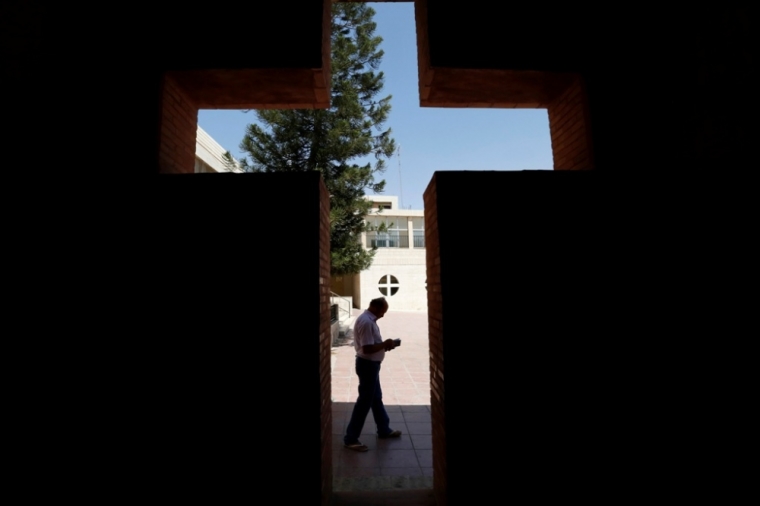 Christianity is the most persecuted religion on the planet with a Christian dying for their faith every six minutes, and churches across the United States have been urged to "remember those in bonds" as the "International Day of Prayer for the Persecuted Church" is observed Sunday.
It's a day "where we hope every church will take some time out to follow the scriptural mandate that says, 'Remember those in bonds as if you were bound with them,'" says Todd Nettleton at the Voice of the Martyrs USA.
"When our VOM staff travel around the world, we sit down, we meet with Christians facing persecution, we say, 'We're going back to America. How can American Christians help you?' The first thing they ask is, 'Pray for us. Please pray for us.'"
As Christians will pray in churches, a group of Christians will gather in prayer and public witness in front of the White House for the persecuted church.
"We gather in front of the White House to pray for our brothers and sisters and stand in solidarity with the persecuted church on this special day," says the Rev. Patrick Mahoney, pastor of Church on the Hill and director of the Christian Defense Coalition in Washington, D.C.
"We can never be silent or indifferent when it comes to violence and persecution directed toward those who choose to follow Christ. No one should face intimidation or harassment because of their faith, beliefs or religious convictions," the pastor says, adding, "We will also be praying and calling upon the the Trump administration and America to continue to protect Christians and religious freedom around the world."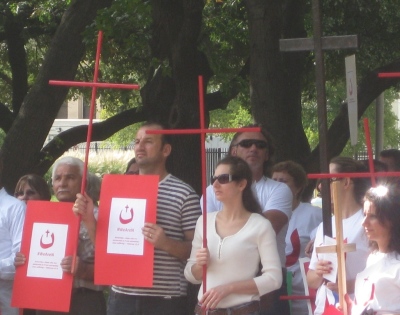 Kristopher Keating, director of World Horizons USA and international director of Hillside Missions Organization, says, "As an American, I was born into the privilege of having access to the Gospel and Christian community. Much of the world is not born with that privilege."
Christians in the U.S. must take action on behalf of those people who are oppressed due to their faith simply because they were born somewhere else, Keating says, urging that "we should pray and we should live toward the accomplishment of our prayers."
Evangelical speaker and best-selling author Eric Metaxas writes in an op-ed that Christians are being persecuted in such great numbers partly "because they're considered part of the 'imperial' West."
"And in many countries, Christians are the ones who are speaking out against the exploitation of the poor," he adds. "Third, Christianity is spreading rapidly in predominantly Muslim countries. And totalitarian leaders hate Christians because our ultimate allegiance is always going to be to God and not to a government."
He cites examples from Europe, Asia and the Middle East.
"In Germany, a Muslim stabbed a woman to death — one who had converted from Islam to Christianity. In Pakistan, a Christian pastor was sentenced to life in prison and tortured for blasphemy. He reportedly has been tortured many times. In North Korea, entire families are thrown into labor camps, where they often die from torture, beatings, and starvation. In Turkey last year, American missionary Andrew Brunson was locked up on the absurd grounds that he was a terrorist."
As many as 117 Coptic Orthodox Christians have been murdered across Egypt this year as of July, according to the Coptic Orthodox Church in Europe.
The Institute on Religion & Democracy and other groups are calling for American Christians to encourage representatives in Congress to support H.R. 390, the Iraq and Syria Genocide Emergency Relief and Accountability Act of 2017, which passed in the House this past June, and is now ready for Senate action after being passed by the Senate Foreign Relations Committee, according to National Religious Broadcasters.
"Christians, along with Yazidis and other minorities, have received little aid and protection, in spite of the fact that it is because of their religious affiliation that they are victims of genocide," says IRD Religious Liberty Director Faith J.H. McDonnell in a statement.
"Minority communities brutalized by ISIS (Islamic State, also known as IS, ISIL or Daesh) need help as they try to rebuild their lives instead of just trying to survive from day to day."
Last month, Vice President Mike Pence announced that President Donald Trump has ordered the State Department to enable U.S. aid funding to go directly to faith-based organizations actively supporting Christians and other religious minorities displaced by the Islamic State, as reported by The Christian Post.
"Our fellow Christians and all who are persecuted in the Middle East should not have to rely on multinational institutions when America can help them directly," Pence assured. "And tonight, it is my privilege to announce that President Trump has ordered the State Department to stop funding ineffective relief efforts at the United Nations. And from this day forward, America will provide support directly to persecuted communities through [the United States Aid Agency.]"
However, USAID, the government agency responsible for administering civilian foreign aid, appears to be stalling the Trump administration's initiative, according to a Fox News report.