Undeniable Proof That God Can Transform Even the Most Broken Lives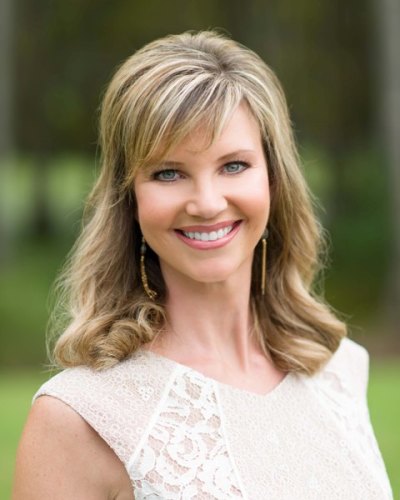 "Duck Dynasty" star Missy Robertson is on a mission to help women "find a new purpose in life" — and she's partnering with Faithwire to share the harrowing, tragic and ultimately uplifting stories of women who have overcome the toughest odds.
Robertson owns a jewelry company called Laminin, where she employs women coming out of the sex industry, addiction and poverty, among other life issues. And in her new Faithwire podcast titled, "The Overcomers," she's taking listeners deep into some of these women's very personal stories.
In the premiere episode, Robertson sits down with Brandy, a former Laminin staff member who has overcome a life of drugs, crime and unimaginable abuses.
"I want the world to hear from some of these women, because … I'm amazed that they've overcome," Robertson said at the start of the episode, going on to speak of the impact that Brandy's story had on her. "It's the most horrific story I've ever heard to my face."
The former A&E star then introduced Brandy to share her story — and what followed was an incredibly emotional exploration of the dire and life-altering impact that intense abuse and sex trafficking can have on one life.
"I was two years old. My mom left me and my little brother on the doorstep," Brandy explained while setting the stage for her early years. "She left me at the dope man's house for collaterol and she never came back."
After a few years living with her grandparents, her mother eventually started coming back around and a judge granted her custody. But far from experiencing a joyous reunion, the conditions in Brandy's life took an immediate and tragic turn.
"I was there about three days ay my mom's house and I was smoking pot," Brandy explained. "Two weeks later my hands and feet were being tied to the bed … and Methamphetamines [were] being shot into my arms."
In addition to sexual abuse at home, Brandy said that experienced even more unimaginable horrors: she says her own mother sold her to a pimp and trafficked her.
"They would sell me to the pimp. A 10 year old little girl was giving a b***job for $20, was selling her body for $40 at truck stops just being used and sold by a pimp, so they could continue to get high," she said.
And that pattern went on and on until Brandy's addiction became her own, setting her on a traumatic and problematic life course. By the time she turned 16, she caught her first charge for stealing dreamcatchers.
"I thought it would make the nightmares stop," she said.
That same year, Brandy was emancipated, but as the years forged on she grappled more and more with the drugs and pain that had been inflicted on her at such a young age.
"It got so bad for a while that I didn't even know what my name was," she said. "Sometimes, I'd wake up in diches and … I was raped more times than I can remember."
The crimes mounted and Brandy eventually ended up in prison on a slew of charges. While she said that she was originally a victim of her parents, she said she eventually became a victim of her own choices.
But while her story seemed hopeless, God had other plans. The turning point came when an old woman visiting Brandy's prison came by with a Bible. Others in the prison warned the woman to ignore Brandy and pass her by, but she pressed on.
"She brought me a Bible. I remember I cussed her like a dog. I told her I didn't want it," Brandy recalled. "But something in me took that Bible anyway … I had no clue. I had never opened a Bible at this point."
Brandy realized that she wanted to learn who God is, so she embarked on a journey and, on Oct. 24, 2011, she accepted Christ. It's a day that serves as a starting point away from Brandy's "dark and bitter" past and toward an entirely new world.
While working with Robertson and Laminin, Brandy went on to finish school and is now thinking about buying a recovery house to help other women who struggle with the issues she once did.
"I'm turning my mess into a message and my test into a testimony." she said. "It became [God's] life to do whatever he wants with it."
You can subscribe to "The Overcomers" by clicking here.
Originally posted at faithwire.com