$20B United Methodist Church Pension Fund Blacklists Israel's 5 Largest Banks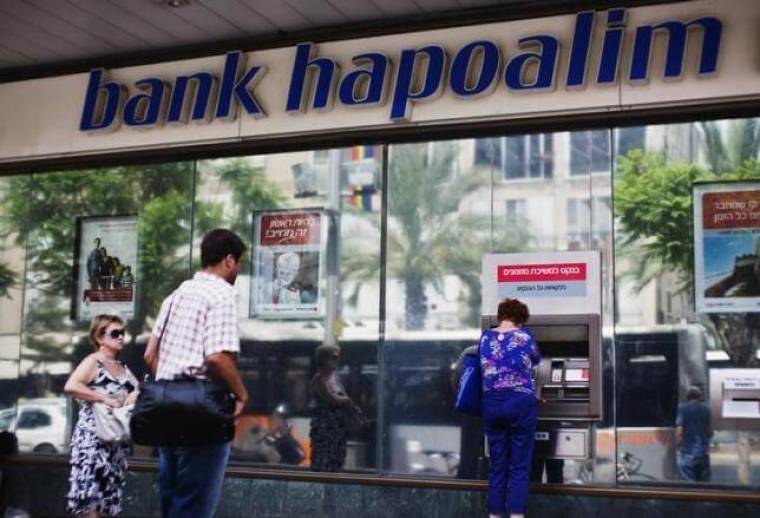 The board of the United Methodist Church's $20 billion Pension and Health Benefits Fund has essentially blacklisted Israel's five largest banks by declaring them off limits for investment amid claims of human rights violations.
Mark Tooley, president of The Institute of Religion and Democracy who is also a lifelong member of the United Methodist Church, however, says the pension board's decision is "unfortunate and embarrassing" and could likely harm relations between the United Methodist Church and the Jewish people.
The five banks — Bank Hapoalim, Bank Leumi, First International Bank of Israel, Israel Discount Bank and Bank Mizrahi-Tefahot — are on a list of 39 companies from a number of countries that have been declared off limits for not meeting the church's Human Rights Investment Policy guideline implemented in 2015.
The New York Times claims that the banks "help finance settlement construction in what most of the world considers illegally occupied Palestinian territories." The decision by the church is also noted as a part of the global Boycott, Divest and Sanction campaign, or B.D.S., which seeks to pressure Israel economically over the Palestinian issue.
Wespath, which is the investment management division of the General Board of Pension and Health Benefits of the United Methodist Church, explains the new investment policy on its website.
"The General Board's Human Rights guideline reflects The United Methodist Church's call for all general boards and agencies to '… make a conscious effort to invest in institutions, companies, corporations, or funds whose practices are consistent with the goals outlined in the Social Principles.' (¶ 717) We are a global investor, and we actively influence the promotion and protection of human rights through constructive engagement by using our voice as shareholders to change company practices. We believe that engagement is the most effective strategy for us, and like-minded investors, to effect corporate change and improve human rights protections," it states.
It further notes: "There are specific times, however, when we must recognize that a company is very unlikely — or unable to — discontinue activities in certain parts of the world that we have classified as 'high-risk.' When activities in high-risk countries and areas represent a significant part of a company's business, we will avoid investing until the company has changed its business practices. Avoiding such investments supports our commitment to sustainable investing, which we believe ultimately improves the performance of our investment funds."
Israel-Palestine, North Korea and several African and Middle Eastern countries round out a list of 14 nations identified as "high risk" because they "demonstrate a prolonged and systematic pattern of human rights abuses," according to Wespath.
In a statement last Thursday, United Methodist Kairos Response, a group within the United Methodist Church that has been pushing for divestment over the Palestinian issue, said it was "the first time a major church pension fund has acted to preclude investment in Israeli banks that sustain Israel's illegal occupation of Palestinian land."
"We commend the pension fund for taking this significant step in disassociating from the illegal occupation of Palestinian land. But as United Methodist policy opposes the occupation, this is only a first step toward ending our financial complicity in the ongoing oppression of the Palestinian people," UMKR Co-Chair Rev. Michael Yoshii said in the statement.
Wespath removed Bank Hapoalim and Bank Leumi from the Church's portfolios and also divested from Shikun & Binui, an Israeli company involved with construction in the settlements.
"UMKR is pleased to learn of these actions, while noting that Wespath still holds stock in 10 companies located inside the illegal settlements and in several others that lend important support to Israel's occupation," added the statement.
In an interview with CP on Wednesday, Tooley said: "I think that it potentially harms relations between the United Methodist Church and Jewish people and could impair interfaith relationships. But most of all I think it's just unfortunate and embarrassing for the United Methodist Church, of which I am a lifelong member, and shows that we do our political witness very, very poorly and inaccurately."
"Although the Christian Church should be outspoken about human rights and religious liberty, we tend to do it in a haphazard and uneven fashion at best."
Tooley explained that while the pension board is saying the decision is simply overall action against a wide variety of companies from different countries based on human rights situations, it is unfair to lump Israel in with countries like North Korea for human rights abuses.
"It is unfair and does not accurately reflect United Methodist policy. Looking at the list of countries that were targeted for human rights abuses, it is pretty ridiculous to include Israel on the same list with North Korea, Saudi Arabia, Sudan, Somalia, Syria. Israel is just about the only functional democracy on the list, so the list itself wasn't put together very thoughtfully," he said.
Tooley also argued that pro-divestment groups like the UMKR, which are portraying the decision as a big anti-Israel move, are exaggerating facts to suit their agenda. He said he did not see any real ramifications for Israel and the Middle East as a result of the decision.
"For Israel, none; and for the Middle East, none. It's all a very small amount of money and I don't think anyone else is going to follow the example," he said.
Prime Minister Benjamin Netanyahu of Israel, who has described the divestment movement as a campaign to destroy Israel, has not yet responded to the decision.
The General Board of Pension and Health Benefits of the United Methodist Church is recognized as the largest faith-based benefit plans administrator and pension fund/investment asset manager in the U.S., and is ranked among the top 100 pension fund managers (based on assets under management) in the country.