US Christians 'Still the Privileged Ones,' Not Facing Persecution, Filmmaker Claims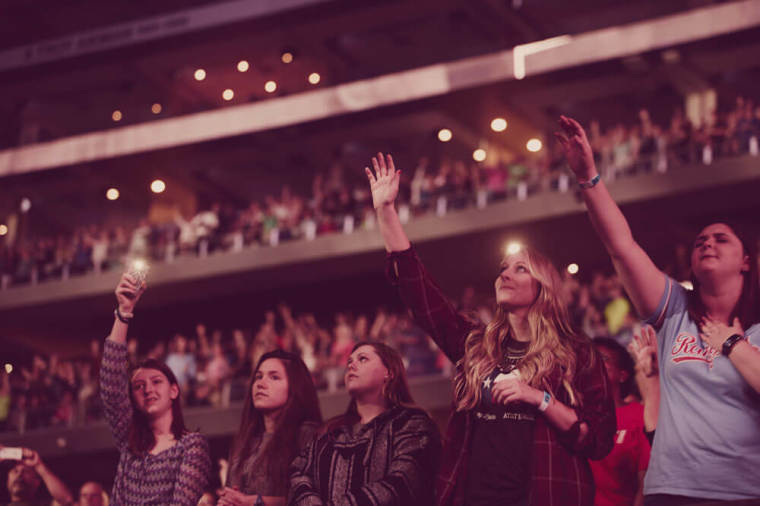 American Christians are still far off from true religious persecution despite the fears of some conservatives, a Christian filmmaker originally from an evangelical background argued in an article for the left-leaning Sojourners ministry.
Kristen Irving-Jordan, a documentary director who says she grew up in the evangelical community, wrote on Tuesday that the question of whether Christians in America are religiously persecuted needs to be closely examined, given President Donald Trump's recent executive order seeking to expand religious liberty.
Irving-Jordan claimed that many churches in America, unlike the one she and her husband visit, offer "little or no mention of the hate crimes being perpetrated against temples, mosques, LGBTQ nightclubs, immigrant families, or of the profiling of people who wear hijabs or have last names that indicate they may be from Muslim- or Spanish-speaking countries."
She elaborated in her argument that some churches are presenting the devil not as a common enemy for all Christians, but are seeing him in the various political issues dividing America.
"But it's important to remember that you can keep doing and not doing the things consistent with your values alongside those who do and don't do things consistent with theirs, and it doesn't devalue your commitment to your faith, nor does it indicate that your beliefs are somehow under attack," she argued.
"Even as policy becomes law about matters inconsistent with how you choose to live, it doesn't mean you and your children are in imminent danger. Take a deep breath, fellow Christians; we are still the privileged ones."
Several prominent conservative Christians have insisted that believers in America do face real persecution, especially when it comes to business owners being sued for refusing to provide services to gay weddings and other things that go against their religious beliefs.
The Rev. Franklin Graham, president of both the Billy Graham Evangelistic Association and the humanitarian organization Samaritan's Purse, recently said on the "Washington Watch" radio program that American Christians are being targeted over their biblical convictions on sexuality.
Although Graham acknowledged that other terrible atrocities are being carried out against followers of Christ around the world, he positioned that "the indifference" expressed toward religious freedom on a domestic level by the U.S. government in recent years has sent "a message to the terrorists and the tyrants abroad that they are free to do as they please when it comes to Christianity."
Orthodox Christian author Rod Dreher warned in his recently released book, The Benedict Option, that both the Left and major cultural institutions have aggressively moved against conservatives.
Dreher argued that American Christians are facing an "internal exile" in a country they thought was their own, due partly to the "havoc the sexual revolution has wrought."
In January, the U.S. was listed for the first time as one of the top 12 nations in the world where Christians are targeted for their faith, by persecution watchdog group International Christian Concern.
"While conditions in the U.S. are in no way comparable to other countries on the list, a certain segment of the culture and the courts seem to be intent on driving faith out of the public square. There have been too many court cases with bad decisions to miss the clear trend line," ICC President Jeff King said at the time.