US Conference of Catholic Bishops Sends 1,200 Bibles to Illegal Immigrant Children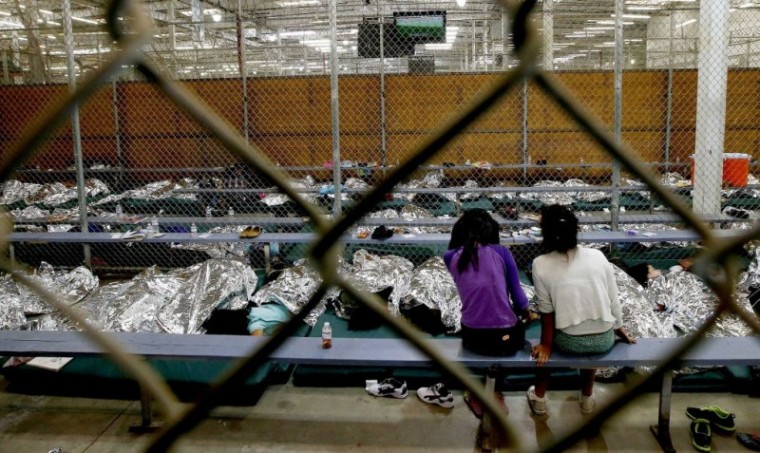 The U.S. Department of Homeland Security has distributed over 1,200 Spanish language Bibles to illegal immigrant children and adults who are being detained by U.S. Border Patrol near Nogales, Arizona.
Largely from the Central American countries of Guatemala, Honduras and El Salvador, 1,000 people have received Bibles donated by the American Bible Society, along with 600 copies of "La Llave," an edition specifically written for youth. Publishing house Verbo Divino has also donated 200 copies of their Catholic Family Bible.
"This is definitely collaboration between multiple organizations," Matthew Kilmurry, director of marketing at the U.S. Conference of Catholic Bishops, told The Christian Post Tuesday.
"The Department of Homeland Security was very helpful in this regard. In that when Bishop Gerald F. Kicanas of Tucson, Arizona, initially brought the situation to our attention, he had already spoken with someone at DHS who said they would be more than willing to hand out the Bibles," Kilmurry explained. "We thought this was a great opportunity to get the Bibles to them, because they may have a lot of time on their hands as they're waiting to be processed."
According to the USCCB, while the physical needs of the illegal immigrants were being met by Christian churches and nonprofit organizations, authorities believed the Bibles would also bring comfort to them while they're in the holding centers.
"Especially in this situation, these children may or may not have a true understanding of what's going on. And for them to be able to receive [a Bible], something that's written in their own language that has messages of hope that they can turn to when they're awaiting the next decision — at a time when they're full of trepidation — they're able to turn to that to deepen their own faith," Kilmurry added.
"The Bible is something tangible they can also hold onto when they're alone and scared. I think it's of tremendous value and I pray that it really does help them in their time of need."
He continued, "I think The Word of God is alive. We know the Holy Spirit does the work through the Words of God into the hearts of those who read it. Some of the [Bibles] were specifically written for youth, so they have reflections and questions to ask that are written in a way that's for young people."
Following the initial distribution of Bibles in Arizona, Archbishop Gustavo García-Siller of San Antonio, Texas, issued a request for subsequent donations of Spanish language Bibles and New Testaments to be given to additional illegal immigrants who are crossing the southern border.