US Cracks Down on North Korean Human Rights Abuse; Blacklists Top Officials Including Kim Jong-un's Sister
US Cracks Down on North Korean Human Rights Abuse; Blacklists Top Officials Including Kim Jong-un's Sister
In its fight against human rights abuse and mass censorship in North Korea, the United States slapped sanctions against seven top officials from the totalitarian country.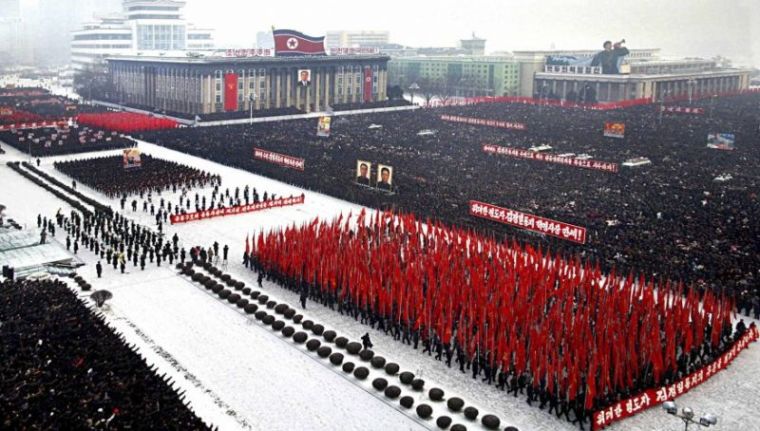 The officials, 6 men and 1 woman, have been designated for sanctions and added to the U.S. Department of the Treasury's Office of Foreign Assets Control (OFAC) Specially Designated Nationals and Blocked Persons list.
This step was taken based on the 2016 Report on Human Rights Abuses or Censorship in North Korea compiled by the U.S. Department of State in collaboration with the Bureau of Democracy and Human Rights and Labor group.
In the report submitted to Congress, the U.S. Secretary of State identified officials of the government of the Democratic People's Republic of Korea (DRPK) or the ruling Workers' Party of Korea who were responsible for gross human rights violations and censorship.
"The North Korean regime not only engages in severe human rights abuses, but it also implements rigid censorship policies and conceals its inhumane and oppressive behavior," acting OFAC Director John Smith said, reports Reuters.
The crimes perpetrated by the North Korean officials include extrajudicial killings, forced labor, torture, and prolonged arbitrary detention, as well as rape, forced abortions, and other sexual violence. Many of these abuses are committed in the country's political prison camps (kwanliso), which hold an estimated 80,000 to 120,000 prisoners, including children and family members of the accused. The government also maintains an extensive system of forced labor through its rigid controls over workers and restricts the exercise of freedoms of expression, peaceful assembly, association, religion or belief, and movement, the report stated.
Among the 7 blacklisted officials is Kim Wong Hong, head of the Ministry of State Security that engages in torture and inhumane treatment of detainees during interrogation and in the country's network of political prison camps.
Also on the list is Kim Jong-un's sister, 27-year-old Kim Yo Jong. She is the Vice Director of the Workers' Party of Korea's Propaganda and Agitation Department (PAD) which controls all media. The PAD, which is responsible for censorship, maintains tyrannous information control in North Korea and is tasked with indoctrinating members of the DPRK in a manner similar to that of the Ministry of Truth in George Orwell's '1984'.
The current regime in North Korea, with its barbaric and inhumane treatment of its own people, has often drawn parallels to the lives led by characters described in Orwell's frightening dystopia. The only chance North Koreans have of escaping their current lives of abject misery is intervention from other countries who have the power to fight Kim Jong-un's despotic regime.
The recent measures implemented by the United States are certainly steps taken in the right direction, but they need to improve in both severity and urgency, with other countries taking up the cause as well, if the plight of North Korean citizens is to be alleviated any time soon.