US Dept of Education to Schools: Let Students Choose if They Are Boy or Girl, Even for Sex Education Classes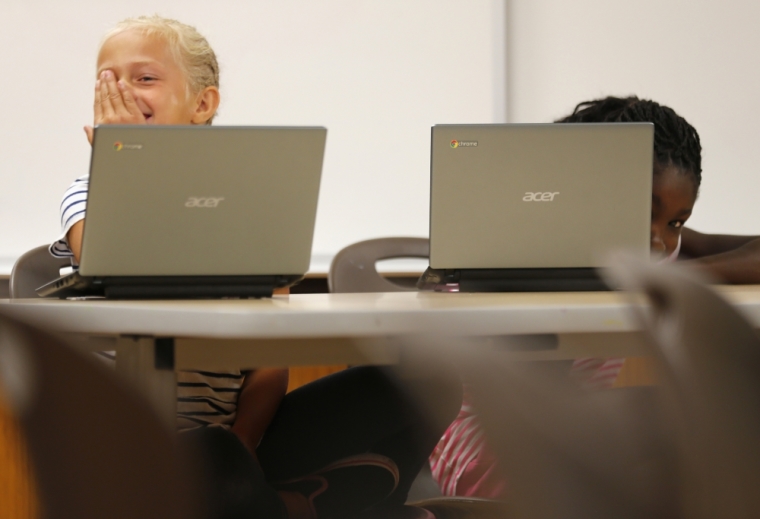 In single-sex classes, which are common for sex education, students must be allowed to go to the class of the gender they consider themselves to be rather than their actual gender, the U.S. Department of Education directed schools that receive federal funds in a Dec. 1 memo.
The memo, from the department's Office for Civil Rights, provides guidance for K-12 schools for when they are allowed to have same-sex classes or extracurricular activities and remain in compliance with Title IX, a 1972 law to protect against gender discrimination in education programs that get federal aid.
Schools may divide students by gender, the memo says, if the course or extracurricular activity is a contact sport or deals with human sexuality. Vocational classes are not allowed to be gender-specific.
Near the end of the document, a paragraph explains how schools must treat male students who consider themselves female and female students who consider themselves male.
"All students, including transgender students and students who do not conform to sex stereotypes," it states, "are protected from sex-based discrimination under Title IX. Under Title IX, a recipient generally must treat transgender students consistent with their gender identity in all aspects of the planning, implementation, enrollment, operation, and evaluation of single-sex classes."
Private religious schools do not appear to be affected by the memo. Another part of the memo clarifies that the requirement applies to all public schools and the few private schools that receive some federal aid.
Additionally, the U.S. Department of Education has previously demonstrated a willingness to grant exemptions to religious institutions in regard to accommodating transgender students.
In July, the Education Department granted a religious exemption from Title IX to George Fox University after a female to male transgender student, Jayce Marcus, filed a complaint after she was not allowed to reside in the male dorms.