US Evangelical Leaders and Megachurch Pastors Visit Jerusalem, Pray in Magdala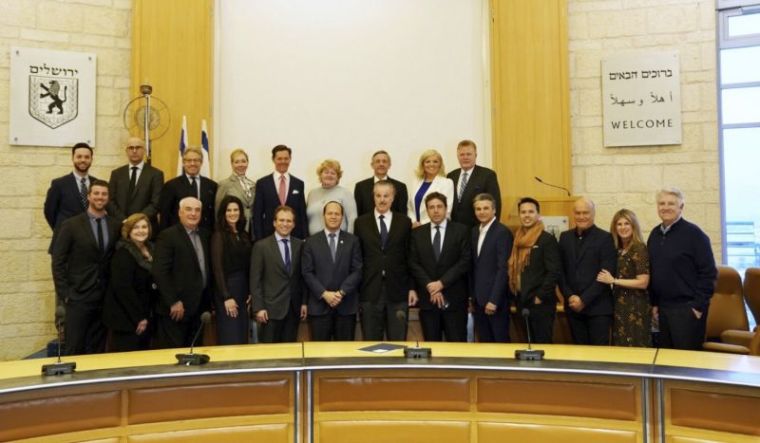 More than a dozen evangelical leaders and megachurch pastors from the United States have come together in the biblical city of Jerusalem this week to meet with political, religious and business leaders and to experience parts of Israel they have never seen before.
The group includes several pastors who serve as informal advisers to the Donald Trump administration, including Texas megachurch pastor Jack Graham, California evangelist Greg Laurie, megachurch pastor Jentezen Franklin, Hispanic Christian leader Samuel Rodriguez, Dallas megachurch pastor Robert Jeffress and others.
The trip has been planned for over a year-and-a-half as they were invited as guests of Israel's Ministry of Tourism, according to one evangelical leader participating in the trip who spoke with The Christian Post on Monday.
"It's a unique thing having a group like this together and it has just been fun," Johnnie Moore, an evangelical public relations executive and informal adviser to the Trump administration, told CP.
"These are Christian leaders who are used to leading tours here. So they are constantly teaching and rushing from one thing to another. But they are here now with their peers."
On Sunday, the group met with Jerusalem Mayor Nir Barkat and questioned him about the security of the historic city.
Considering that many of the leaders bring their own congregations to Israel and conduct their own tours of the Holy Land, they were curious about the safety concerns of the city given the political and religious significance of the town.
"He spent almost 10 minutes explaining how the murder rate of Jerusalem is a quarter of what it is in the average city in the United States and how they handle intelligence in the country in order to preempt potential issues," Moore said.
"He talked romantically about the history and intrigue of the city and the infrastructure and also the growing business sector in the city. The homeless statistics in the city are astonishing. There are almost no homeless people here in this gigantic city. It is a really, really well-run city with a competent leader."
The group also met with U.S. Ambassador to Israel David Friedman.
According to Moore, they were scheduled to meet with Prime Minister Benjamin Netanyahu on Tuesday afternoon.
However, that meeting didn't take place as Israel was hit with the news Tuesday that a close confidant of Netanyahu is suspected by police of offering a bribe to a judge in hopes of dropping a corruption case against Netanyahu's wife, Sara.
The leaders did more than just meet with political and religious leaders.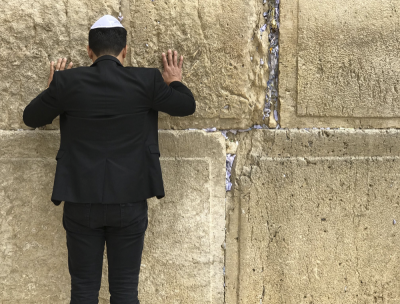 They also toured recently excavated biblical era sites, talked with leading archaeologists, prayed at the Western Wall and had dinner with leading economists and Israeli entrepreneurs.
They also got to see Jerusalem from the air. On Monday, they took a helicopter tour all the way up to the Golan Heights.
"We landed on the Golan Heights and got a briefing on the Syrian situation from a retired senior military officer," Moore explained.
Among the biblical sites they visited was Magdala, the town of Mary Magdalene. It was there that the evangelical leaders engaged in a group prayer on Monday.
"There was this wonderful Catholic priest that led us into time of personal prayer," Moore explained. "A number of group members shared certain prayer requests and we all prayed together. Samuel Rodriguez gave a very, very meaningful message."
In their visit to the Garden Tomb, the site where some Christians believe Jesus was buried and resurrected, Laurie gave a message about the importance of Christ's resurrection.
A look at our first day in Israel, including a trip to The Garden Tomb. pic.twitter.com/TNCjxaHWM9

— Greg Laurie (@greglaurie) February 18, 2018
"It was very, very powerful. It was almost a spiritual retreat element of it too," Moore said of the entire trip.
According to Moore, the group also explored Jerusalem's underground tunnels below the Old City.
"Several leaders have groups coming [to Jerusalem] later on. I saw them adjusting the itineraries as they want to give their groups some of the experiences we had here as well."
Moore explained that the leaders were also invited to dinner on Monday night as guests of the Conference of Presidents of American Jewish Organizations. At the dinner, they were not only able to mingle with Jewish leaders but also mingled with diplomats as well.
"The Ministry of Tourism is rolling out the red carpet for the Christian community and it's a once-in-a-lifetime experience, even for those of us who have come here many times," he said. "I think we all would say this is not just another trip."
Other evangelical leaders who went on the trip include Christian author Jay Strack, San Diego pastor Jim Garlow, Maryland Bishop Harry Jackson and social conservative activist Ralph Reed of the lobbying organization Faith and Freedom Coalition.