US Pastor Who Supported Meriam Ibrahim in Sudan Heads to Iraq With Yazidi Activist; Says Christians Can Pray, Give Money But Should Put Their Bodies on the Line
Ismael did not sound quite as confident about a rescue operation as Devlin, who told CP that he was expecting God to do "miraculous" things during their trip to Erbil.
The Christian pastor and activist was greatly anticipating somehow meeting with ISIS for the purpose of rescuing the women and young girls that were abducted by the Sunni extremist militants. He did not indicate that he expected to reason with the jihadist group, but instead told CP that he would be flying out Tuesday with "redemption money" provided by his sponsors that he planned to use, if necessary, to buy the freedom of these enslaved women and girls, which also include Christians. He also insisted that, if presented with the opportunity, he would tell the violent extremists "about the love of God."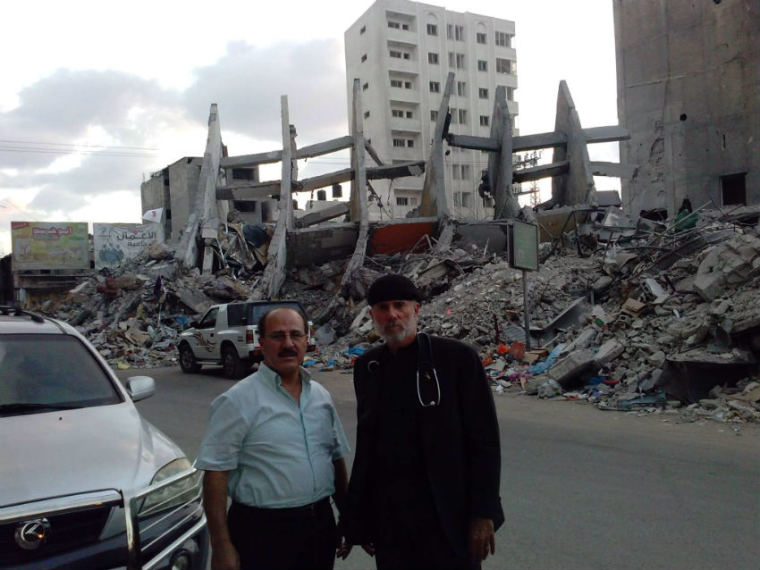 Devlin, who serves at Infinity Church NYC and was co-chair of the Right to Worship New York City, has previously traveled to hot zones in Gaza and the West Bank, Syria, Iran, and Cuba to assist and encourage persecuted Christians. He was most recently featured by CP this summer after he traveled to Sudan to pray with Meriam Ibrahim during her asylum stay at the U.S. Embassy in Khartoum.
Ibrahim, 27, had been prevented by Sudanese officials from leaving the country after a court vacated her death sentence for apostasy. The woman, married to a naturalized U.S. citizen, had been accused of converting from Islam to Christianity, although she denied having ever been a Muslim and insisted that she had been raised as a Christian. Ibrahim, and her two small children — the youngest born during her mother's imprisonment — had been detained for nearly a year. Ibrahim, her husband, Daniel Wadi, and their two two children live in New Hampshire, where Devlin occasionally visits them.
In explaining what he feels is his calling to go to the "hard and dangerous places," the 61-year-old pastor told CP that he was hoping to start a movement that would inspire U.S. Christians to live out their mission as radically as Jesus Christ and his apostles did in the first century, many of whom were martyred for their faith.
"I do believe that the American Church is addicted to personal peace, comfort, and affluence, and that we need to do everything we can to go over to these hard, dangerous, difficult places and support our sisters and brothers in Jesus," said Devlin.
"If I was sitting in Erbil, Iraq, being threatened with ISIS militants coming to kill me and my wife and children, I would want somebody from America to come over and help me," he added. "So we can pray, we can give money, but I call it the ministry of presence.
"It's one thing to say, 'Yeah, I'll be praying for you. Here's some money to help you.' But it's yet another thing to go with our bodies and to say to them, 'We're here to encourage you. We're here just to be with you.' That's what Jesus said. He he said, 'I am with you even until the end of this age.' And when you think about it, God left heaven to come to earth to practice the ministry of presence because He knew that the world needed a savior."
Turning to the Yazidis being persecuted by the Islamic State, Devlin added, "What a great testimony that we can tell the Yazidi people, that I can tell them personally once I get there ..., 'I love you and I'm here to help you' and 'I left the comfort of my home back in America to come here and be a presence among you.'"
Devlin and Ismael, accompanied by a female reporter and potentially a fourth person whose presence among the small group was not confirmed by press time, were expected to arrive in Erbil on Thursday morning.
In the video interview below for CP Newsroom, conducted in August, Pastor Devlin explains why he travels to countries where Christians face religious persecution.