Veterans Affairs Ready to Cover Gender Reassignment Surgery as 'Medically Necessary'
Veterans Affairs Ready to Cover Gender Reassignment Surgery as 'Medically Necessary'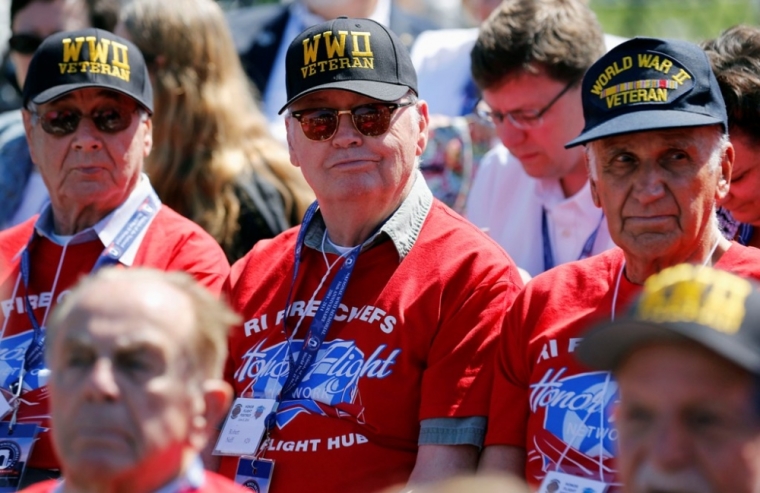 The U.S. Department of Veterans Affairs has put forth a new rule which would end a ban on gender reassignment surgery for transgender vets, and would embrace such procedures as "medically necessary."
The rule, as can be read on the Office of Information and Regulatory Affairs website, states that "prior limited knowledge about both gender dysphoria and effective transition-related procedures" had put in place the ban on such surgeries, but now thanks to "increased understanding," gender reassignment surgery has been accepted as "medically necessary" by the medical community.
"Additionally, recent medical research shows that gender dysphoria is a serious condition that has had severe medical consequences for certain patients if transition-related surgeries and procedures are not provided," the proposed rule ads.
"In light of these medical advances and recent research, VA would revise its regulation to remove the prohibition on medical services that are considered gender alterations."
Fox News Insider noted that the rule is expected to be reviewed by the White House's Office of Management and Budget (OMB) in the coming months.
The National Center for Transgender Equality has said that as many as 134,000 U.S. veterans consider themselves transgender, with more than 15,000 of those serving as openly transgender. The Department of Defense began a process last year to allow more troops to serve openly, the Wall Street Journal added.
President Barack Obama's administration has been pushing hard for transgender issues in recent months, including the controversial directive to public schools directing them to allow students to use the bathroom of their identity, rather than their birth gender, or risk losing federal funds.
The guidance has been slammed by conservatives across the country, however, and at least 11 states filed a lawsuit against the Obama administration last month.
Critics of the VA proposal have said, however, that such a move would use up limited resources and attention on a relatively small group of veterans.
"More broadly, they have questioned whether the administration has the authority to take some of its steps under the argument that bias against transgender people is a form of illegal sex discrimination," WSJ pointed out.
Additionally, critics point out that those who undergo the surgery often don't get the relief they sought and come to regret the choice.
TIME noted that if the OMB approves the language of the rule, the VA would continue the rule-making process, and seek public comment, in a process that could take up to 22 months.
"V.A. currently provides the whole universe of care for transgender Veterans, except for transition-related surgeries," V.A. spokesperson Ndidi Mojay said. "However, the rule will remove any barriers to transition-related care (including surgeries) as deemed medically necessary by the Veteran's treatment team."