'Vicar of Baghdad' Andrew White Explains Why He Likes Donald Trump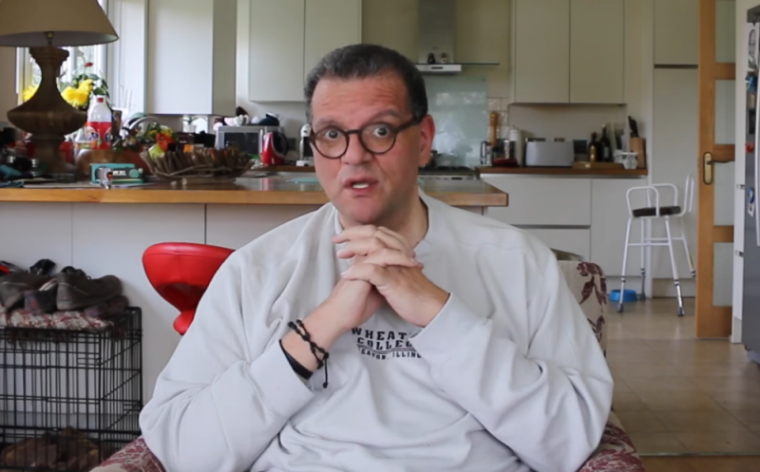 In a new video posted to YouTube, a prominent Anglican priest who is known as the "Vicar of Baghdad" explains why he likes U.S. President Donald Trump in relation to his dealings with the Middle East and persecuted Christians.
The world needs to realize the fact that "there is a new president, and actually there is hope with this president," says the Rev. Canon Andrew White, the founder of the Foundation for Relief and Reconciliation in the Middle East, in the video which he shot in London.
"There is very much hope for the persecuted Christians in the (Middle East) region," he adds.
"It's very interesting that even though President Trump had said no Iraqis were allowed into America, it now looks he's gone back on that original issue, and he's allowing the Iraqis in because he acknowledges how much the Iraqis did in the combat of 2003 and held close the Americans and the Iraqis who were working together. So there are positive things there."
While wearing a Wheaton College sweatshirt, the 53-year-old British clergyman mentioned several places he plans to visit during an upcoming trip to the United States, including Patrick Henry College, a Christian school in Northern Virginia, and some members of the Trump administration.
President Trump has pledged to give priority to persecuted Christians as refugees.
"We are going to help them (persecuted Christians). They've been horribly treated," Trump told CBN News in January. "Do you know if you were a Christian in Syria it was impossible, at least very tough to get into the United States? If you were a Muslim you could come in, but if you were a Christian, it was almost impossible and the reason that was so unfair, everybody was persecuted in all fairness, but they were chopping off the heads of everybody but more so the Christians. And I thought it was very, very unfair."
In December, White urged people to pray for General David Petraeus to become the Secretary of State.
"Please Please pray that Gen. David Petraeus becomes the next US Secretary of State," he wrote on his Facebook page. "I know there have been some problems with him at times but he was a most wonderful member of my congregation in Iraq, I loved him … Petraeus was amazing in Iraq and a member of my congregation. Trump one thing I know is he is a man of action and can make things, what things who knows?"
While Petraeus was reportedly considered for the position, Trump chose Exxon CEO Rex Tillerson instead. 
White, who is currently serving in Amman, Jordan, was the vicar of Saint George's Church in Baghdad but left Iraq in 2014 due to threats from the Islamic State terror group, which is also known as IS, ISIS, ISIL, or Daesh. White has extensive experience of conflict mediation in Iraq and the Middle East, and has written about conflict resolution, having been involved in many hostage negotiations.
White works as a pastor to many Christian families who sought refuge in Jordan after fleeing IS attacks in Iraq. He also serves in Jerusalem for reconciliation between Israelis and Palestinians.
Last June, White was suspended from his own charity over alleged payments made to free sex slaves seized by IS. He explained the reason was "some inaccurate statements I made about our work with and funding for the former slave girls taken by ISIS."
"What is clear is that at no time did we pay money to any terrorists," he added.
White's charity "provides emergency relief to Christians and other persecuted minorities in Northern Iraq, as well thousands of Iraqi refugees who have fled to Jordan to escape the sectarian violence," according to its website. "In addition to spiritual support we provide food, medicine and shelter."