'Affluenza' 'Victim' Ethan Couch Lived Unsupervised in Own Mansion Before Killing 4 in Drunken Crash; 911 Tapes Reveal Chaos in Aftermath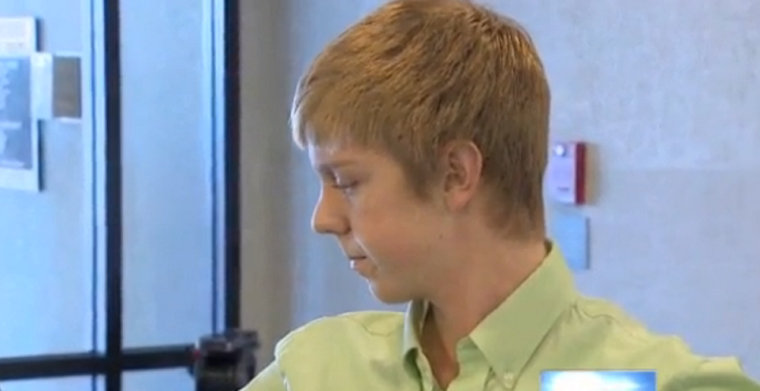 Sixteen-year-old drunk driver Ethan Couch, whose reckless driving caused the deaths of four people including a youth pastor in June, reportedly lived unsupervised in his own mansion before the deadly crash.
A recent KHON 2 report on what happened inside the courtroom where Texas Judge Jean Boyd sentenced the teen to 10 years' probation and rehab at a plush facility because he was too rich to know better, also revealed that he bragged to one of his passengers after the accident: "I'm Ethan Couch. I'll get you out of this."
Dick Miller, the psychologist who caused an international uproar after diagnosing Couch's behavior as a medically unrecognized term known as "affluenza," defended the judge's decision that Couch didn't deserve to be punished in jail. He told CNN's Anderson Cooper that justice was served.
"I believe there's about an 80 percent chance in our program, if we stay communicating with the kid, my experience in 30 years – and I've got many, many patients – that this kid has about an 80 percent chance to become a full-functioning citizen who pays taxes, who doesn't take from the community," said Miller.
"If he goes to the jail, he's gonna spend two to three years in the jail. He has about a 10 percent chance or a 30 percent chance. I just think the odds are a lot better, Anderson. I wish everybody could do what this kid gets to do."
A recent MailOnline report revealed just how deeply afflicted Couch was with "affluenza."
His father, Frederick Couch, according to the report, is the owner of a metal works company called Cleburne Sheet Metal with an estimated annual turnover of $15 million. He is said to have given Ethan a sprawling single story property after a tough divorce with the boy's mother, Tonya.
According to the report, three days before young Couch caused the deaths of youth pastor Brian Jennings, mother and daughter Hollie and Shelby Boyles and 24-year-old Breanna Mitchell, he hosted a wild party at his mansion.
Teenager Anthony Lamanna, said although he did not know couch, he received an invitation to the "affluenza" afflicted boy's party and said he was shocked by what he saw.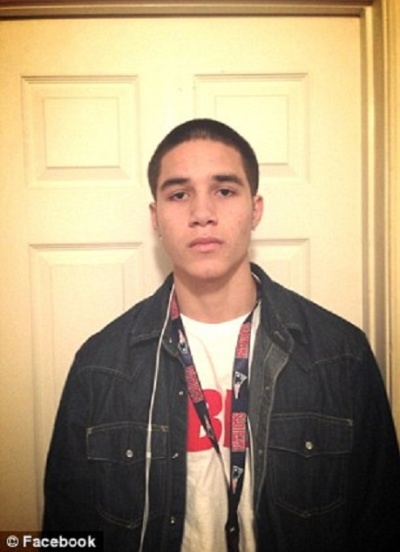 "Ethan lived in this big place with a long winding drive way that went all the way round to his back yard, which had a large pool in it. When we arrived, the first thing he did was jump in the pool, with his clothes on, rip his shirt off then start downing a big bottle of vodka," Lamanna told MailOnline.
"He was really knocking it back, he must have drunk about six or seven shots in one go. That set the tone and from then on he was just boasting and trying to impress us about how much he drank and how much he partied. He also boasted getting big amounts of marijuana delivered to his house," continued Lamanna, who explained that the claim about the drugs could have been "made up".
"There were only about five people there because it was some kind of pre-party for what happened three nights later. He basically wanted to impress people in the days before so they would come to the main event," said Lamanna.
The house was a teenager's paradise.
"He kept saying that he lived in the place alone and could do whatever he wanted. There was no furniture except for a big couch, a wide screen TV and his X-Box. It definitely looked like the kind of place a teenager would live in," said Lamanna.
"Ethan was just playing drinking games by himself and boasting. No one else was even drinking. I hated it there and wanted to get out as soon as we could. Ethan was the kind of person who would pick on people to try and make himself look big and feel better. I really didn't like him. I could tell he was bad news and we got out of there after about an hour," added Lamanna.
According to the KHON 2 report notes belonging to the attorney for Eric Boyles, whose wife and daughter died in the tragic crash, after the accident, Couch was caught fleeing the scene about a quarter mile from the accident. At some point, he was heard yelling to one of his passengers, "I'm Ethan Couch, I'll get you out of this."
The report also highlighted that two of the teen's friends were ejected from the bed of the truck he was in. One of those friends, Sergio Molina, is now paralyzed and his parents are suing Ethan Couch, Couch's parents, and the family business - Cleburne Metal Works for as much as $20 million.
That suit highlights Couch's history of arrests, which included charges of possessing and drinking alcohol.
The high profile case has now become a factor in Texas' governor's race.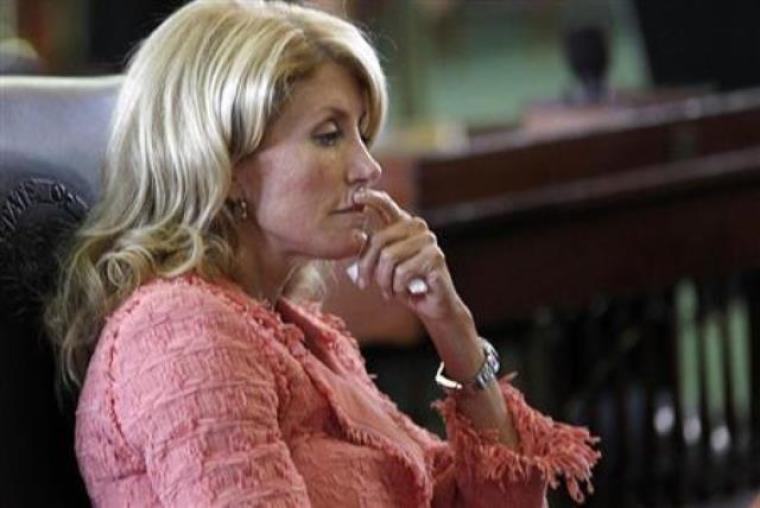 Democratic gubernatorial candidate Wendy Davis called the judge's decision a "disgrace" during the opening of her campaign headquarters in Fort Worth this weekend, according to a WFAA report.
"I don't know what can be done after the fact in terms of that decision, but most certainly from a legislative perspective, we've got to look at the fact that judges are able to make decisions like that and determine whether we need to make some adjustments in the law," said Davis.
Republican candidate for governor Attorney General Greg Abbott has publicly said his office is looking into Couch's sentence to see if it can be appealed.