Video of Bishop Eddie Long Being 'Crowned King' Leaves Viewers Confused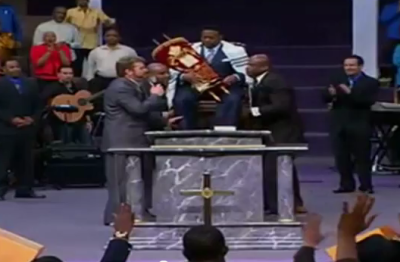 A 14-minute video clip showing Bishop Eddie Long of New Birth Missionary Baptist Church being crowned by Rabbi Ralph Messer during one of the church's televised services has gone viral, with members of the Christian community expressing complete confusion over the video.
The episode took place during the Sunday, Jan. 29 service, as announced on New Birth's Facebook page as well as Messer's, and was watched by thousands. The YouTube clip, making the rounds on the Internet, was uploaded to the video network Jan. 31.
WATCH VIDEO OF EDDIE LONG BEING CROWNED KING HERE
Messer, who leads Simchat Torah Beit Midrash (STBM) – a "congregation and school facilitating inter-faith discussions between various groups, cultures, and denominations worldwide" – was the guest speaker during the Sunday service. Messer is also one of the speakers in this year's Economic Empowerment Summit hosted by Long.
Messer teaches principles of the Torah that he claims "produce life."
He writes on his Facebook page: "If you have been undecided, unfocused, and unexcited, then start learning about Principles of God. You can Succeed! You have been Redeemed! Yeshua (Jesus) has a plan for your life! It is called the Torah. ... Remember, a Torah Principle applied accurately will cause you to prosper Financially, Emotionally, Physically and Spiritually."
The rabbi conducted something of a ritual during Sunday's service at New Birth that raised eyebrows across the Internet.
Messer offered Long on air what he claimed was a 312-year-old priceless Hebrew scroll saved from the Auschwitz death camp after World War II. He then wrapped the New Birth minister in it as mood-enhancing music played in the background, and called for Long to be lifted up on a chair, similar to a throne. While Long was being carried across the podium, Messer spoke of biblical kingship, which Long was supposed to represent.
The rabbi went on to say that Long sits now between two courts, the court of justice and the court of blessings. Worshippers in attendance applauded as Long was ushered about in the air on the chair.
The meaning of Long's crowning as "king" has apparently been lost on the public, as those commenting on the online video have expressed confusion and skepticism.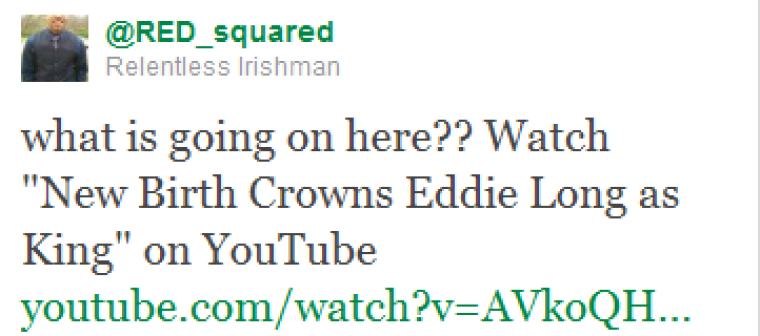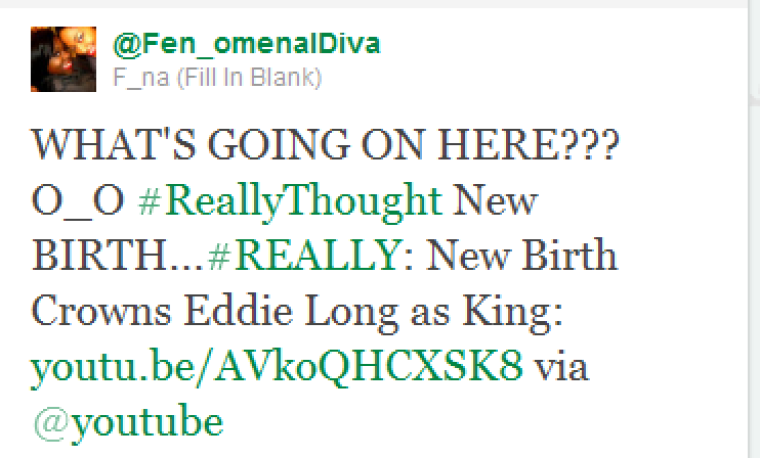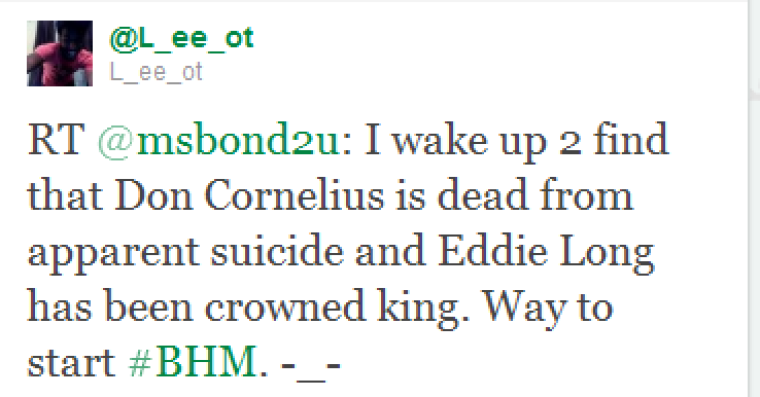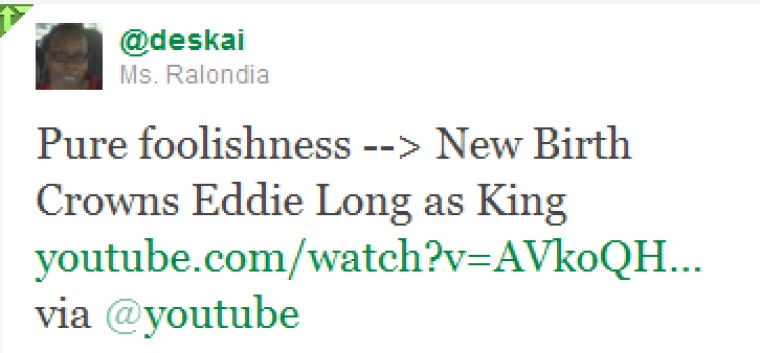 Long's church, located in Lithonia, Ga., near Atlanta, is home to about 25,000 members, and has reached prominence thanks to its Emmy Award-winning television broadcast, "Taking Authority."
New Birth's charismatic preacher has battled accusations of sexual misconduct and financial shenanigans. In December, Long's wife, Vanessa, filed for a divorce, which led the bishop to announce that he was stepping down for a brief time to focus on his family. Long returned to the pulpit in early January.