Vineyard Church senior pastor resigns amid misconduct allegations against son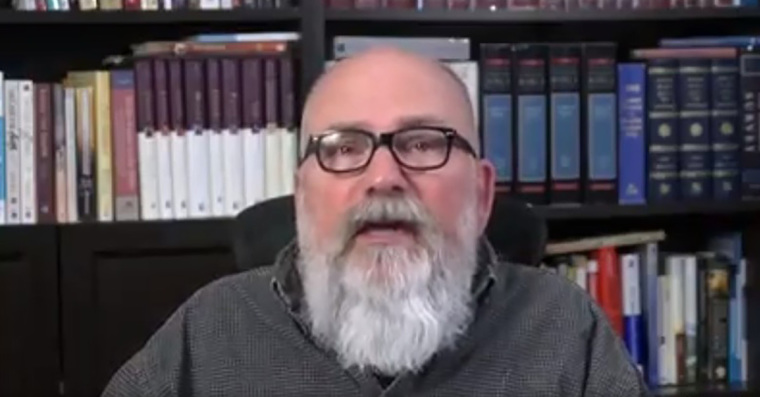 Michael Gatlin, the senior pastor at The Vineyard Church in Duluth, Minnesota, has resigned from his position weeks after his son, Jackson Gatlin, who served as the young adult and online community pastor, was suspended over allegations of misconduct that reportedly occurred "several years ago." The church's Special Committee says Michael and Brenda Gatlin might have known about it and chose not to act.
"His resignation comes in the context of allegations of misconduct against one of our former pastoral assistants and Michael's son, Jackson Gatlin," the church said in an update on its website. "There are also allegations that Michael and Brenda Gatlin knew about this misconduct at the time and failed to act."
The church added that the police are investigating the allegations. Vineyard Church has also contracted a company called Godly Response to Abuse in the Christian Environment to conduct an independent investigation and asked Gatlin to either provide information to GRACE or agree to be interviewed by the company.
Church leaders stated that Michael Gatlin had been instructed multiple times to fully cooperate with law enforcement and the independent investigation.
The public update adds that just before Michael Gatlin resigned, he was asked to "cooperate fully with both any law enforcement investigation and our independent investigation" and provide a statement to the Special Committee concerning his response and actions taken in response to misconduct allegations involving his son, Jackson. However, Michael missed the deadline and never provided a statement, despite being warned that failing to do so could lead to the termination of his employment.
In his resignation letter, Michael Gatlin said he could not cooperate with the process established by GRACE and the Special Committee, according to this committee of the Church Council.
The church said it wants to say to "all survivors of abuse that we hear you and believe you."
"It is never your fault. And, you are not alone. We are praying for you and we call our community to a time of prayer and lament. As Jesus was always on the side of the vulnerable and the wounded, in our response to abuse the safety and care of survivors must always come first."
Myrissa Overfors, who claims she is one of Jackson Gatlin's victims, said in a statement on Facebook that she was working with investigators and "other victims" of his alleged misconduct. 
"The past day has been a battle. Most of you've seen that the Vineyard Church in Duluth, Minnesota and their lead youth pastor, Jackson Gatlin, is under an investigation for sexual misconduct. I myself was assaulted by him as well. It was of a sexual nature. And the rest of the details will remain private," she said.
"I am currently working with their investigators and I think this may be a long battle for me and his other victims. Send us all positive thoughts and prayers if you believe in the upcoming months. I'm sure we all will need it. If you have been a victim of this predator, you're not alone."
The church added that for everyone who loves Michael and has benefited from his ministry as senior pastor, "that more than one thing can be true at the same time."
"Michael is an exceptional leader, and God has utilized him to accomplish remarkable things, it continued. "Michael is a gifted leader and God has used him in powerful ways. Michael has helped many of us experience the love and new life that Jesus brings. And, at the same time, Michael is human just like us. We all fall short. We need to be patient and wait for the fact-finding to be complete, yet the allegations against Michael are serious."