This One Vision Could Radically Reform Christian Interplay With Politics, Culture: Author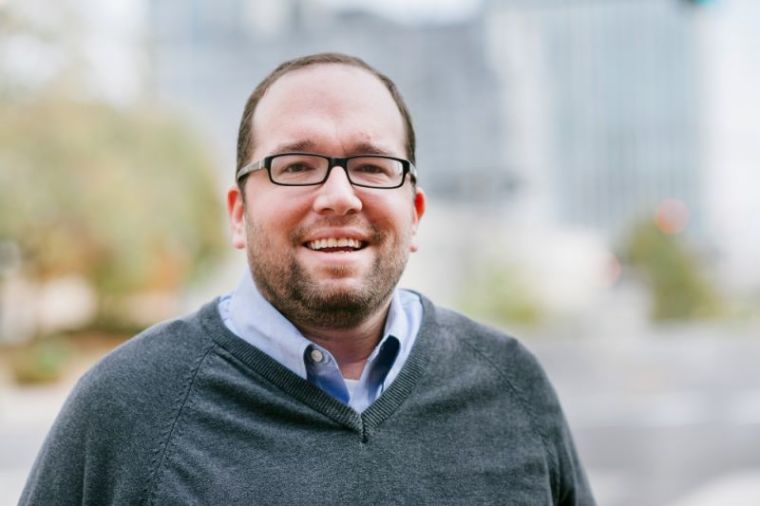 Capturing a biblical understanding of personhood found in the first chapter of the first book of the Bible could transform the way Christians interact with politics and the culture, the Ethics and Religious Liberty Commission's Dan Darling argues in a new book.
All people have dignity because we were all made in the image of God, Darling writes in The Dignity Revolution: Reclaiming God's Rich Vision for Humanity, published last month by The Good Book Company.
Darling, vice president for communications at the ERLC, the public policy arm of the Southern Baptist Convention, isn't writing about a new idea, but an ancient one, sometimes known by the Latin imago dei or "image of God," found in Genesis 1:26-27, and expounded upon since the birth of Christianity. But it is an idea in need of recovery in America today, he says.
"We need a fresh approach to engaging with the world. I'd like to suggest that this can be found in a recovery of the robust Christian doctrine of human dignity," Darling writes in the introduction.
The book offers suggestions for how a "dignity revolution" should inform many of today's most contentious issues, such as immigration, abortion, prison reform, racism, healthcare, and sex and marriage. There is also a chapter on how technology has made it easier to dehumanize others, when interacting with them via keyboard, and a chapter on the divisiveness of our partisan political debates.
"We are, it seems, becoming increasingly tribal, defending the worst kind of behavior in our own candidates while attacking the low character of candidates in the other party. Even Christians have succumbed to the moral relativism of the age, excusing immoral and disgusting behavior because it is 'their guy' or 'their girl,'" Darling writes in chapter 12, encouraging readers to see the inherent dignity in all people, regardless of political party affiliation.
In this interview with The Christian Post, conducted via email, Darling talks about what a dignity revolution might look like, and what it already looks like. He also answers questions about a recent statement opposing social justice among evangelicals, and President Donald Trump's decision to drastically curtail the number of refugees allowed to resettle in the United States.
Here is a transcript of that interview:
CP: What would a dignity revolution in the Church in America look like?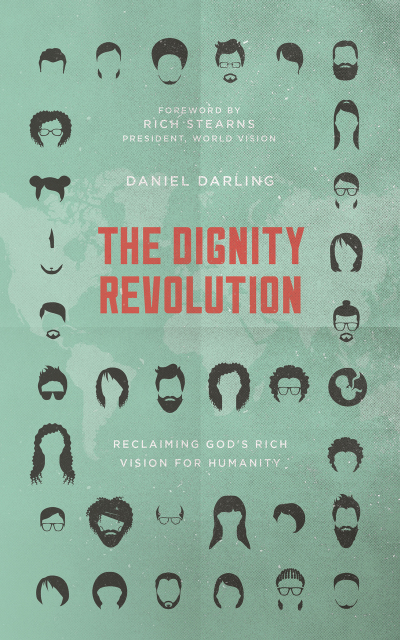 Darling: I think it would involve a recovery of a holistic approach to human dignity to issues, regardless of what that does to our politics. Today, we are tempted, like in any age, to ignore the humanity of certain groups. So, for instance, conservatives like me have done a great job of standing up for the most vulnerable among us — the unborn — and telling the world that there is a person here who deserves life and dignity. And yet we are often guilty of not seeing that same dignity, that same humanity, in immigrant or refugees or in our conversations about race. At the same time, liberals often (rightly) see the dignity of the impoverished or of the immigrant or refugee, but cannot or will not see the humanity of the unborn.
A robust vision of what it means to be created in the image of God should push us out of our tribes and toward an ethic that speaks out and acts wherever dignity is being assaulted, whether it's in the womb, on city streets, below the poverty line, or at the border.
And it refuses to let us choose between being pro-life and pro-justice. But too often we have let our politics shape our faith rather than our faith shape our politics.
CP: To what extent do you see a dignity revolution already taking place in the Church in America?
Darling: I see it in a lot of ways. I see it in Christian healthcare professionals who work to finding life-saving cures to disease, in ordinary Christians who sponsor children, in pro-life pregnancy center directors who love and care for mothers in crisis. I also see it in the way that Christians, particularly my denomination of Southern Baptists, rally during a time of natural disaster. Right now churches around the country have mobilized and are doing incredible work in North and South Carolina to help those victims of Hurricane Florence.
I'm also seeing it in the many discussions I'm hearing about people who want to make human dignity the axis by which they engage public policy, refusing to be formed by any one political movement or tribe. I'm seeing a growing hunger for the people of God to come alongside the most vulnerable and to speak up, wherever human dignity is being assaulted.
CP: A recent statement signed by some evangelicals, led by John MacArthur, argued that, "we are deeply concerned that values borrowed from secular culture are currently undermining Scripture in the areas of race and ethnicity, manhood and womanhood, and human sexuality. The Bible's teaching on each of these subjects is being challenged under the broad and somewhat nebulous rubric of concern for 'social justice.'"
Similar to what you write, section II says we're all "divine image-bearers." Section XIV, on racism, states, "we emphatically deny that lectures on social issues (or activism aimed at reshaping the wider culture) are as vital to the life and health of the church as the preaching of the gospel and the exposition of Scripture. Historically, such things tend to become distractions that inevitably lead to departures from the gospel."
Did you sign the statement? What do you think about to those sections in particular?
Darling: I didn't sign the statement. I do understand (and share) some of the concerns raised by the drafters of the statement, but I don't think you can separate gospel proclamation from social activism because Jesus doesn't let you do that.
First, we have been tasked with going into the world and preaching the good news that the kingdom of God is both here and is coming. We announce to image-bearers who have rejected their Maker that He has visited them, has defeated sin, death and the grave, and offers restoration to their original God-given purpose to glorify Him (Ephesians 2:1-10). Second, we have been told to illuminate the kingdom to the world. In our lives, we show what the kingdom is like. Jesus said that the kingdom of God is good news for the poor, the captives, the blind (Luke 4:18). So as we go into the world as healing agents — renewing, cultivating, restoring — we show the world a glimpse of the future kingdom of God. This kind of kingdom lens helps us bridge the debates between social justice and gospel proclamation. They are intrinsically linked.
Jesus doesn't allow us to separate gospel proclamation from social activism as if they are irreconcilable. An activism divorced from Christ's death, burial, and resurrection becomes an impoverished and powerless activism that will advocate for the wrong causes or use the wrong means or simply run out of fuel. And the work of the gospel in bringing sinners to new life and changing sinners to be more and more like Jesus is the fullest expression of human dignity. Equally, a gospel proclamation divorced from kingdom acts of mercy becomes an impoverished witness, a kind of fire insurance that doesn't reflect Jesus' radical, paradigm-shifting gospel of renewal. If we won't live the kingdom, why would we expect anyone to listen to the news about its King?
CP: In the last chapter, you write that this isn't a book about politics, but understanding human dignity should inform and compel our political advocacy. How should a biblical understanding of human dignity relate to the main categories we use for political ideologies — liberal, conservative, libertarian, populist?
Darling: I think, on the one hand, as citizens of a representative republic, we have a responsibility to get involved in helping to shape the society that helps our neighbor — whom we are called to love as ourselves — flourish. So we have to, by necessity, join movements and institutions, and make voting decisions if we are going to fulfill our responsibilities.
On the other hand, if we truly believe what the Bible says about human dignity, it will disrupt our politics and tribes. But that's okay, because as Peter says in his first letter, we are "strangers and pilgrims." We represent another king and another kingdom. This means that we should never feel fully at home in any earthly movement. We should always feel some dissonance, some discomfort with our political party or movement or tribe. If we never feel this disconnect at any level, we have to ask ourselves if we are being formed and catechized more by our party than by Scripture. We need to let our faith shape our politics rather than letting our politics shape our faith.
CP: The Trump administration recently announced it would cap its refugee resettlement program at 30,000 for FY2019, a historic low. What was your reaction to this news?
Darling: I was saddened. I do understand that refugee policy is very difficult and every President has had to set caps on the amount we will take. These are not easy decisions for any President to make. But given that we live in the most prosperous nation in the history of the world and are enjoying unprecedented economic growth, it's disheartening that, at a time of historic displacement of vulnerable people, we are taking in refugees at a historically low rate. Many of those who are seeking refuge are our brothers and sisters in Christ fleeing persecution. For a nation with a large percentage of Christians to say to these people, "be warmed and filled," is really sad. That is why our organization signed a letter encouraging the President to increase the refugee cap. I realize we can't take in every vulnerable person into the United States, but we can and should do much more. I pray this policy changes.