Voddie Baucham underwent 'very successful' surgery for heart failure, expects full recovery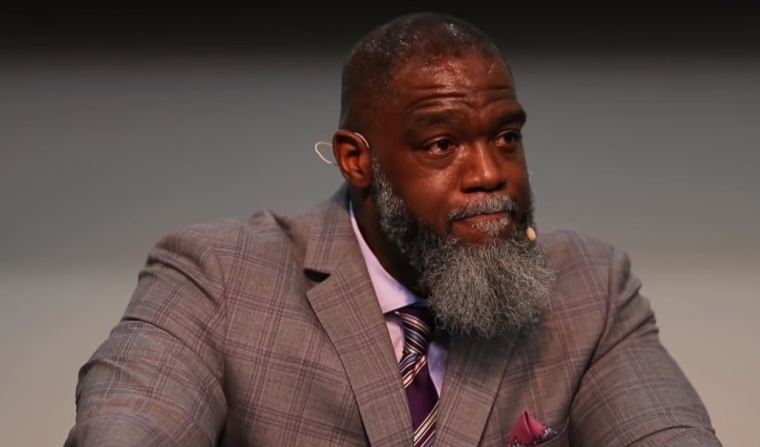 Prominent Southern Baptist preacher Voddie Baucham Jr. underwent a "very successful" surgical procedure to treat his heart failure at the Mayo Clinic in Florida last Thursday and is looking forward to making a "full recovery."
Baucham, who announced the development in a video message to his supporters shared on social media Friday night, also said he was expected to be discharged from the clinic on Saturday. 
"They say I'm going home tomorrow [Saturday], so I'm very pleased for that," he said. "I just want to let you know that the procedure that I underwent yesterday was very successful and that things were better than they expected, and I'm expected to make a full recovery."
The former college football player, who is the dean of theology at African Christian University in Zambia and also serves on the board of Founders Ministries, made his battle with heart failure public on Feb. 12.
"I thought I had just worked too hard (17 preaching dates in 18 days, 7 sessions the last 3 days, etc.). However, as it turns out, I was experiencing heart failure!" he said, noting how he began feeling unwell at the end of a preaching tour this winter in Zambia. 
"I had first noticed the symptoms at the end of December when Bridget and I returned to Dallas to bury her mother. I experienced fatigue, and shortness of breath, among other things. However, I chalked it up to traveling with heavy bags and restrictive masks (not the trifecta of a hereditary heart defect, last February's mysterious 'pneumonia,' and untreated sleep apnea)."
Heart failure, sometimes known as congestive heart failure, according to the Mayo Clinic, occurs when the heart muscles fail to pump blood as well as they should. Certain conditions, such as coronary artery disease or high blood pressure, gradually leave the heart too weak or stiff to fill and pump efficiently.
In a separate statement to donors in a GoFundMe campaign that has raised more than $1.4M for his medical expenses, Baucham revealed Friday that his heart failure might have been caused by heart rhythm problems called heart arrhythmias.  
Heath arrhythmias occur when the electrical impulses that coordinate heartbeats don't work properly, causing the heart to beat too fast, too slow or irregularly.
"They suspect that the heart failure was induced by an arrhythmia (actually two). This is good news because the procedure I underwent is designed to eliminate such arrhythmias, this allowing my heart to recover and remodel. In other words, I am not expected to stay on the heart failure track (which ultimately leads to transplant) but regain full heart health," he said. "Of course, time will tell if they fixed it all, and I will be monitored closely for the next few months. But we are hopeful."
Baucham further noted in his video message that he is moved by the support he and his family have received during his health crisis and remains thankful for it.
"We have been amazed, Bridget and I both, and overwhelmed by the outpouring of love and support and prayers from people all over the world," he said.
"I scared her the other day 'cause I was sitting in the bed just weeping, and she thought something was wrong. And what happened was I was reading comments from the GoFundMe and I just, I had to stop. I was overwhelmed. And so thank you. It meant more than you could possibly know."