Voddie Baucham Jr. reveals he won't need heart transplant month after surgery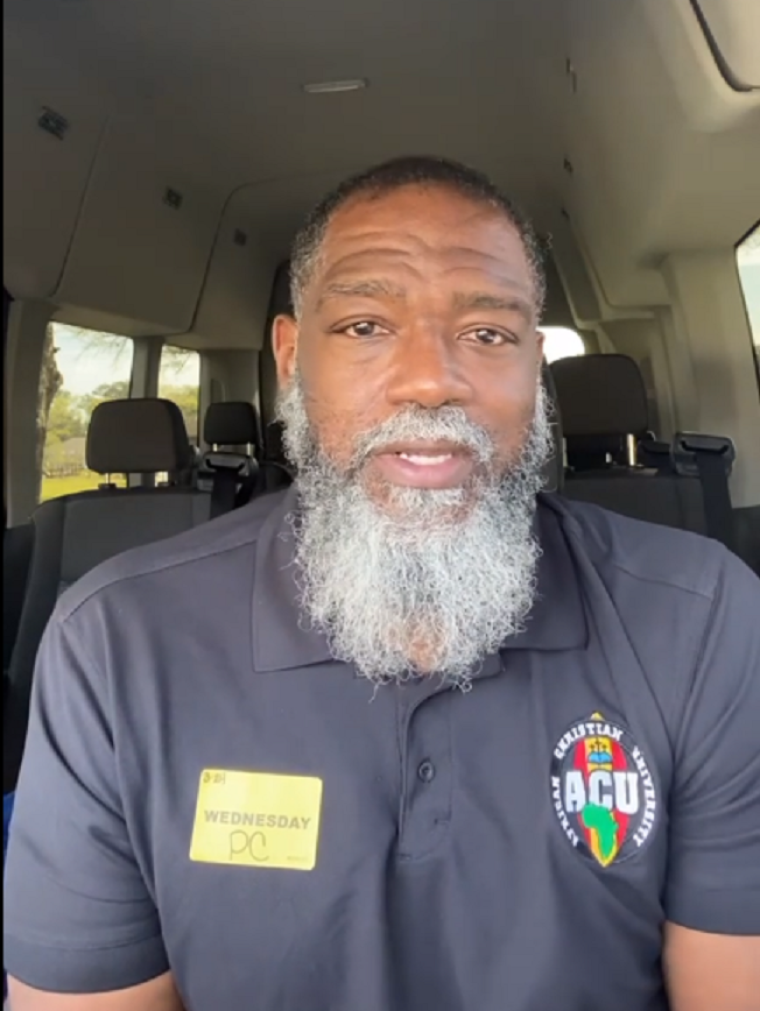 A month after he underwent a "very successful" heart surgery at the Mayo Clinic in Florida to treat his heart failure, prominent Southern Baptist preacher Voddie Baucham Jr. said he's slowly recuperating and no longer in need of a heart transplant.
"The good news is, I am no longer on that path that looks like a path to ultimately a heart transplant," Baucham revealed in an update on his condition Wednesday. "I am a month out now from my surgery and things are going well."
The former college football player, who is the dean of theology at African Christian University in Zambia, and also serves on the board of Founders Ministries, made his battle with heart failure public on Feb. 12.
A series of weather delays associated with a devastating winter storm last month complicate his quest for treatment as he traveled from Zambia to the Mayo Clinic in Jacksonville where he said he's staying with his family as he recovers.
Baucham said he's doing weekly checkups and evaluations at the clinic to monitor his rehabilitation and hopes to decrease those visits as his condition improves.
"Today was a long day and I'm not even done yet at Mayo," he said in a video shared on Instagram. "My first appointment was at 7 in the morning and my last appointment is at 2:25 in the afternoon. I'm all day with tests and examinations and everything else.
As he looks forward to having fewer medical visits, Baucham said he's also looking forward to doing more intense physical exercise to get his heart healthier.
"Right now, everything looks good. I'm getting stronger every day, walking over a mile at a time and doing pushups and situps and bodyweight squats and all that kind of stuff. Waiting on release to do more. I'm waiting on release that would allow me to sort of push things and get my heart challenged and start getting it more healthy," he explained. "But first, we gotta make sure that everything took. That everything is OK and that there's nothing else that needs to be done. …. Lord willing, this will be all that I have to do, but we have to be prepared for the possibility that there's more ahead."
Heart failure, sometimes known as congestive heart failure, according to the Mayo Clinic, occurs when the heart muscles fail to pump blood as well as they should. Certain conditions, such as coronary artery disease or high blood pressure, gradually leave the heart too weak or stiff to fill and pump efficiently.
While "not all conditions that lead to heart failure can be reversed ... treatments can improve the signs and symptoms of heart failure and help" people diagnosed with the illness live longer. The Mayor Clinic suggests that "lifestyle changes — such as exercising, reducing sodium in your diet, managing stress and losing weight — can improve the quality of life" of people diagnosed with the condition.
In announcing his illness in February, the founder of Voddie Baucham Ministries said he felt unwell at the end of a preaching tour last winter in Zambia before realizing he had heart trouble. 
"I thought I had just worked too hard (17 preaching dates in 18 days, 7 sessions the last 3 days, etc.). However, as it turns out, I was experiencing heart failure!" he shared.