VP Debate 2012: Family Research Council Affiliate Releases Voter Guide
Joe Biden and Paul Ryan, Both Roman Catholics, Face Off in 'Historic' Vice Presidential Debate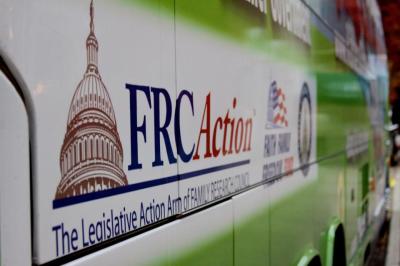 The Family Research Council (FRC) Action group has released a Catholic Voter Guide as the nation prepares to watch Vice President Joe Biden and GOP candidate Rep. Paul Ryan square off on foreign and domestic issues. Both men are Roman Catholic, but hold very little in common politically.
"To help clarify these differences in light of what the Church teaches, where they are permissible and where they are problematic, Family Research Council Action has compiled a Catholic Voter guide and a supporting source document. The guide is designed to help people of faith, Catholics as well as all Christians, better understand how well these two candidates' positions comport with their faith by presenting the Church's authoritative teaching on issues of conscience alongside [their] voting records and public statements," the organization said in a press release.
The voting guide, made available online as a PDF file, comes as Biden and Rep. Ryan prepare to take the stage at Centre College in Danville, Ky., for the first and only vice presidential debate of the 2012 campaign. A similar guide was previously released for President Barack Obama and Mitt Romney's debate last week.
While the debate moderated by ABC News Senior Foreign Affairs Correspondent Martha Raddatz will primarily focus on just two topics, the FRC Action "Catholic Voter Guide" lays out where Biden and Ryan stand on several issues, including: abortion, torture, marriage, euthanasia, religious liberty, immigration, the death penalty and tax credits.
Dividing the issues under "Intrinsic Evils" and "Prudential Judgments", the FRC Action guide reveals the following about the candidates:
Taxpayer funding of abortion - Biden: Supports; Ryan: Opposes
Banning human cloning - Biden: Opposes; Ryan: Supports
Traditional definition of marriage - Biden: Opposes; Ryan: Supports
Death Penalty - Biden: Supports; Ryan: Supports
Border Fence - Biden: Supports; Ryan: Supports
The "Catholic Voter Guide" lists in its footnotes reference links to various sources further explaining each candidate's position on the issues. FRC Action plans to distribute the guide to parishes in key states.
FRC Action, formerly called American Renewal, is a nonprofit affiliate of Tony Perkins' Family Research Council and "seeks to fortify the traditional foundations of civil society through efforts to educate, inform and influence elected officials." While the Family Research Council does not endorse candidates, the conservative Christian group does endorse "the values and policies that give America the best opportunity for economic and cultural success."
The Biden-Romney debate is being called "historic" by some, as both men represent opposing viewpoints in terms of their Roman Catholic faith influencing their policies.
As The Christian Post reported earlier this week: "The vice presidential candidates' division in worldviews is also readily evident in the different representations they hold of their faith. While both men profess to be Roman Catholic, they stand on opposite ends of the spectrum when it comes to some of the most talked-about issues that have divided America for many years."
Catholic Democrats, a pro-Obama group describing itself as "a not-for-profit national organization representing a Catholic voice within the Democratic Party, and a voice for the Democratic Party in the Catholic community," has released a graphic of its own, purportedly showing the influences behind both Biden and Ryan.
The organization published the following image online earlier this week, claiming, "VP Biden is inspired by nuns; Rep. Paul Ryan is inspired by Ayn Rand."
The Catholic Democrats graphic excerpts a quote from Biden's 2007 book Promises to Keep: On Life and Politics: "My idea of self, of family, of community, of the wider world comes straight from my religion. ... The nuns were my first teachers."
Biden also writes in the book, which was omitted from the graphic: "It's not so much the Bible, the beatitudes, the Ten Commandments, the sacraments, or the prayers I learned. It's the culture."
Ryan is noted in a 2009 video series published on Facebook as saying: "Ayn Rand, more than anyone else, did a fantastic job of explaining the morality of capitalism, the morality of individualism, and this to me is what matters most."
The Wisconsin congressman has denied claims that he admires Rand's philosophy, having said earlier this year: "I reject her philosophy. It's an atheist philosophy. It reduces human interactions down to mere contracts and it is antithetical to my worldview. If somebody is going to try to paste a person's view on epistemology to me, then give me Thomas Aquinas…Don't give me Ayn Rand."
Besides taking note of faith issues, many will be watching tonight's debate at Centre College to see how Biden might redeem President Obama's poor showing last week in his debate against Romney.
The vice presidential debate takes place from 9:00-10:30 p.m. ET and will air on major news networks and TV stations and also be broadcast on various websites.