Walgreens Adopts Target-Like Transgender Policy, Allows Biological Men in Women's Restrooms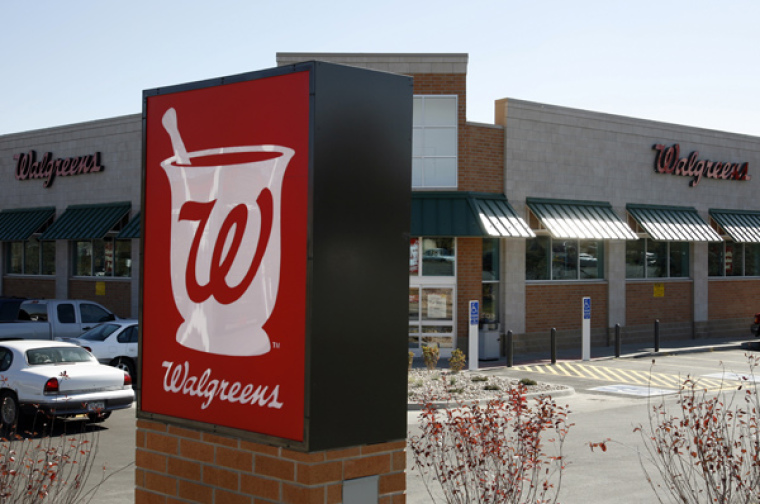 The second largest drugstore chain in the United States has adopted a new transgender-inclusive bathroom policy that is akin to the one that the Target corporation adopted in 2016.
Walgreens has updated its bathroom policy so that individuals are allowed to use bathrooms that correspond with their gender identity, the ACLU of Southern California said as it lauded the decision.
The new Walgreens policy comes after Jessie Meehan, who is not transgender, was told by a clerk last summer at a store in Hollywood, California, that she could not use the women's restroom because she was dressed and looked like a man.
Meehan, who was on her way to the LGBT Pride event, was forced to use a stall in the men's bathroom and has said that she was humiliated and embarrassed.
According to the Los Angeles Times, Meehan initially wrote a letter to Walgreens to voice her complaint. After she didn't receive a response two months later, ACLU staff attorney Amanda Goad sent a letter to Walgreens on Meehan's behalf to assert that Walgreens had violated state law.
Goad argued that California law protects "every person's right to access restrooms based on their gender identity in workplaces, schools and business establishments."
In response, Walgreens, a chain of over 8,000 stores, issued a directive to all employees.
"All individuals have a right to use restroom facilities that correspond to the individual's gender identity, regardless of the individual's sex assigned at birth," the directive, dated Nov. 21, 2017, states.
"Walgreens family of companies subscribes to a policy of non-discrimination on the basis of sex, sexual orientation, gender identity, or gender expression/presentation."
Walgreens' policy change comes as it was given a grade of 100 percent on the pro-LGBT lobbying firm Human Rights Campaign Foundation's Corporate Equality Index for the past 11 years.
Additionally, Walgreens was named as one of the "Best Places to Work for LGBT Equality."
Still, there has been a strong push by LGBT activists in recent years for companies and places of public accommodation to allow people to use restrooms and locker rooms aligned with their gender identity.
In April 2016, Target made headlines when it announced that it would let transgender individuals use bathrooms corresponding to their gender identity. The policy change generated much backlash and even spurred a boycott from social conservatives.
Critics have argued that such bathroom policies have opened the door for biological men and perverts (who are not necessarily transgender) to access women's restrooms and locker rooms and put women and girls in dangerous situations.
A new study, that analyzes news reports about incidents at Target stores from 2003 until August 2017, was released last Friday. The study suggests that since Target enacted the gender-identity policy, there has been a 2.3 times increase in the number of upskirt incidents and a 2.9-times increase in peeping tom incidents.
The study, titled "Gender-Inclusion Policies and Sexual Violence: A Longitudinal Analysis of Media Reports at Target Stores," was conducted by Paul Dirks of the Canadian Woman Means Something campaign.
According to the study, females were the victims in over 94 percent of the incidents reported and children were victimized in 34 percent of the incidents. Additionally, all perpetrators were male.