Washington Supreme Court to Hear Appeal by Christian-Grandma Florist Fined for Not Working Gay Wedding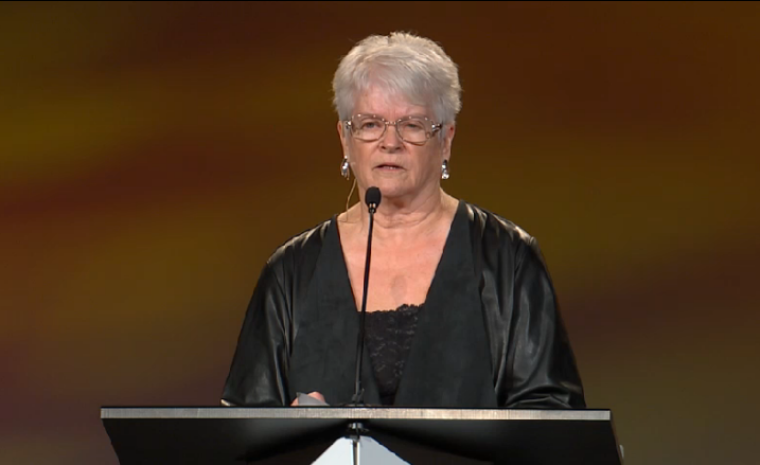 Washington State's highest court will hear an appeal from a florist who was fined for refusing to provide services for a same-sex wedding ceremony.
The Washington Supreme Court agreed Wednesday to hear arguments in the case of Robert Ingersoll et al. v. Arlene's Flowers, Inc.
"Department II of the Court, composed of Chief Justice Madsen and Justices Owens, Stephens, González and Yu, considered this matter at its March 1, 2016, Motion Calendar, and unanimously agreed that the following order be entered …That this Court will retain this case for hearing and decision," stated the order, signed by Chief Justice Barbara Madsen.
In 2013, Arlene Flowers Inc. owner Barronelle Stutzman refused to make floral arrangements for the same-sex wedding of Robert Ingersoll and Curt Freed.
Although had done business with Ingersoll in the past, Stutzman did not want to make flowers for a gay wedding, citing her Southern Baptist Christian beliefs.
In April of 2013, Washington State Attorney General Bob Ferguson filed a lawsuit against Stutzman, arguing that her refusal on religious grounds constituted unlawful discrimination.
"Under the Consumer Protection Act, it is unlawful to discriminate against customers based on sexual orientation," stated Ferguson.
"If a business provides a product or service to opposite-sex couples for their weddings, then it must provide same sex couples the same product or service."
In February of 2015 County Superior Court Judge Alexander C. Ekstrom ruled against Stutzman, arguing that her religious beliefs "does not excuse compliance with the law."
"In trade and commerce, and more particularly when seeking to prevent discrimination in public accommodations, the courts have confirmed the power of the legislative branch to prohibit conduct it deems discriminatory, even where the motivation for that conduct is grounded in religious belief," wrote Ekstrom.
Stutzman is being represented by the conservative law firm the Alliance Defending Freedom, which appealed the Ekstrom ruling.
In a reply brief to the state supreme court, the ADF and other attorneys on the case argued that there was nothing discriminatory in her actions, but rather her declining to service the wedding was respectful in nature.
"Mrs. Stutzman's decision was not irrational or invidious, but a reasoned one based on her sincere religious convictions about marriage," read the brief in part.
"She conveyed her decision to Mr. Ingersoll in a kind and compassionate way. Afterward, they continued discussing his wedding plans and they hugged before parting ways."
ADF Senior Counsel Kristen Waggoner said in a statement following the state supreme court's announcement that she hoped the lower court decision would be overturned.
"Barronelle and many others like her around the country have been willing to serve any and all customers, but they are understandably not willing to promote any and all messages," stated Waggoner.
"We hope the Washington Supreme Court will affirm the broad protections that both the U.S. Constitution and the Washington Constitution afford to freedom of speech and conscience."