Christian wedding photographer sues New York over LGBT anti-discrimination law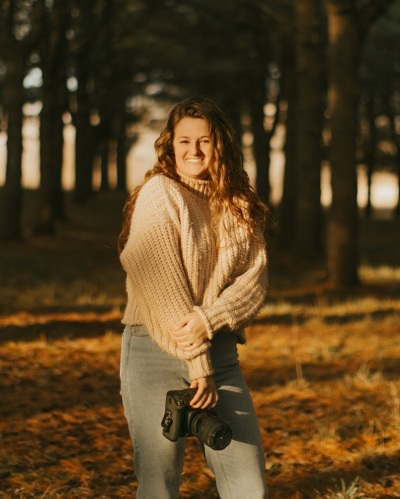 A Christian wedding photographer has filed a complaint against New York over a state law that requires her to service same-sex wedding ceremonies despite her religious objections.
Emilee Carpenter of Emilee Carpenter Photography sued multiple state officials, with the lawsuit being filed Tuesday in the United States District Court for the Western District of New York.
Named defendants include New York Attorney General Letitia James; Jonathan J. Smith, interim commissioner of the New York State Division of Human Rights; and Weeden Wetmore, district attorney of Chemung County.
At issue, according to the litigation, are provisions in state law that require businesses like Carpenter's to provide services. This included New York Executive Law § 296.2(a), which "unlawful discriminatory practices … because of" sexual orientation in "any place of public accommodation."
"… the Accommodations Clause forces Emilee to celebrate same-sex engagements or weddings and would require her to promote messages that violate her religious beliefs or require her to participate in religious ceremonies that violate her religious beliefs, something she cannot do," stated the lawsuit.
"Likewise, the Publication Clause prohibits Emilee from asking prospective clients questions sufficient for her to learn whether they are seeking photography services celebrating same-sex engagements or weddings so that she can be honest with them about the photographs she does and does not create."
According to the lawsuit, Carpenter would also refuse to do weddings that include "irreverent" themes like vampires or Halloween and would also oppose doing business with entities that promote abortion, such as Planned Parenthood.
The Alliance Defending Freedom, a conservative law firm that has argued religious liberty cases before the U.S. Supreme Court, is representing Carpenter.
ADF Legal Counsel Bryan Neihart said in a statement released Wednesday that the government should not "treat some people worse than others based on their religious views."
"Creative professionals like Emilee should have the freedom to create art consistent with their beliefs without fear of the government closing their business or throwing them in jail," Neihart said.
"Emilee serves all people; she just cannot promote messages which contradict her religious beliefs about any topic, including marriage."
In recent years, several legal battles have been fought between states and Christian business owners over anti-discrimination laws that require them to service events they morally object to.
The Carpenter complaint comes as Congress debates the Equality Act, a federal bill recently passed by the House of Representatives and is being considered by the Senate.
If enacted, the Act would add gender identity and sexual orientation to federal anti-discrimination law while also removing various religious liberty exemptions.