Weekend Clashes Leave 14 Dead, Hundreds Injured in Egypt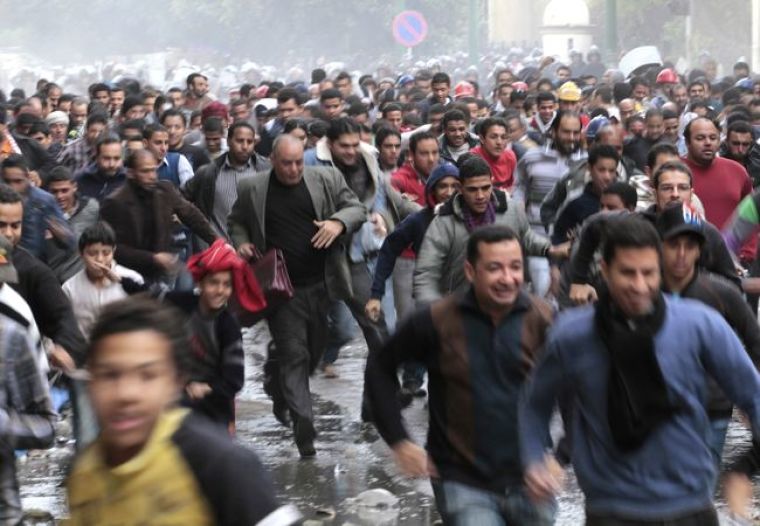 Egyptian police and military forces are said to have killed at least 14 people and injured over 700 since clashes broke out with protesters Friday after a sit-in calling for the nation's military council to step down from power.
By Monday morning, Tahrir Square in downtown Cairo had become a "battlefield," with blood patches on the ground, Bikyamasr.com, an Egyptian news site, reported. Since President Hosni Mubarak was ousted from his position of power on Feb. 11, the Supreme Council of the Armed Forces has been in control of the government, with protesters calling for its removal.
Military forces have been trying to drive protesters away from Tahrir Square by barricading streets and turning away traffic.
A university student identified as "Magded" by Bikyamasr.com, who witnessed the clashes, said: "We are just resting and preparing ourselves for more battles. After the number of people who have died, we cannot stop. This is our revolution and they will have to kill us all if they want to stay in power."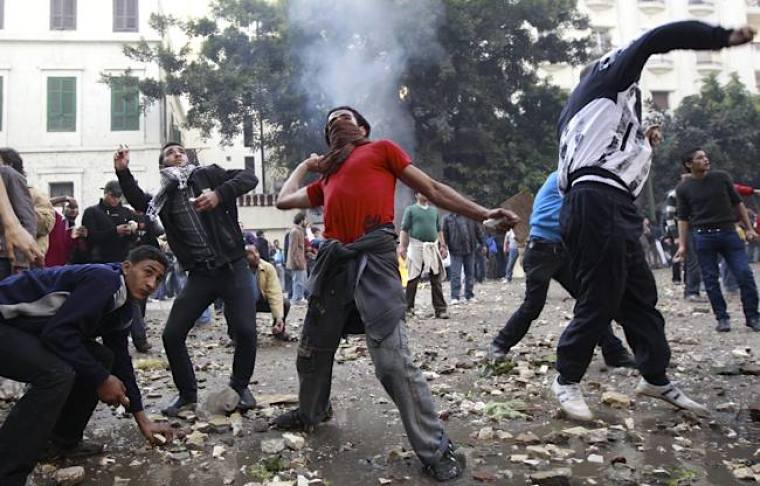 Protesters reportedy managed to capture three soldiers Sunday evening, but released them soon after. The incident that sparked the clashes Friday reportedly involved a protester being abdcuted and heavily beaten by the police, which caused other protesters to retaliate.
Over the weekend, security pelted activists with rocks and set tents on fire being used by protesters. They also used hoses on protesters in an attempt to force them to disband and clear out from Tahrir Square. Protesters retaliated by pelting security forces with stones. 
Maj. Gen. Adel Emara, of the ruling military party, declared Monday that the use of force was necessary, and that attempts to take down the government would only result in chaos. "There is a methodical and prepared plot to topple the state, but Egypt will not fall," he explained, The Associated Press reported.
Footage from the chaos over the weekend show army officers firing their guns directly at activists, dragging women by their hair on the ground and beating any protesters who got in their way.
CBS News aired footage of the deadly clashes that occured in Egypt over the weekend (GRAPHIC):