Westboro Baptist Church Life Was 'Epic Battle Between Good and Evil,' Daughter Who Left Reveals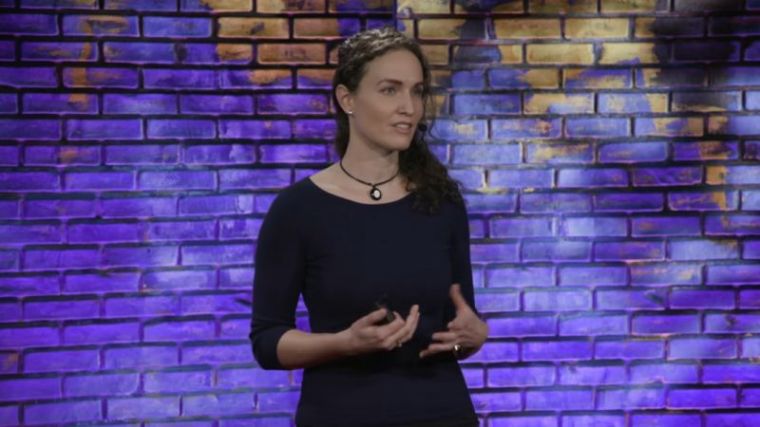 Megan Phelps-Roper, the adult daughter of Fred and Shirley Phelps-Roper of the Westboro Baptist Church, has said that conversations with people on Twitter played a big part in her decision in 2012 to leave the controversial church.
"In my home, life was framed as an epic spiritual battle between good and evil. The good was my church and its members, and the evil was everyone else," Phelps-Roper said in a TEDTalks speech posted online Monday.
"From baseball games to military funerals, we trekked across the country with neon protest signs in hand to tell others exactly how 'unclean' they were and exactly why they were headed for damnation. This was the focus of our whole lives."
When she was only 5 yeas old she was forced to stand with her family at a picket line, holding signs that displayed messages like "gays are worthy of death." Phelps-Roper admitted that she was entirely taken in by the WBC's teachings while she lived with her family, and participated in pickets against soldiers' funerals and other events.
"Like the rest of my 10 siblings, I believed what I was taught with all my heart, and I pursued Westboro's agenda with all my zeal," she said.
The WBC, which is not affiliated with any Baptist denomination, has been slammed by both conservatives and liberals alike for its inflammatory messages. Phelps-Roper revealed she was very much aware of the hate that her family was generating and receiving.
She joined Twitter in 2009, which was a big decision that eventually changed her life, she said. She explained that she began speaking with a Jewish blogger, and although at first they strongly disagreed on all matters of faith and life, they began messaging each other more often, saw each other in person, and started treating each other as "human beings."
"It took time, but eventually these conversations planted seeds of doubt in me," she revealed.
"How could we claim to love our neighbor, while at the same time praying for God to destroy them?" she said, recounting some of the questions she had at the time. "The truth is that the care shown to me by these strangers on the internet was itself a contradiction. It was evidence that people on the other side were not the demons I was led to believe."
Phelps-Roper eventually made the decision in 2012 to leave the WBC, knowing full well that her family would never speak to her again.
She and her sister were taken in by a Jewish rabbi and his family, who they previously protested, which left her amazed at the kindness and hospitality she received despite her previous hostility toward these same people.
Phelps-Roper has been speaking out on the need for Americans to start engaging in dialogue with each other despite their differences, using herself as an example of what can happen when one reaches out to the other side with kindness and an honest desire to talk.
"We celebrate tolerance and diversity more than at any other time in memory, and still we grow more and more divided," she warned.
"We want good things — justice, equality, freedom, dignity, prosperity — but the path we've chosen looks so much like the one I walked away from four years ago."
She expressed her hope that regardless of these obstacles, her story proves that anyone can be reached, and people can exchange in constructive discourse.
Watch the video below: