Westboro Baptist Church Founder and Civil Rights Attorney Fred Phelps Dies
Fred Waldron Phelps Sr., who founded the Kansas-based Westboro Baptist Church, has died at the age of 84, his son, Timothy, has confirmed.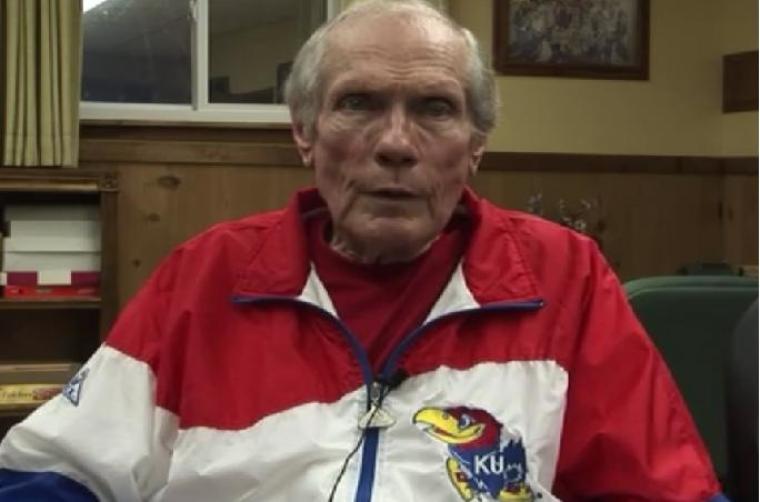 Phelps, whose children confirmed earlier this week was on the "edge of death" passed away just before midnight on Wednesday, reported WIBW.
Earlier this week Phelps' son, Nathan, an LGBT advocate, wrote in a Facebook post that his father had been excommunicated from the church in 2013.
Nearly 60 years ago, in 1955, Phelps founded his controversial church in Topeka, Kan., which has gained notoriety in recent years for picketing soldiers' funerals, concerts and churches, which they see as condoning homosexuality. Members of the church, which is mostly composed of Phelps' extended family, are known for showing up with signs proclaiming "Thank God for dead solidiers" and "God hates fags."
The church also sees the 9/11 terrorist attacks as proof of God's judgment on the United States for allowing homosexuality and abortion.
While many have tried to ban the group from protesting funerals, the United States Supreme Court ruled in 2011 that under the First Amendment, Westboro Baptist and members of its congregations could not be sued for inflicting pain on families.
Outside of his work at Westboro, Phelps also earned a law degree at Washburn University in 1964.
Before being barred from the practice for being overly abusive to witnesses, Phelps worked as a civil rights attorney until 1979, where he once claimed that he had "systematically brought down the Jim Crow laws of this town [Topeka, Kansas]."
Phelps was closely tied with Kansas' Democratic Party, helping Al Gore's 1988 presidential campaign. He also was invited to and attended both of Bill Clinton's inaugurations, though the second time, he showed up as a protester.
News of Phelps' impending death left many in the LGBT community, their families and some churches to figure out how to graciously respond to someone who they held responsible for antagonizing them over the years.
Nathan reflected this ambivalence on his post earlier this week.
"I'm not sure how I feel about this. Terribly ironic that his devotion to his god ends this way. Destroyed by the monster he made," he wrote. "I feel sad for all the hurt he's caused so many. I feel sad for those who will lose the grandfather and father they loved. And I'm bitterly angry that my family is blocking the family members who left from seeing him, and saying their goodbyes."
Phelps is survived by his wife, Margie M. Simms, and five children: Nathan Phelps, Mark Phelps, Rebekah Phelps-Davis, Margie Phelps and Shirley Phelps-Roper. Both Nathan and Mark broke away from their father's denomination several years ago.
It is unclear if the family intends to hold a funeral for Phelps. Margie tweeted a reporter in February that any event was unlikely.
"We don't worship the dead in this church, so there'd be no public memorial or funeral to picket if any member died," she wrote.
Despite its name, Westboro Baptist Church is not affiliated with any other Baptist denomination.