What Does The Fox Say Video Nears 250 Million Views; Set to Earn Millions of Dollars Too?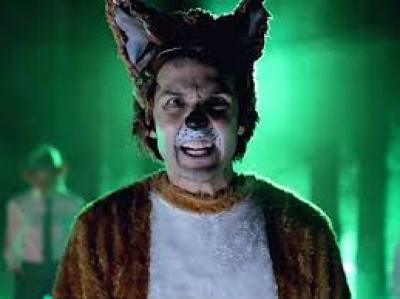 The viral music video "What Does The Fox Say" is nearing 250 million user views on YouTube today with the number mounting every passing moment.
Similar to last year's "Gangnam Style," which became the most-watched video of all time, "What Does The Fox Say" contains outlandish lyrics, yet the video is seemingly taking over the Internet.
No one seems more surprised by the success of the song than the Ylvisaker brothers, who created "What Does The Fox Say" as a joke.
The brothers, known as Ylvis, explained that they wrote the "anti-hit" in order to promote their talk show in Norway, and that fame was not their intention.
However, the song is already number one in Cambodia and Lebanon, and it has reached the top 10 hits in the U.S. -- a feat Norwegians have not reached since A-ha 30 years ago.
Last year, South Korean rapper, PSY, reportedly garnered over $1.5 million with the 1.8 billion YouTube views of "Gangnam Style." If "What Does the Fox Say" follows that same trend then the Ylvisaker brothers may have struck financial gold with their viral video. Some analysts have said that "What Does the Fox Say" could see the brothers earn twice as much as PSY did, and possibly in far less time.
Furthermore, the brothers signed a record deal with Warner before "What Does The Fox Say" was released, and they have a children's book based on the lyrics in the works.
"I can promise you there is no master plan to get rich, but it's all fun," said the older brother, Vegard, according to the Daily Telegraph.
Bard chimed in, adding that the success of their song was luck.
"Look, I can tell you how to make a video that gets one or two million hits on YouTube - the recipe is to have a chat show watched by 300,000," he told the Daily Telegraph. "But to have a hit with 220 million - that's luck."
"Dog goes woof, cat goes meow, bird goes tweet and mouse goes squeak, but there's one sound that no one knows … what does the fox say?" sings Bard, the younger of the Ylvisaker brothers.
Watch the "What Does the Fox Say" music video on YouTube below: