What Exactly Are Christian Schools Selling (or Marketing)?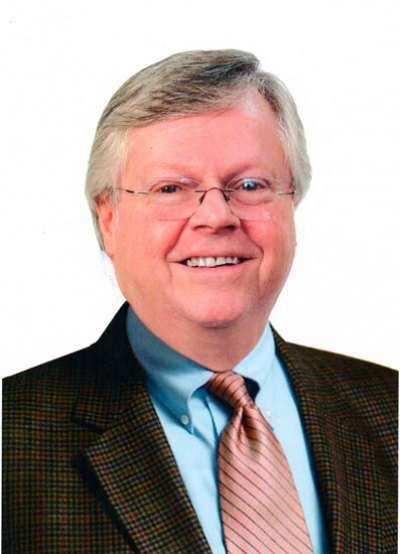 Over the years I have had the opportunity to work for companies with products for sale. Probably the most well-known is American Express Financial Services, now Ameriprise. My preparation for selling securities involved weeks of training and study for the SEC and NASD exams and later more for management training.
While much of the material involved common sense and an awareness of the obvious (and with much of this a "drag," some of the conceptual information, defining the work, was interesting) I remember throwing the words "marketing" and "selling" around as if there were synonymous and subsequently being schooled in the finer points of actually defining them.
Here's the distinction. "Marketing" is knowing what someone is looking for and revealing that you have what they want. On the other hand "selling," sales, is having a product and then convincing the public that they need it. Interesting, eh?
So, what are Christian schools doing, marketing or selling? For the most part they are doing "little to nothing." But, those that are provide the opportunity for an interesting study.
In particular, some of the interesting questions are: Does the school really provide excellence as the brochure boasts? Are the students actually as happy as their pictures look? Are the "AP" courses offered actually taught or online? Is Christian faith integrated into every classroom experience? Put another way, is Christian formation important and emphasized at "Streets of Gold Christian School."
All of this is important practically, spiritually, and legally. Important legally will be better understood when you refuse to hire a faculty candidate because he doesn't appear to understand the Christian faith or its practice. This is when that which you purport in your marketing or sales material becomes very important. Examples of the complications caused are all too abundant.
While a few Christian schools populate and area within reasonable driving distance of my home, there are none I would enthusiastically endorse.
"Wow," you say? "That's quite an indictment." Why not?
Simply put, they don't deliver that which they advertise, grades are inflated, and their corporate structure and governance illustrate serious weakness!
Sadly, while faculty are generally wonderful, the handicaps they encounter, the hurdles over which they must leap, because of the institution and internal relationships, are too difficult to overcome. In addition, I viewed some faculty interviews on one website revealing faculty apparently don't understand "faith integration," expressing it as encouraging Christian action. And there it is, pathetic!
The unsuspecting "school shopper" responding to marketing material or a sales pitch may easily enter that which will be an unpleasant experience. And furthermore their offspring may suffer the trauma of a poor or misleading choice.
So what can we do? My experience has been that shoppers consider buying a car or washing machine more carefully than the Christian education of their children. This is sad! Why not consider applying some of the same shopping principles you use for buying things that make life easier to live to your search for a suitable Christian school?
Responding to printed material from the admissions office or visiting an "open house," both controlled environments, simply isn't enough.
Consider these suggestions: Carefully examine the school's profile, which should elaborate: denomination and church representation, communities from which students come, average standardized test scores (particularly PSAT, SAT, and ACT), colleges to which graduates have gone, professions represented by alumni, and how the school proposes to encourage and teach "spiritual formation." Always arrange for your youngster to spend a day at school, talk to current students and alumni you may know or can find as well as current or former parents of students. Cost of course will be a factor, but Christian school tuition is almost always low, too low in my opinion.
I am sure that my list is incomplete and that you could add more items which I have missed or that you find are important to your particular situation. And don't forget to list the "pros" and "cons" of each institution you consider.
Whether the situation is one of "marketing" or of "selling," dig deeper. Don't be satisfied with superficiality. Too much of daily life, relationships, even worship is superficial.
If choosing a school is where you find yourself, then begin now, with intention, for that which is serious business. This is important! This can, probably will, affect your youngster for the rest of their life.
"For which of you, desiring to build a tower, does not first sit down and count the cost, ..." (Luke 14:28 ESV)
Robert F. Davis has 40 years of experience providing counsel for educational and not-for-profit institutions. He previously served as vice president for Advancement at Bryan College in Tennessee and consulting vice president for Advancement and Alumni Affairs at Liberty University in Virginia.