What Is America's Largest Protestant Denomination Doing to Combat Predatory Prosperity Preaching?
Prosperity Gospel Is Not Just Another Form of Christianity, It Opposes the Gospel of Jesus Christ, Russell Moore Says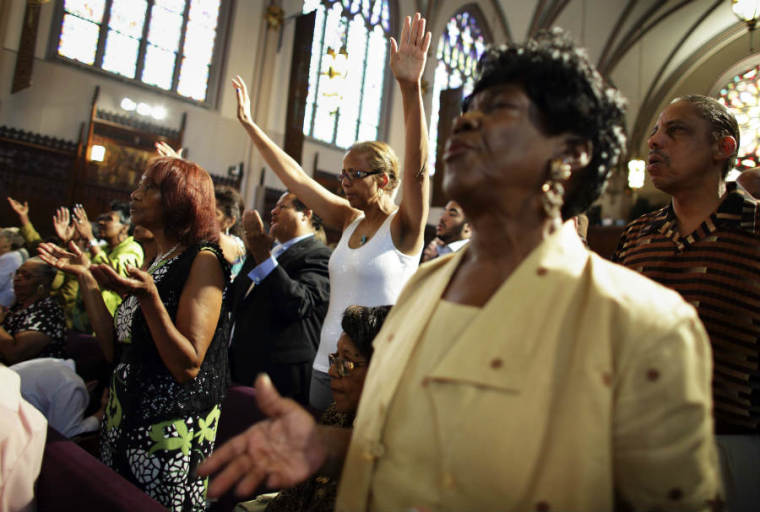 PHILADELPHIA — The lobbying entity of the nation's largest Protestant denomination has made it clear that it is against predatory practices that take advantage of the poor, having joined a broad coalition earlier this year organized to "raise awareness about families in financial crisis and how high-cost lending negatively impacts them." But what is the high-profile Christian ethics advocacy organization doing to protect vulnerable believers from preying prosperity preachers?
The question was posed to Russell Moore, president of the Ethics & Religious Liberty Commission of the Southern Baptist Convention that represents more than 15 million Southern Baptists in the public square. The outspoken ERLC president has been vocal about everything from abortion and gay marriage to racial reconciliation and Christian political engagement.
Moore, who has said that "payday lending is a form of economic predation and grinds the faces of the poor into the ground," told The Christian Post in an aside at the 2015 Religion Newswriters Association Conference in Philadelphia this past week that his SBC organization has long taken a stance against prosperity preaching.
"We have always stood against prosperity gospel hucksters from the very beginning. And I've made it very clear that the prosperity gospel is not just another form of Christianity. It's a re-presentation of Canaanite fertility cults. It is diametrically opposed to the Gospel of Jesus Christ. Yes, we've always been very clear on that," Moore said.
The prosperity gospel involves the promotion of the belief that Christians can exact "health and wealth" blessings from God by backing up their faith with money, or by "sowing financial seeds," usually to the ministries of those teaching this kind of message.
In some instances, prosperity gospel proponents claim to have uncovered special "prophetic" information in the Bible that requires their audience to "donate" or "gift" (not "buy," as these organizations operate as nonprofit churches under IRS guidelines) particular dollar amounts related to specific Bible verses to receive this revelatory teaching and somehow put it into action (presumably by "naming it and claiming it"). In many cases, it appears that cash-strapped Christians seeking a way out of poverty have been the ones most likely to financially "sow" into these ministries, in the United States and abroad.
Most recently, satirical news show "Last Week Tonight with John Oliver" took a jab at the movement that is promoted among some Charismatic and Pentecostal pastors and televangelists. Oliver included Georgia megachurch Pastor Creflo Dollar's $65 million ministry plane fundraising campaign and broadcast excerpts from Kenneth Copeland, Robert Tilton, Mike Murdock, and others in his examination of "churches that exploit people's faith for monetary gain." Oliver went so far as to start his own church and solicit donations — which resulted in the TV host receiving thousands of dollars that he says will be donated to Doctors Without Borders.
Oliver's Aug. 16 episode, titled "Televangelists," has been viewed more than 6 million times since it was posted on YouTube. Dozens, if not hundreds of articles and blog posts have been published about the controversial episode. Why did Oliver's televangelist exposé resonate with so many people? And, some might wonder, why did it take someone outside of the Christian culture to shine such a strong light on an aspect of Christianity that 90 percent of Protestant Evangelical leaders worldwide reject?
"I don't think that's the case," Moore said. "I think that Orthodox Evangelical Christianity has been repudiating prosperity gospel for a long time. At our racial reconciliation event in March, John Perkins and I did a session together at which Dr. Perkins specifically took on Creflo Dollar as [teaching] witchcraft. [He] said that the theology of Creflo Dollar is witchcraft and predatory on the poor. I've done similar things."
The ERLC president added: "Where John Oliver ... the reason that John Oliver has such a focus is that he's a secular entertainer who's taking this on in a particularly creative way."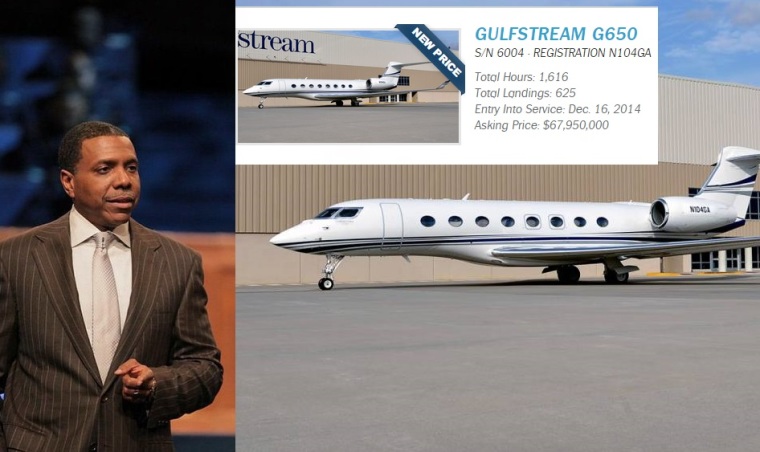 At The Gospel and Racial Reconciliation conference Moore mentioned, Perkins, founder of the Christian Community Development Association who also has a namesake center at Seattle Pacific University, insisted that deadly violence, high-interest payday loans and the prosperity teachings of Dollar, an African-American pastor, were all forms of heresy and exploitation, in many cases perpetrated by black Americans against other black Americans.
"There is not an accredited Christian college led by blacks in the United States, and now we're buying an airplane for $60 million for somebody's convenience. You won't hear [anyone criticize] that in our community. And there's death and violence all around us, and the conversation is going past each other," said Perkins.