What Is It Like Serving as a Missionary in a War-Torn Country Dubbed the 'Worst Place in the World to Be a Woman?'
PCUSA Missionary Co-Worker: Despite Difficulties There Is 'Immense Joy' Among Empowered Survivors
A Christian missionary who has been serving with her husband in Central Africa for the past 25 years tells of her experiences working to empower women and children victimized by militants in the conflict-ravaged Democratic Republic of Congo.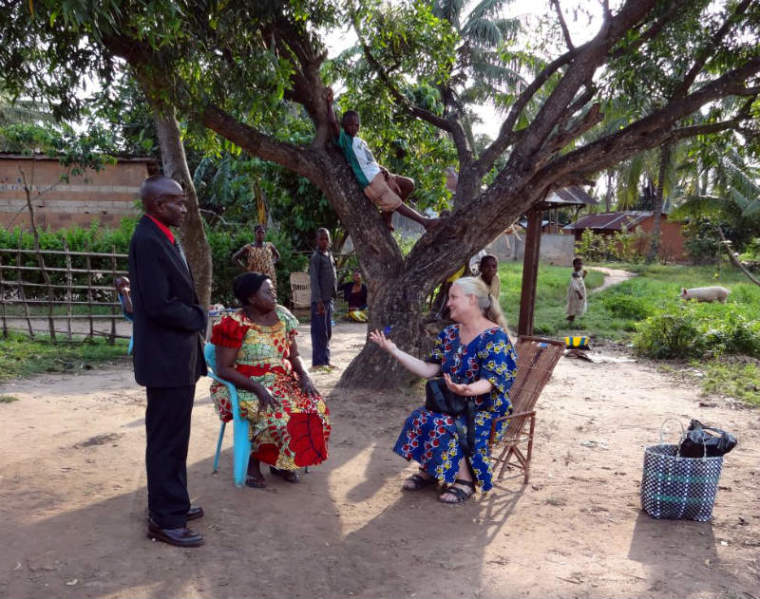 Congo, home to an estimated 77.4 million people, has been wracked almost since its declaration as a republic in 1960 by civil war, and later ethnic conflicts and a refugee crises. Subsequent peace deals and an eventual democratic election have done very little to redeem the 5.8 million lives lost to violence and reassure the additional millions living in displacement. Roaming militia forces, vying to control pockets of the country as well as its many natural resources, remain the bane of any attempts to stabilize the Christian-majority nation.
A particular kind of violence, perpetrated mostly upon Congo's female population by roaming militias (from Rwanda, Uganda, or elsewhere) and even by members of the national army, have earned the Central African country the deplorable distinction of being the "rape capital of the world," as well as the worst place in the world to be a woman, according to the United Nations.
This is where Jeff and Christi Boyd serve as mission co-workers through the Presbyterian Church (U.S.A.), though it is Christi who works specifically in helping to address the needs of these surviving women, a role she has recently taken on after serving for 13 years in Cameroon.
The Boyds, parents of three adult children (who are 26, 23, and 20), first met in Pakistan nearly 30 years ago where Jeff had been working as a missionary and Christi was volunteering with the Salvation Army while on paid leave from her job. She was also in Pakistan to visit her parents, who also work in missions, but with the Reformed Churches of the Netherlands.
"You might have noticed a distinct accent in my speech, so that's Dutch," Boyd, 54, explained in a Skype call with The Christian Post in mid-November. The 54-year-old PC(USA) missionary had just returned to Kinshasa, the capital of the Democratic Republic of Congo. It was 11:30 a.m. in New York City, while it was 5:30 p.m. for her on the other side of the Atlantic Ocean.
Boyd, admittedly a bit sleep-deprived during the call, serves as Facilitator for Women and Children's Interests while her husband, Jeff, is the PC(USA) World Mission's Regional Liaison for Central Africa. He was out of country during the Skype chat, as his work also takes him to Cameroon and Equatorial Guinea. Mrs. Boyd, on the other hand, also travels to Madagascar, Niger, Rwanda, and South Sudan as part of her duties.
As the Presbyterian Mission Agency explains on its website: "She accompanies global partners as they seek to remedy the marginalization of women and children in their communities, and engages with Presbyterian constituencies in the U.S. that wish to come alongside and promote those efforts."
As Boyd explains it, her position involves helping to "(bring) more into focus the interests of women and children since they very often are sidelined, are being marginalized in decision-making processes or in economic processes or by culture."
In her interview with CP, Boyd shared some of the challenges she faces as a missionary with an "interpretive role" that involves conveying on-the-ground realities to Christian partners in the U.S. who may otherwise not have a clue about the people needing their help.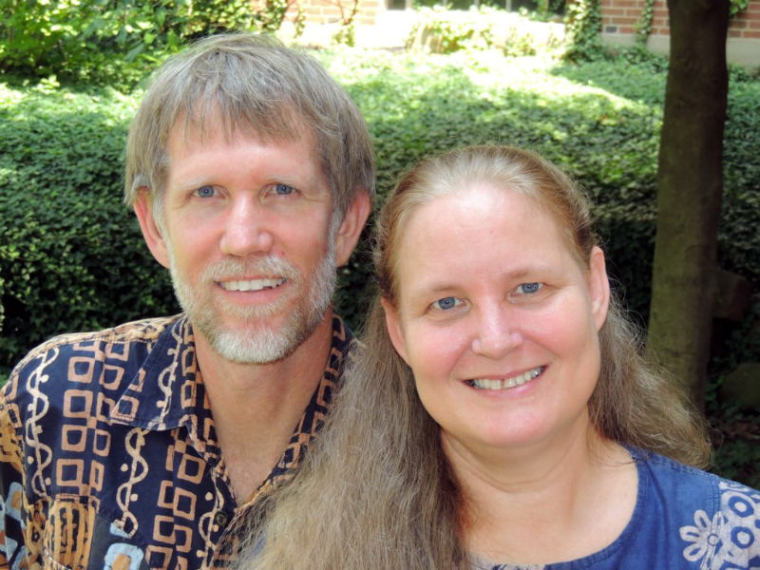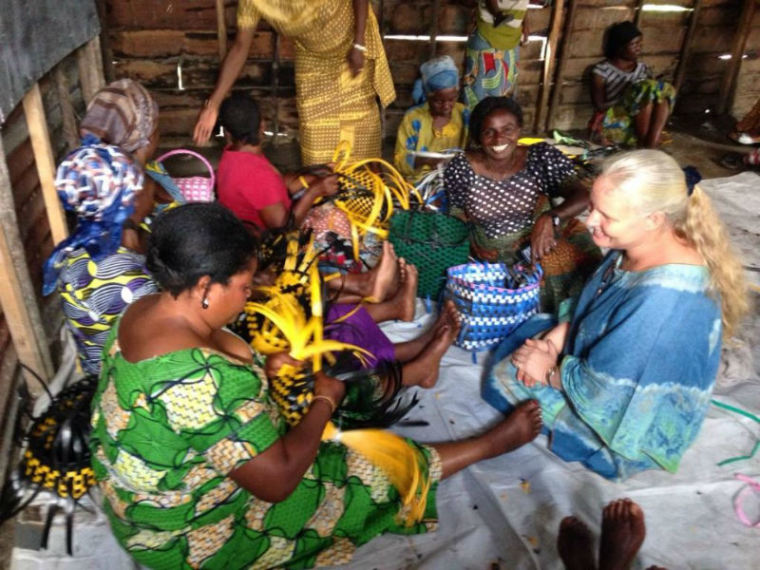 View Photos
Below is a transcript of CP's interview with Christi Boyd. It has been edited for clarity.
CP: Tell me a little bit about yourself and why you're doing what you're doing?
Boyd: My husband and I have served with our family through the PCUSA in Africa since 1990, so we're in our 25th year of mission service. How we got involved in missions also has to do with how we met, probably, and that was we met in Pakistan where my husband was a Volunteer in Mission with the Presbyterian Church and my parents were mission workers with the Reformed Churches of the Netherlands. You might have noticed a distinct accent in my speech, so that's Dutch.
We met in Pakistan and we liked each other. We really felt that God had brought each other on our path. Then we also felt called to serve the church in mission. We contacted the Presbyterian Church to explain that we planned to get married, and then what we would need to serve as a couple in missions. That was in 1987 and in 1990, we eventually went overseas. The decision on where to serve, that really is a process of the way… the Presbyterian Church goes about sending mission personnel. It is upon the requests of Partners. So it depends what requests the PCUSA gets in from Partners. And then a prioritization process for positions that they will fund. In that way, we ended up in Africa.
At first it looked like we were going to Ethiopia, but by the time our application process got into workings, that position was filled. That's how we started in Tanzania, five years. Then two years in what was first Zaire and then turned into Congo. In our time, we were evacuated out twice. By that time we had three young children, so the church decided that it wasn't the right place to be at that point as a young family. Then in discernment with the church and again looking at what various requests had come in from partner churches of the PCUSA, it was decided that we would then be assigned to Cameroon. That's where we served for 14 years. Our children are now all grown up and studying. So the church asked whether Jeff and I would consider returning to Congo and that's how we are now since a year.
CP: Why did you become involved in missions work?
Boyd: I think both Jeff and I have had different paths in going into that decision… For me, I was born in New Guinea. My parents returned to the Netherlands when I was two years old and they've always had missions around the table, you know the conversations after church... They brought me up with a larger world view. My brother also became a missionary … So international mission service was something that was not uncommon in our family. I felt drawn to it myself but I also realized hearing the stories that it may be particularly challenging as a single woman to go overseas so I felt my time had not yet come. But then I happened to meet my husband when my parents were serving in Pakistan.
CP: Everyone might have a different idea of "mission" when they try to define. So can you define for me "mission" and maybe share what exactly informs your understanding of missions?
Boyd: If you ask me to write something as a response to that question, I probably would spend a good part of the day writing just one paragraph, thinking through how I would formulate it indeed. Off the head, I'm not a theologian so probably my expression will be different than others.
On the one hand, of course what I have come to understand as "mission" has evolved from our mission service. For me, "mission" is a way of living out Christ's mission in this world through relationships… I'm not from the tradition that may believe I am sent to preach somewhere the Gospel so that others may become believers in Christ and that's the ultimate goal of missions. I believe that we are to talk about and live out the Kingdom of God the way that God has intended this world to be and that it is also through our actions, through what we say, sometimes by making a statement, sometimes by for sure our acts but also by advocacy so that … Where there are decisions being made that harm other people, that harm God's creation, influencing those decisions so that God's creation hopefully by the grace of God will be realized the way that God intended it to be. Does it make sense?
CP: Yes it makes sense. Please continue if you have another thought on the subject.