What to do With Teenagers?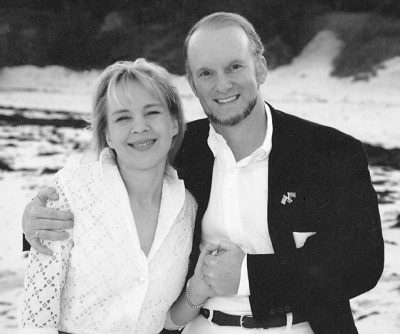 Mom Says/Dad Says," an exclusive Christian parental advice column by Gregory Slayton, former U.S. Ambassador to Bermuda and author of the best-selling book Be a Better Dad Today: Ten Tools Every Father Needs, and his wife, Marina Slayton, author of the new book Be The Best Mom You Can Be. The Slaytons have been featured on Fox and Friends, Focus on the Family Radio and numerous other media outlets. They donate 100% of their royalties from parenting books to fatherhood and family nonprofits.
Senators John McCain and Joe Lieberman, Governors Jeb Bush and Sam Brownback and Pastors Tim Keller and Luis Palau, among others, have endorsed the Slaytons. In their exclusive series for The Christian Post, both Marina and Gregory will answer thoughtful Christian parents seeking to raise their children up in the goodness of the Gospel and the Glory of God. If you would like to have Marina and Gregory answer your questions, please contact them via momsaysdadsays@christianpost.com.
Parent's Question: We have two teenagers, one boy and one girl. Our boy seems to be hanging out with the wrong crowd and partying way too much. Our girl is the opposite: she is very studious but doesn't seem to have many friends. We are close with our kids and we love them very much. But we are concerned. If these patterns continue it will not be good for either child. What should we do?
Mom Says: The teen years are challenging for all families. You seem to have a two opposite types of teenagers, but that is not uncommon between boys and girls. Medical science has proven that boy's frontal cortex (the part of the brain that when fully formed helps makes us responsible adults) matures much later in boys (early to mid 20's) than in girls (in their teens). Of course most of us with both boys and girls already knew that!!
Let me speak to your issue with your girl. Gregory will speak to the challenges you have with your son.
First, it's great to know that you have a close relationship with your children. That is wonderful. And that gives you a great opportunity to do fun things with your daughter. She will be out of the house before you know it, so take this opportunity to go to shows together, take walks in the park, learn a new game, share a meal. In short, do fun Mother/Daughter things together. You might invite a friend of yours who has a daughter the same age. Then the four of you can have fun together, and you might help your daughter make a new friend. Be sure to find what your daughter really loves (clothes, chemistry, cats, whatever it is) and get her involved with other girls her age who love the same thing. You can really help your daughter to strengthen her social skills and her self-confidence over time. And she will be deeply grateful for your good help.
Be sure that Dad takes your daughter out of Father/Daughter date nights too. That's a great way for your daughter to learn how she should be treated when she starts dating. It will also get her out of the house and doing fun things with Dad.
I promise you, in 10 years you will look back on these days either with regret that you didn't do more or with fond memories of the wonderful things you did together. And those wonderful times together will help your daughter develop the self-confidence and social skills that all teens must learn.
Have fun with your daughter and be sure to celebrate her academic successes with her too.
All the best,
Marina
Dad Says:  It's normal for boys to go out and have fun with their friends in high school. The problem is that 'fun' can turn dangerous and even self-destructive all too easily.
Here are three suggestions I have for you and your son:
1. Make sure he understands the Rules of the Family very clearly. 
Each home and every family needs a set of rules. For example, in our family we have a strict No Smoking rule. That rule is for everyone. No exceptions. We do drink alcohol, but moderately. Drinking and driving is not allowed … ever. We do not use illegal drugs. Period.
2. Dad (and Mom if she wants to come) should take son out and explain to him why each of the rules is so important. 
Ask him if he's ever used drugs. Don't judge or condemn him, just listen and understand his situation. But be sure he understands the Rules of the Family and the fact that there will be (very) negative consequences if he breaks those rules.
3. Share with your son real life examples of young men you know who have ruined their lives via drugs or alcohol. 
Sadly we have a bunch of friends with children in their 20s who are institutionalized due to drug and alcohol abuse. Tell your son those real life stories and repeat them from time to time. Make sure he understands that drugs and alcohol can (and eventually will) kill him if abused over time.
4. Spend quality time with him. Dads (and Mom) are the 'anti-drug.'
It might sound quaint but it is true. By your spending fun time with your son together (at the beach, at the game, playing sports, whatever) you help him recognize his worth and his value. You know that many fatherless young men join gangs as a substitute for the families they never had. Be sure your son knows how much you love him and how important he is to you. And the only way you can do that is by spending time with him.
Please note, if your son is seriously abusing drugs or alcohol, please reach out and get help right away. Addictions do not solve themselves (except if you see death as a solution). Get professional help for your son if that is the case. Get him out of the destructive patterns and friendships he is in. He may say 'I hate you Dad" in the short run. But you may well save his life. And in the long run he will thank you for it.
Thank you both for loving your children so much. May our Heavenly Father help you to be the very best parents you can be!!
Gregory