What We Can Learn From the Gay Schoolteacher Who Allegedly Abused Boys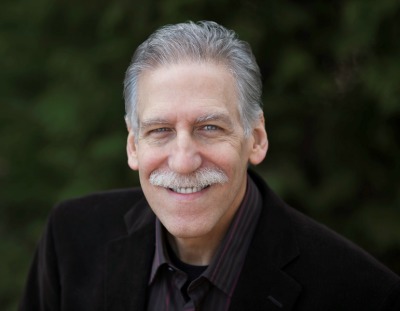 It turns out that there was more to the story of a gay schoolteacher and his "husband" who were found dead August 25 as the apparent result of a murder-suicide. According to court documents, the men were under investigation for serially abusing underage boys, and with their deaths, even more boys are coming forward with reports of abuse.
According to People magazine, "The apparent murder-suicide of a Minnesota elementary school teacher and his husband last week now seems to have masked a darker truth: Police say the couple, teacher Aric Babbitt and Matthew Deyo, are being investigated after multiple teenagers accused them of sexual abuse."
Does this mean that all gay men, or at least, gay schoolteachers, are sexual predators, preying on underage boys? Certainly not, and to draw that conclusion would be totally unfair.
There are countless cases of heterosexual schoolteachers, both male and female, who have had inappropriate sexual relationships with underage students, and we don't draw the conclusion that all heterosexuals, or, more specifically, all heterosexual schoolteachers, are sexual predators.
These heterosexual abusers include coaches, administrators, librarians, teachers, and others, and no one is branding all heterosexual coaches, administrators, librarians, and teachers as child abusers because of the heinous acts of a relatively few. (Note that even if the sex was consensual in some cases, it was still illegal and, because of the relationship, abusive.)
But there is something important we can learn when it comes to this gay couple and their alleged abuse of underage males, and it has to do with the unique role a gay teacher can have in our schools today.
In the case of Babbit, who since 2002 taught at Lincoln Center Elementary School in South St. Paul, Minnesota, the teenager who reported him to the police confessed to having an ongoing sexual relationship after coming out as gay.
The teen stated that Babbit was his "former elementary school teacher, volunteer work supervisor and mentor," and that Babbit and Deyo "invited him to a jazz concert in Minneapolis soon after he turned 16, where they stayed overnight at a hotel. At the hotel, the two men allegedly plied him with alcohol and had sex with him, the teen said.
"The teen said he didn't want 'to do this, but felt unsure about how to say no,'" according to the Pioneer Press.
"The teen also allegedly provided police with Polaroid pictures of himself naked with Babbitt, who he said became his mentor after he came out as gay, according to CBS Minnesota."
Again, this does not mean that all gay schoolteachers are sexual predators, but it reminds us that it is not uncommon for a gay teacher to take a student under his or her wings after that student comes out as gay (Babbit was seen as a mentor and father figure), with the parents having no knowledge of this whatsoever. The danger of such a teacher-student relationship is self-evident, and it is something that can happen with greater frequency within same-sex circles.
After all, if the parents do not affirm and celebrate their child's coming out as gay, they are now the enemies, and the child needs to be protected from these bigots for his or her good. What better protector than a gay teacher?
Tragically, Gay-Straight Alliances (GSAs) are found in schools throughout America, beginning in middle schools, and in these GSAs, students can come out as gay to their peers and to participating school officials, and by school policy, this information can be kept from the parents. And groups like the ACLU fight vigorously for the "right" of these groups to exist.
Yet it is in GSAs that vulnerable, impressionable, and still maturing kids can be introduced into the larger gay culture — often with the help of older "mentors" — and this includes "youth pride" events where these children can get pamphlets instructing them on "how to 'safely' engage in homosexual oral sex, anal sex, and other behaviors." (The pamphlet linked here is sickeningly graphic, with references to acts that the vast majority of adults, let alone children, would consider perverse.)
Again, this situation is uniquely prevalent in LGBT circles, and it is not surprising to read that, "'In interviews with ... victims, Babbitt and Deyo would expose the teens to porn, give them access to porn subscriptions, and encourage them to communicate with them without their [parents'] knowledge, on social media," police allege, according to the documents.
"The couple would also give their victims gifts, according to the documents: In one instance they gave a teenage boy, who was also gay, some underwear and yoga shorts, with Babbitt telling the teen's concerned mom that it was a 'gay thing' and he was helping."
The lesson, then, for parents, is obvious: First, you need to stand against any group or organization in your school that would allow your kids to confide sexual secrets to teachers or officials without your knowledge. This is absolutely unacceptable.
Second, if your child comes out to you as gay, rather than reacting in such a way that will drive him or her away, you must show that child unconditional love (without changing your biblical convictions) and encourage complete transparency so you can be there for your children when they need you the most.
And third, if your child does come out as gay, be on the lookout for any inappropriate relationship with an adult of the same-sex. This really is a danger zone, and we need to be vigilant.
The safety and wellbeing of our kids is at stake.