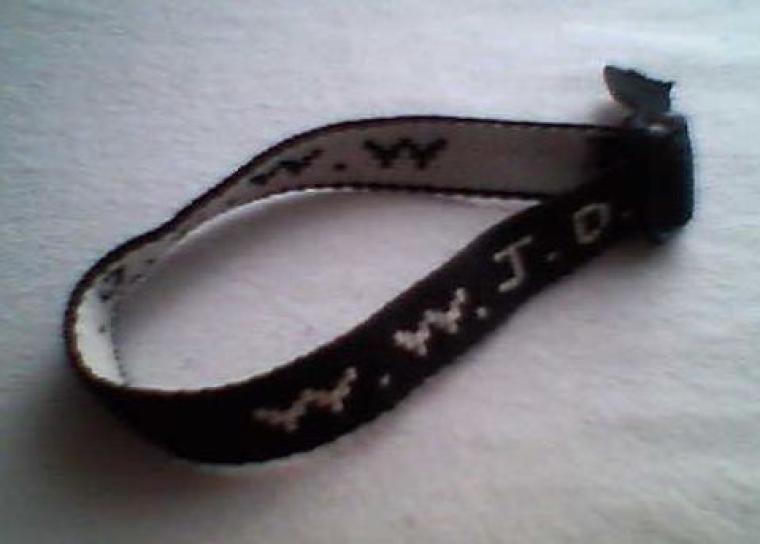 In middle school, WWJD bracelets were the craze alongside Girbaud jeans and No Fear shirts. And while some jokingly asked, "Why Waste Jack Daniels," the bracelets at least made an attempt to call attention to Jesus. If I'm honest, I always thought they were pretty gimmicky — kind of like the "testa-mints" they sold at my local Christian book store.
Ironically, in the midst of another wave of terrorist and immigrant debates, I have found "What Would Jesus Do?" floating in my head (I guess the branding was effective if I'm contemplating it two decades later).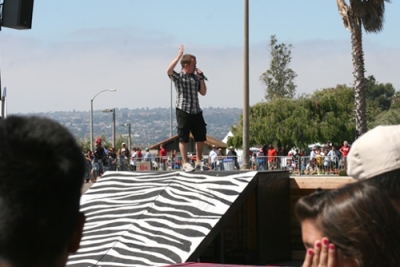 While it seems everyone has an opinion about politics and safety, border protection and retaliation, I wonder where Jesus fits into the discussion. Or do we want him involved at all? It's easy to invite God's blessing on our day, but things become more complicated when He asks us to actually follow him in daily life.
In the midst of my personal confusion at the present hour, I've begun to dive into Scripture in search for answers. I don't have the answer, but have to believe that surely Jesus knows what's best.
To be clear, I can relate with the fear and protective spirit that has risen in response to the times in which we live. When I read headlines and listen to the latest rhetoric, my adrenaline soars and my emotions fire on all cylinders.
Will my kids be safe? What if someone attacks my city? How will we work to defend freedom and fight against the evils of our day? Can anyone be trusted?
These questions are normal, important and honest. But during all of this questioning, I wonder whether these questions should have rule over my life? Or am I supposed to be living for another Kingdom with another King altogether?
What Would Jesus Do?
In Luke 10, Jesus confronts the religious prejudice of his day. To put it plainly, religious leaders were defined by what and who they were against. And as God's chosen, they held both the keys and access cards into heaven's club. The reason Jesus was crucified wasn't so much because he defied his government, but rather because he defied the religious structure of his day and wanted to hand the keys to everyone.
Jesus modeled that not only are we supposed to love our enemies, but we should sacrificially give toward their good — though it may not profit us and might actually hurt us.
In the story of the Good Samaritan, Jesus' illustration was radical because the hero in the story is a cultural villain for those seeming to be the religious right. Samaritans were unclean. They didn't worship correctly. They didn't dress, act or look the right way. And many felt that their presence was hurting the cause of God's chosen. It was a common thought that Israel would be better off without Samaritan presence at all.
It is in the midst of this thinking that Jesus presents the Samaritan as the one who does right by God. Not the priest. Not the Levite. But the Samaritan. He is the one who models the golden rule: love your neighbor as yourself.
According to Jesus, the qualification for being a neighbor worthy of our good is less about looking or worshipping in a similar manner, and more about simply being a fellow member of the human race. If you are truly a good neighbor, you help those in need because every life matters to God.
While the religious leaders of Jesus' day were defined by what they were against, Jesus was defined by his radical love — even and especially for those who opposed him. What did he do for a world that rejected him? He laid down his life.
This same selfless and radical love has been attempted and referenced by revolutionaries like Gandhi, Martin Luther King Jr. and those today who choose love rather than hate. They chose compassion rather than judgment. When the world sees forgiveness where condemnation is merited, it points to a power beyond what is normal. Take the recent Charleston shootings for example. While it would have been just and normal for families of victims to rush to rage against the guilty, what caused the world to stand still was their forgiveness — their love for their enemies.
What Would Jesus Do?
In an age where there are countless causes, people, policies and parties to rally against, what would Jesus do?
Jesus called us to love our enemies, not be defined by who our enemies are.
If I really want to follow Jesus, this is where things get uncomfortable … because following Jesus was never about comfort at all. Jesus opposed those who sat in judgment over others while offering his life for those who deserved it least. He told us to love our enemies and then demonstrated his conviction in blood. And it is precisely because of this radical and unmerited act of love and forgiveness that his voice is still speaking today.
It's normal to rush to judgment. It's normal to seek self-preservation and safety. It's not normal to love. It's not normal to be a Good Samaritan. But being a Good Samaritan might be precisely what Jesus is asking of us today.
Jesus never said the Good Samaritan was a pacifist — he was just a guy who loved first and acted accordingly. Through the lens of those who have experienced the unmerited love of God, in our daily lives, social media posts and policies, what would Jesus do?
#Pray4Paris #LoveYourEnemies #FollowJesus #JesusChangesEverything
Nick Hall is the leader of PULSE and visionary behind Together 2016 — a gathering of over a million people on the National Mall in Washington D.C. on July 16, 2016, under the banner of Jesus. He is the author of the forthcoming book RESET: Jesus Changes Everything.