What's Really Behind the Media's Racism Narrative
What's Really Behind the Media's Racism Narrative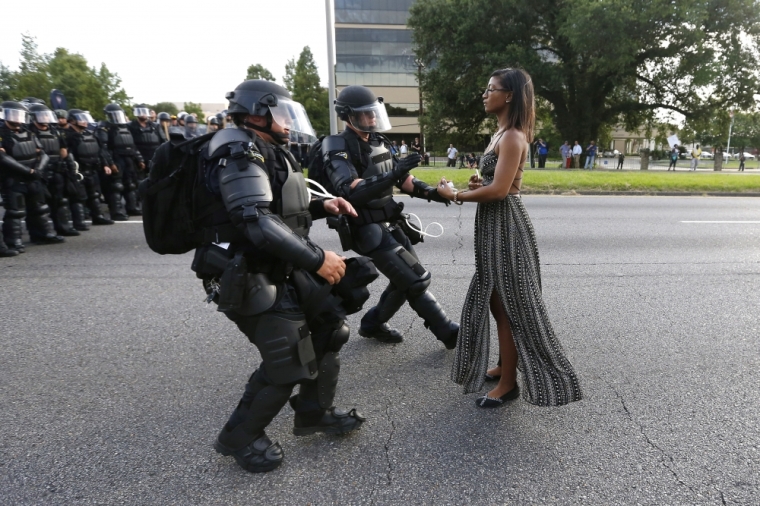 The flags are flying at half-mast, again. This occasion involves the shooting deaths of five police officers in Dallas, TX. The assailant, Micah Johnson, shot a total of twelve officers in retaliation for recent police shootings of black men in Louisiana and Minnesota.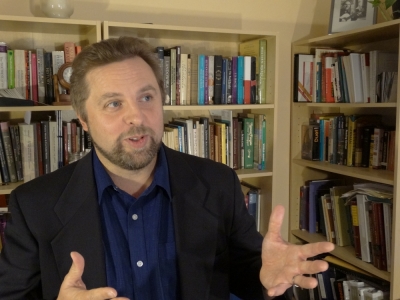 Among the number of reactions to these tragedies, many are utterly perplexed as to the way the national media has covered the aftermath of the shootings: why is the media so quick to blame police officers for systemic racism, when so much effort is expended to distance Muslims from terrorist attacks and warn us against Islamophobia?
Greg Gutfeld of Fox News represented a particularly poignant response to President Obama's assertion that the police killings of black men at Baton Rouge and Falcon Heights were symptomatic of racial disparities within law enforcement.
"The Dallas police had no connection at all to those incidents," Gutfeld said, "but they took bullets because of them. They suffered for a media narrative … [t]he idea that law enforcement is just racist whites killing blacks … even though we know it's absurd."
And it is absurd. Heather MacDonald has documented that police shootings account for a larger percentage of white and Hispanic homicide deaths (about 12%) than black deaths (4%). Ironically, police officers are at a higher risk of being shot by a black assailant than the other way around; according to FBI data, 40% of all cop killers were black, 2.5 times higher than the rate blacks are shot by police.
So why are these statistics ignored by the media in favor of, in Gutfeld's words, an "absurd" racial narrative?
Some argue that we need look no further than mere sensationalism as the culprit; simply put, the media is more interested in headlines and profits, not real issues. But that doesn't explain why so many other stories that could be easily sensationalized, such as the epidemic of black-on-black violence, are ignored by the national media. Nor does it account for why such a racial narrative has so much plausibility among media consumers.
The real culprit behind the media's race narrative is not sensationalism but rather a more fundamental emancipatory myth that governs far more than the news. The emancipatory myth is a secular-inspired political idea that re-envisions the state as a grand liberator of individuals from traditions and customs deemed oppressive and discriminatory.
In the 1960s, a new racial logic emerged from this emancipatory politics, one that reimagined culture as a binary of antithetical power distributions between a dominant colonialist power (often labeled "white") that disenfranchises politically and socially minority cultures through sexist, racist, and classist exclusions. Racism itself was reimagined as something that applies only to those who have the power to dominate. Thus affirmative action officer Carolyn Pitts writes: "only whites can be racists, since whites dominate and control the institutions that create and enforce American cultural norms and values . . . blacks and other Third World peoples do not have access to the power to enforce any prejudices they may have, so they cannot, by definition, be racists."
Such racial logic has since engendered the notion that white police officers, as enforcers of this systemic domination, are engaged in a racist war against black civilians. From this vantage point, the recent Sterling and Castile shootings can't be seen as isolated incidents; they are by definition symptoms revealing the painful "truth" about an epidemic of police-on-black crime.
And so what happens when this emancipatory myth enters into the reporting and commentary of journalists and pundits? It takes on a pre-factual significance, in that, as a myth, it teaches us not only how to interpret facts, but also what actually constitutes a fact.
This is why the epidemic of black-on-black crime is ignored by journalists, since it offers nothing for the legitimation of the emancipatory narrative — unless we are talking about gun control, that is. And the major cause of such crime, the staggering illegitimate birth rates among blacks, is dismissed due to the fact that emancipatory politics has redefined the family as a mere lifestyle choice, precluding any idealized structure.
This is why police officers are enforcers of a social system riddled with racial discrepancies, while Muslims are a disenfranchised minority in the West who have been victims of such discrepancies. This is also why ethnic minorities can do or say anything that is racially charged and remain immune from charges of racism.
In short, the key to understanding so much of the media's racial reporting is rather simple: the emancipatory myth is the story.
And beyond the counterfactuals, the absurdity to such a myth is also rather simple: the emancipatory project is imploding. In the very communities that emancipatory politics were supposed to benefit, crime rates are surging, illegitimacy is out of control, unemployment remains rampant, and an increasingly vicious — and in the Dallas case, deadly — racist stereotyping is taking hold.
As it turns out, police officers aren't the only ones suffering for a media narrative.
If we as a nation are ever going to find real racial reconciliation, our leaders and institutions are going to have to look beyond the shadows of a collapsing emancipatory myth, toward that hill where all races of every tribe and nation may find peace; where animosity and death transfigure into fellowship and life; a true emancipation, wherein all things are made new.
Steve Turley (Ph.D., Durham University) is an internationally recognized scholar, speaker, and blogger at TurleyTalks.com. He is the author of Awakening Wonder: A Classical Guide to Truth, Goodness, and Beauty and The Ritualized Revelation of the Messianic Age: Washings and Meals in Galatians and 1 Corinthians. Steve is a teacher of Theology and Rhetoric at Tall Oaks Classical School in Newark, DE, and Professor of Fine Arts at Eastern University.