What's the Difference Between 'Fixer Upper' and Chip, Joanna Gaines' New Show 'Behind the Design'?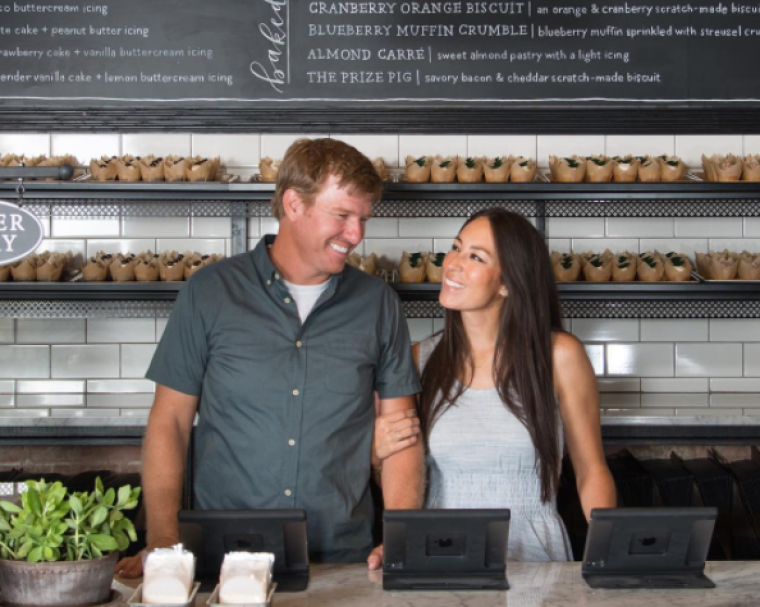 Chip and Joanna Gaines are gearing up to star in a new HGTV show once their hit "Fixer Upper Series" ends this spring. The content will be similar, but there is a key difference that fans can expect from the upcoming HGTV spinoff series, "Fixer Upper: Behind the Design."
While "Fixer Upper" focuses on remodeling homes in Waco, Texas, many details about how those designs are created are left on the cutting room floor. In "Fixer Upper: Behind the Design," home renovation fans will get more insight about how the designs are created.
"You get the full-on home renovation in Fixer Upper, but in this new show, you get the behind the scenes — the pillow choices, the paint color, the softer side of design — to give diehard fans more detail on something that they love," Kathleen Finch, Scripps Networks Interactive chief programming officer previously told Adweek about the new series scheduled to air in May.
Last year, Joanna Gaines revealed why the new series was being created.
"We get a lot of questions about the designs, and how we get from point A to point Z when it comes to these houses and projects from a design standpoint," she said in an Instagram post last year. "So we have a new series coming out this year, which focuses on each project and you get more inside scoop on how we came up with a lot of the design decisions and elements we got to incorporate."
While the Gaineses previously said they wanted to focus on their family and other business ventures, which "Fixer Upper" began taking away from, the new show will showcase unused footage from the show.
Last September, the couple who owns the real estate and home improvement brand called Magnolia revealed that "Fixer Upper" was coming to an end in their Magnolia blog.
"It is with both sadness and expectation that we share the news that season 5 of 'Fixer Upper' will be our last. While we are confident that this is the right choice for us, it has for sure not been an easy one to come to terms with," the blog entry signed by "Chip and Jo" states. "Our family has grown up alongside yours, and we have felt you rooting us on from the other side of the screen. How bittersweet to say goodbye to the very thing that introduced us all in the first place."