When Jesus Invites You to Breakfast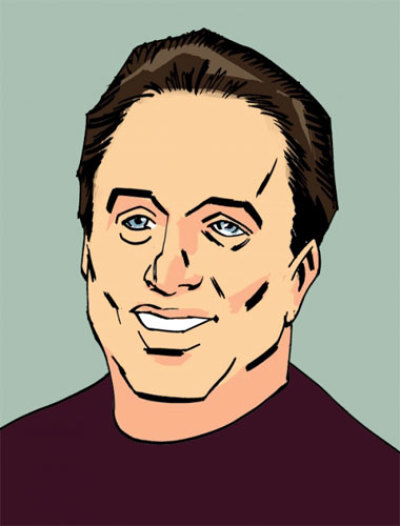 Have you ever felt completely at a loss spiritually, only to be renewed and lifted up by a time of fellowship with the Lord? It is difficult for us to fully appreciate the discouragement the disciples felt after the crucifixion of Christ.
For one thing, they were distraught over their own personal failings. When the officials came to arrest Jesus, "all his disciples deserted Him and ran away." (Mark 14:50)
And after Christ was killed, the disciples were scared and in a state of complete confusion. John describes how the disciples huddled together "with the doors locked for fear of the Jews." (John 20:19)
The Messiah was their leader and their dear friend. It wasn't supposed to go down like this, was it?
Their minds must have been swirling.
"What just happened?" "Everything seemed to be going so well." "The crowds were cheering when our Lord rode into Jerusalem on that donkey." "What in the world is going on here?"
Rather instinctively, Christ's disciples quickly went back to doing what they knew how to do. They spent the night fishing. After all, a man has to eat. And so when the bottom falls out, you go back to basics.
Enter Jesus, the risen King. Standing on the shore, with breakfast waiting for His beloved disciples.
The night of fishing had not gone well. In fact, "they caught nothing." (John 21:3)
But Jesus was about to fix that problem.
Jesus called out to them, "Friends, haven't you any fish?"
"No," they answered.
He said, "Throw your net on the right side of the boat and you will find some."
When they did, they were unable to haul the net in because of the large number of fish. (John 21:5,6)
It's amazing how Jesus knows exactly what to do in every situation. And whenever we follow His instructions, we are blessed in one way or another.
It is a tremendous thing when someone recognizes the Lord, and is eager to spend time with Him.
After hauling in the large number of fish, John told Peter, "It is the Lord!"
The Messiah was alive and well.
Peter was so excited, he couldn't even wait for the boat to get to shore. Peter "jumped into the water" in his desire to be with Jesus.
Never mind the fact that Peter had recently denied the Lord three times. Thankfully, Jesus doesn't hold our sins against us when we trust Him to wash them away. Even now, Peter knew he could come to Christ and be embraced once again with the Lord's unconditional love.
When Jesus invites you to breakfast, you are wise to spend that time with Him. How else will we ever grow into spiritual maturity as Christ's disciples? No one grows spiritually without spending plenty of time with the Lord.
"Jesus said to them, 'Come and have breakfast.' None of the disciples dared ask Him, 'Who are you?' They knew it was the Lord." (John 21:12)
It is impossible to meet Christ apart from faith. And once a person enters this relationship, your faith begins to grow stronger as you fill your heart and mind with God's Word, and as you spend time with other Christians. In fact, faith develops into a certainty when a believer stands upon the promises of God.
John put it this way: "I write these things to you who believe in the name of the Son of God so that you may know that you have eternal life." (1 John 5:13)
Not only can you believe it, but you can know the message is true, and you can know the Messiah is indeed "the way, the truth, and the life." (John 14:6)
Some people have mistakenly said, "If you knew for a fact that the Gospel it true, then it wouldn't require faith." That is completely wrong. It's like saying that Christians believe in something they think might be false. In reality, it's just the opposite.
The disciples knew for a fact that they were having breakfast with the risen Lord. Likewise, many Christians today know for a fact that Jesus has forgiven their sins and given them the gift of eternal life.
This is why John didn't only use the word "believe," but also the word "know." If you are a believer in Jesus, God wants you to "know that you have eternal life." (1 John 5:13)
And this assurance comes not by looking inside yourself for spirituality, but rather, by looking to the cross and the empty tomb in order to believe the good news. Christ's cross and His empty tomb are objective facts of history and anchors for the soul, whereas feelings are "flighty" and prone to vacillate.
It is critical that we as believers understand the difference between faith and feelings. Faith looks to Christ and believes as we stand upon the Word of God. Feelings go off in a hundred different directions depending upon the mood of the hour.
It was because He loved them that the risen Christ invited His disciples to breakfast that morning. You see, Jesus feeds more than just bodies. Most importantly, Jesus feeds souls. This is why Christ said, "I am the Bread of Life. He who comes to me will never go hungry, and he who believes in me will never be thirsty." (John 6:35)
Perhaps you are going through a time of fear or spiritual confusion in your life right now. Don't despair. Jesus is standing on the shore of your current circumstances. Do you hear Him calling to you? Breakfast is ready. And He knows you are hungry for assurance, meaning, purpose, answers, wisdom, and peace.
Will you come to Him in this holy moment with your needs? Will you trust Christ to forgive your sins and renew your faith? You will never find a better friend than Jesus. He died and rose again so that you can enjoy a friendship with God forever.
There is no better way to begin any morning than to meet with the One who created the sunrise. And if you will accept His invitation today, you will not be disappointed.
Dan Delzell is the pastor of Wellspring Church in Papillion, Neb. He is a regular contributor to The Christian Post.