'Where Is Jesus Now?' Murderer Sean Price Asked Victim as He Raped Her in Christian Book Shop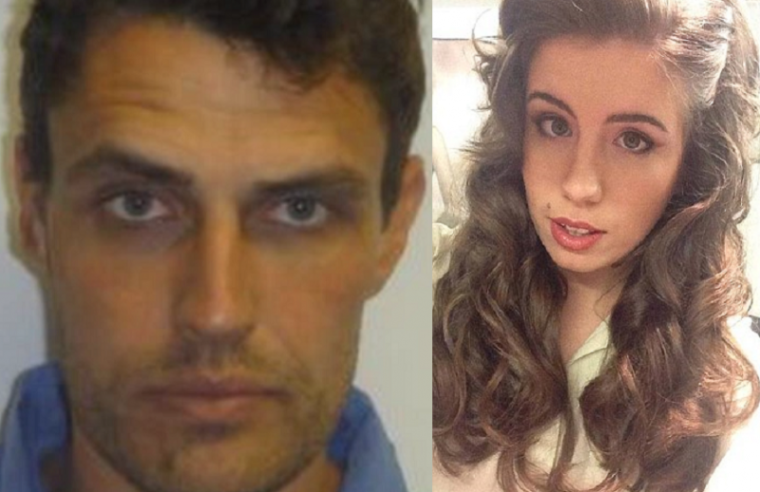 Editor's note: Warning, this article contains graphic details about a crime. 
Sean Price, a 33-year-old serial rapist and career criminal who was convicted of the murder of a 17-year-old schoolgirl in Australia in 2015, reportedly raped another woman inside a Christian bookstore shortly after the murder and asked her, "Where's Jesus right now," as he violently choked her during the act.
The sadistic career criminal who ABC (Australia) reports has a history of mental illness, had just viciously stabbed Doncaster schoolgirl Masa Vukotic in a random act of violence when he decided to rape a woman before he was arrested, according to The Herald Sun.
"I thought f---, I'm going to jail for this one. I've just got to take a chick. I'm going to be stranded for the rest of my life," he told police during his interview, the Sun reported this week.
Price reportedly walked into the Christian bookshop located in Melbourne's western suburbs and asked the woman who would soon become his victim if the store sold Bibles. After the woman directed him to the Bibles, Price went back to the front counter where she was standing and asked her to show him where books relating to scientific evidence for God were located.
Once they were at the back of the bookstore, out of sight from the front door, price pounced on the then 41-year-old woman.
"Where's Jesus? Where's Jesus right now?" he screamed at the woman as she bit, pinched, and poked him while desperately trying to free herself from his grip.
"I just realized like she was fussing up too much and she was starting to change colours. And I was like f--- not another one," Price told police.
Price was eventually chased off. He later pleaded guilty to the rape. In a recent statement to the local court, the woman revealed that the rape has changed her life forever. She still suffers from post traumatic stress disorder, has panic attacks and her marriage has been affected.
According to ABC, Price was just 18 when he committed his first violent crimes against women. Over a period of months, he committed a series of sexual attacks in Melbourne, assaulting seven women, raping two of them. One of the women he raped was a mother who was at home with her two children. Another victim was just 13.
At his sentencing he was found to have schizophrenia and psychosis, which clouded his social judgement. He was sentenced to serve five-and-a-half years in Melbourne's psychiatric prison hospital, Thomas Embling.
Despite being sentenced to the mental facility, Price reportedly spent much of his imprisonment in a regular prison for his crimes and reportedly didn't receive much treatment for his mental problems. He was reportedly released from prison four months before killing Vucotic.
In a video posted to YouTube on March 5, 2015, Price complained about his ears being raped by corrections officers in prison in an expletive-laden rant.
On March 17, 2015, according to WA News, Price armed himself with a knife, put a clean T-shirt into his bag and set off in search of someone "affluent" to kill.
He believed it was necessary to stab rich people in order to draw attention to the plight of prisoners, following what he perceived as "injustices" he had faced while in custody for sex crimes.
Vukotic, who was an aspiring lawyer, was walking in a park near her Doncaster home when Price saw her.
"I just thought f--- this, this is the one," Price told police. "I just f---ing had to kill her, man."
He stabbed the schoolgirl 49 times, aiming for her "lethal regions."
During his sentencing in 2016, Victorian Supreme Court Justice Lex Lasry lamented the "catastrophic example of mismanagement" that allowed Price on the street.