Where is my honor? says God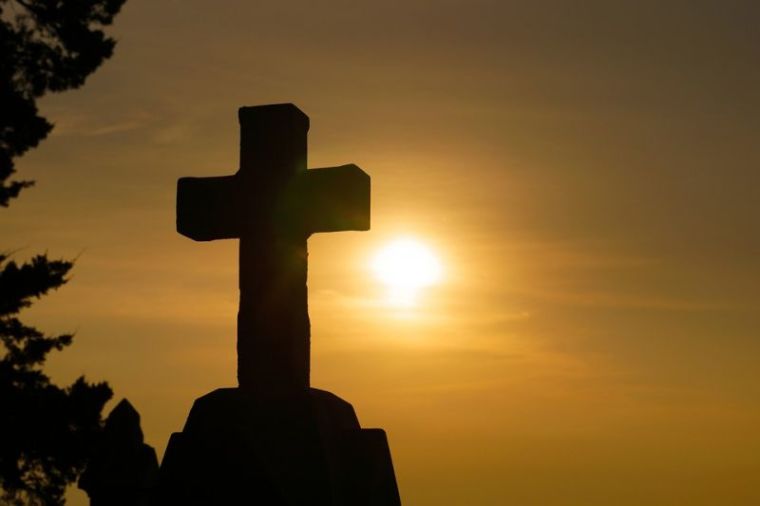 Whenever we hear a preacher instruct us to turn to the book of Malachi, we think, "Oh no, he's gonna preach on how much money we should give the church." I assure you that in this article we are not going to talk about how much money we should give. Hidden in this beautiful book by the prophet Malachi is a delightful smorgasbord of other truths. God starts out by saying in chapter one verse two "I have loved you, saieth the Lord" In many ways He then goes on throughout the whole prophecy to show us many ways He does love us!
In recent years, through the mouths of many prophets, in many places, God has said He is getting ready to pour out a great last days revival. Some churches are adding on to their buildings in anticipation of a fulfillment of these prophecies. I just happened to have visited one today. It's so exiting when people do things by true faith, a faith which is birthed in prayer, and truly led by the Spirit of God. With those same prophecies' sub topics of prophetic importance are discussed. Sub topics in prophecy are directives to steps that are necessary to the accomplishment of the major thing God says He is going to do.
One of the subtopics of the revival prophesies is that God has said by His Spirit that He was going to clean up the priesthood of this nation. Furthermore, he has declared that He will start from the top of leadership down. Indeed, over the past few years we have seen a shaking, and a cleansing, and a purging going on in the Body of Christ, even though we may have not fully recognized it as such. Priests have been removed from their priesthood. Some have gone to go to jail. Pastors have had to step down from their pulpits and resign their churches due to exposed moral failures. Others in ministerial leadership have had things hidden in darkness exposed. Yes, I believe God is cleansing His church and preparing the body for a great last days outpouring of His Spirit on America! Praise be to God for His holiness! Amen?
Starting in chapter one verse six the prophet Malachi goes right after the priests. "A son honoreth his father, and a servant his master : If I then be a father where is mine honor? and if I be a master where is my fear? saieth the Lord of Hosts unto you, O priests, that despise my name. And ye say, wherein have we despised thy name? Ye offer polluted bread upon mine altar; and ye say Wherein have we polluted Thee? In that ye say "The table of the Lord is contemptible." (The table of the Lord was another word for the altar at that time.)
The Lord through the next several verses deals not with how much people are giving, but the condition of the sacrifices that they are offering. In other parts of the scripture, God is very clear concerning the fact that the animals that were to be offered to Him were to be without blemish. The animals were to be best from the flock or herd. Fruit or grain offerings were to be from the first fruit that was harvested. God our Heavenly Father made it clear that He was expecting to be honored as a father, and feared as a master of servants. He held the priests of that day responsible for the fact that the people were offering God their leftovers. They were offering Him moldy bread and blind, lame and sick animals. In verse eight (I love His sarcasm) God says,"Try offering them to your governor! Would he be pleased with you? Would he accept you? says the Lord Almighty." Malachi 1:8 (NIV)
In verse nine the priests are admonished to "beseech God" or plead with God for mercy because Malachi says "This has been done by your hands" priests. In other words you have done this priests, now repent!
Due to the excess of teaching on grace in the churches today, the thought of serving a God that might be a little demanding turns many people off. When was the last time you heard a sermon on hell preached in your church, or the "Fear of God" or the "Judgment of God?" More than likely, never! Brother Nolan, are you suggesting that is all we should ever preach?" Not at all. The Word of God is a beautiful bouquet of truths spanning the wonderful spectrum of the true character of God. Men of God, pastors, priests, teachers, mixing these important topics in with your teachings on God's love and grace provides the bedrock of healthy spiritual balance.
Apostles, prophets, evangelists, pastors, and teachers are you making the altar of God contemptible by offering moldy bread? Are you preaching old dead manna sermons that have not been birthed today on the altar of God's fire? Fresh baked bread! Are you offering blind, lame and sick offerings or even encouraging God's people that it is ok to do so? Are you condoning five minute prayers at the end of a long tiring day, half hearted giving, hard hearted attitudes full of unforgiveness as acceptable unto the Lord?
Verse ten says "Who is there among you that would shut the doors for naught? Neither do ye kindle fire on my altar for naught! I have no pleasure in you says the Lord of Hosts, neither will I accept an offering at your hand!"
While God wants to send revival, are we shutting the doors to the people who need it most through our polluted offerings and attitudes? Blocking God's blessings? Do we neglect actions such as prayer, fasting, and spending hours in God's Word, actions which allow holy fire to burn on His altars? Could God be saying, as to the priests of Malachi's day, "I cannot accept an offering at your hand? May God help us all!
Rev Nolan J Harkness is the President and CEO of Nolan Harkness Evangelistic Ministries Inc. since 1985. He spent most of his adult life working in youth ministry. He also felt the calling of Evangelist/Revivalist and traveled as the door was open holding evangelistic meetings in churches throughout the Northeast. His website is www.verticalsound.org.