Where is the Church amidst the chaos of the ungodly
Last month, in two high-profile police shootings, two armed individuals were fatally shot, and once again, the harshest criticism came against the police rather than the perpetrators.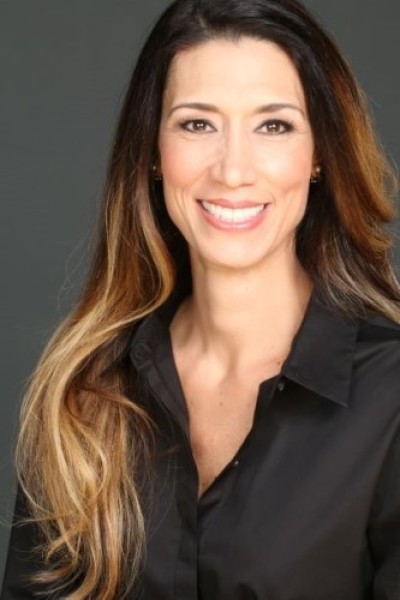 Every day police officers have only seconds to make life or death decisions about threats to public safety, and they do not have the luxury of carefully deliberating other options. In one instance, the officer was placed on administrative leave for using his firearm even though the suspect was armed and was trying to outrun the police.  In the other case, the officer fatally shot the teenager poised to drive a knife into another person.
Both the media and some politicians were quick to blame the police and reignite the passion for defunding police departments across the U.S. Congresswoman Rashida Tlaib went so far as to public comment on Twitter that "policing in our country is inherently and intentionally racist. No more policing, incarceration, it can't be reformed."[1] Regarding the knife-wielding teenager, the media hosted numerous experts to explain how de-escalation tactics should have been used since the young lady was a product of the foster care system and could not self-regulate her emotions.[2]
In my two decades of experience training and consulting for both local and federal law enforcement on building early intervention programs for potential terrorists, if there was a real and credible threat of violence by an individual, other forms of intervention were immediately ruled out. The clear line of demarcation between community actors such as health care professionals and the police was when a person posed a physical threat to society. Multidisciplinary teams that can de-escalate a crisis are not utilized when there is a violent crime in progress. If the use of deadly force, carrying a weapon with the intent to use it, is no longer the standard for the role of law enforcement, chaos ensues.
God sets up a standard for man of prohibiting violence and loving one's neighbor as yourself, as well as equity and justice for all in the sight of God. We are taught forgiveness and compassion towards our enemies and that vengeance belongs to the Lord. Our rule of law and respect for authority are based on these Biblical principles. Without a moral standard based on Biblical values, morality becomes relative.  Some claim that violence is justified to destroy systematic oppression or personal grievances, as we see in these cases and when the rioting breaks out in cities across the U.S. At the same time, others decry the violence when their business is burned, or their home is attacked. Law and order will continue to decline if the use of violence is morally justified based on competing versions of social justice.[3]
The most tragic aspect of this rise in moral relativism is that the church is almost entirely absent from the national dialogue. There are competing voices from conservative pundits and the liberal media, but we hear very little from the pulpit condemning the violence. Very few pastors are speaking and writing publicly to denounce the degradation of our societal norms. There are no national calls of repentance and asking the Lord to intervene for His people.
Moses demanded Pharaoh to set the Israelites free, Elijah destroyed the prophets of Baal during the reign of King Ahab, and Daniel refused to bow in worship to King Nebuchadnezzar.  God's elect always spoke truth to power when the power went against God's will for man. The Bible is not a series of fairytales. It is God's living word to be used for instruction and teaching.[4] God's people can't sit idly by when lawlessness, evil, and violence run rampant. Under the new covenant with Christ, we no longer go to a physical building of a temple. Our bodies are the temple[5] of God, yet, the importance of repentance and prayer to God is timeless and applicable today. For example, we can use as guidance the Prayer of Solomon 2 Chronicles: 6:12-42 honoring God, repenting, and asking for blessing upon the land. It says [in part]:
Lord my God, give attention to your servant's prayer and his plea for mercy. Hear the cry and the prayer that your servant is praying in your presence….Forgive, and deal with everyone according to all they do, since you know their hearts (for you alone know the human heart), so that they will fear you and walk in obedience to you all the time they live in the land you gave our ancestors.
….When they sin against you—for there is no one who does not sin—and you become angry with them and give them over to the enemy...and if they have a change of heart in the land... and repent and plead with you...and if they turn back to you with all their heart and soul….then from heaven, your dwelling place, hear their prayer and their pleas, and uphold their cause. And forgive your people, who have sinned against you.
In American history, George Washington and the founding fathers found strength in the preachers of the day who encouraged them to fight against the tyranny of the British. They believed it was a calling on their lives to set up a nation under God and the church was there to support them from the pulpit.[6] It was the little-known black robe regiment that provided the prayer and the word of God to support the revolution, not to mention soldiers who fought alongside them[7]. The freedoms we enjoy today exist largely due to their support to the politicians who enshrined those beliefs in the nation's founding documents. Where is that regiment today?
The problem with the church, in many cases, is allegiances and alliances that are against God. Whether it is setting up false gods of fame and popularity or being afraid to confront the ungodly trends of the day, we are divided against ourselves. Jesus warns that a "city or house divided against itself, will not stand."[8] So, if we are unwilling to defend the truth of the Gospel, we may find ourselves irreparably lost like past generations until the remnant intercedes in a way that the Lord accepts[9].  As the Apostle Paul so passionately says:
"and for me, that utterance may be given to me, that I may open my mouth boldly to make known the mystery of the Gospel."[10]
---
[1] https://twitter.com/RashidaTlaib/status/1381745303997534216
[2] https://www.vox.com/22406055/makhia-bryant-police-shooting-columbus-ohio
[3] https://www.cnn.com/2021/04/03/us/us-crime-rate-rise-2020/index.html
[4] 2 Timothy 3:16
[5] 1 Corinthians 3:16-17
[6]  https://calvarycch.org/god-in-america/
[7] https://nationalblackroberegiment.com/history-of-the-black-robe-regiment/
[8] Matthew 12:22-28
[9] Romans 11:5
[10] Ephesians 6:19
Hedieh Mirahmadi was a devout Muslim for two decades working in the field of national security before she experienced the redemptive power of Jesus Christ and has a new passion for sharing the Gospel.  She dedicates herself full-time to Resurrect Ministry, an online resource that harnesses the power of the Internet to make salvation through Christ available to people of all nations, and her daily podcast LivingFearlessDevotional.com.