White Episcopal Priest Claims He and Black Wife Were Separated and Questioned About Drugs by Cops During Family Road Trip
Rev. Peter Schell of Calvary Episcopal Church in Maryland, Recounts Traffic Stop in Viral Facebook Post
A white Maryland Episcopal priest tells of an encounter with police officers that he, his black wife, also a priest, their bi-racial son and his wife's brother experienced during a recent road trip in a Facebook post that has captured public attention.
The priest, the Rev. Peter Schell of Calvary Episcopal Church in Silver Spring, Maryland, claims that two police officers traveling in an "undercover car," in this case a white dodge charger, stopped their vehicle during a road trip to Florida.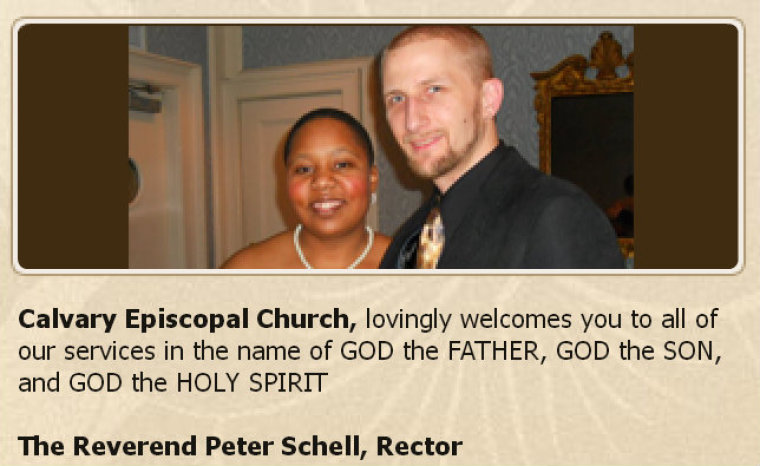 Schell states in his Facebook post that one officer separated him from his family, pelted with him questions about drugs, and suggested that his wife, the Rev. Rondesia Jarrett Schell, was not really his spouse.
Schell seemed to agree with this wife that race played a factor in how they were treated during the routine traffic stop, as he notes that he thought of the "high-profile incidents of police killing black people in the last few months" during his brief detention in the back of the undercover police vehicle.
"I've been stopped by police before (always for traffic violations that were my fault). However, several things immediately seemed unusual about this stop," Schell writes in the post, which had been shared more than 1,700 times.
The Maryland priest goes on to write that one of the "several things" he thought unusual about the traffic stop was the officers emerging from their car and approaching his vehicle on the passenger side, where his brother-in-law, Ronald Jarrett, was sitting.
"The lead officer knocked at his window, and asked first for his license, not mine," writes Schell, who admits that he had failed to signal before changing lanes.
Schell states he was then asked to exit the vehicle and led to the undercover car by one of the officers. The second officer positioned himself by the priest's rental car, where his wife, their 2-year-old son and his brother-in-law remained.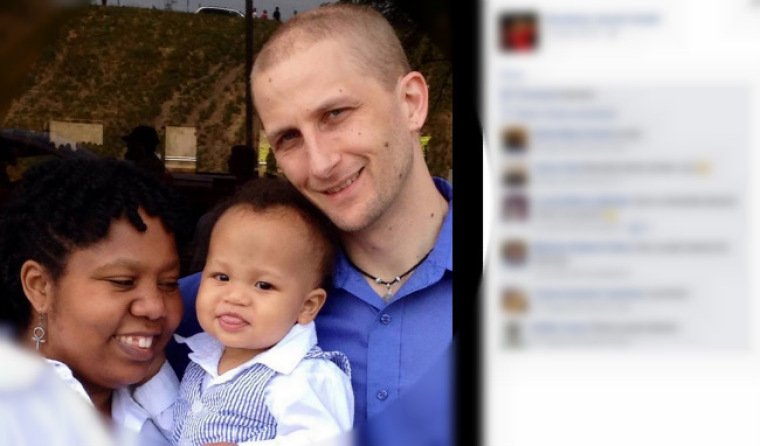 "After checking my license as well, and the registration of our rental car, and after the officer informed me he was only giving me a warning for changing lanes without signalling ... he asked me to step out of the car. While his partner stood by our car, he walked me back to their patrol car, and asked me what I had in my pockets (keys, a wallet, and my phone)," Schell writes.
The priest, eventually placed in the backseat of the undercover car, claims the police officer then asked him a series of questions, including:
"How do you know the other people in that car?"
 "Where are you going?"
 "Where did you come from?"
 "What time did you leave out?"
 "Why did it take you so long?"
 "Where did you rent the car?"
 "From which rental company?"
 "Are you driving straight through to Florida?"
 "Is your license valid?"
 "If I checked your vehicle, would I find anything illegal?"
 "No marijuana, or cocaine?"
Schell notes that during this period of questioning, he saw the second police officer "leaning in the rear passenger side window (of his rental car), where my son was sitting. His hand was on his belt."
The officer questioning him eventually left the vehicle and went to talk with Mrs. Schell and Jarrett.
When the officer returned to his own vehicle moments later, he informed Schell that he "was confused" because Mrs. Schell's responses apparently did not match his own. Schell writes that he "could hear the quotation marks in his voice" when the officer used the term "wife."
At one point during the second round of questioning, Schell was asked by the officer why he seemed nervous.
"I'm nervous because you separated me from my family. I'm nervous because your partner is hovering over them. I'm not sure if you've noticed, but there have been a lot of high-profile incidents of police killing black people in the last few months. And you partner has his hand resting on his belt, near his pistol. So yes, I'm nervous," Schell writes in his Facebook post of what he wished he had said.
Instead, the priest denied that he was nervous.
Eventually, the officers told Schell he was free to go.
Reunited with his family, the Schells embraced.
Mrs. Schell then said to him, according to her husband, "Welcome to the club."
In her own Facebook post, Mrs. Schell thanked those who had reached out to her for their "words of support," and described the police encounter as an "unlawful traffic stop."
Mrs. Schell believes her family was "treated unfairly" and that race played a part in their treatment.
"The truth, the painful truth, is there is nothing a black person can do to prevent from being harassed and from being treated unfairly. If a cop feels justified in harming us, they will. Reaching for my child's cup of water is a life or death situation that I felt as the officer placed his hand on his belt," Mrs. Schell writes. "I announced every action I made to help my son remain comfortable as loudly and clearly as possible. I moved slowly. My brother didn't move at all. My brother and I were sensible, polite, and innocent and still we were treated like we've done something wrong. There is no perfect way of dealing with racist police. There is just survival. We just wanted to survive."
The police encounter, which happened on Tuesday, July 31, prompted the family to devise an action plan for the rest of their drive to Florida.
"We talked about who we would call if arrested. Lastly, we agreed on what we would say to police about driving to see relatives. It saddens me that we have to strategize and justify our family time. Seriously, who plans jailhouse phone calls when traveling to see family?" Mrs. Schell states in her post.
Although Mr. Schell informed concerned friends on Facebook that he planned to file a complaint once he returned home to Maryland, he did not identify which law enforcement agency the police officers belonged to.
His full Facebook post appears below: