Who Is Boris Johnson? 8 Things About the Man Favored to Be Next British PM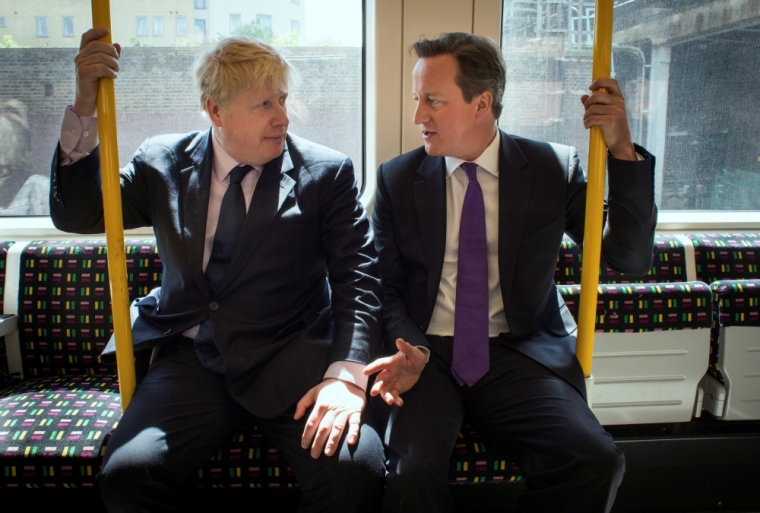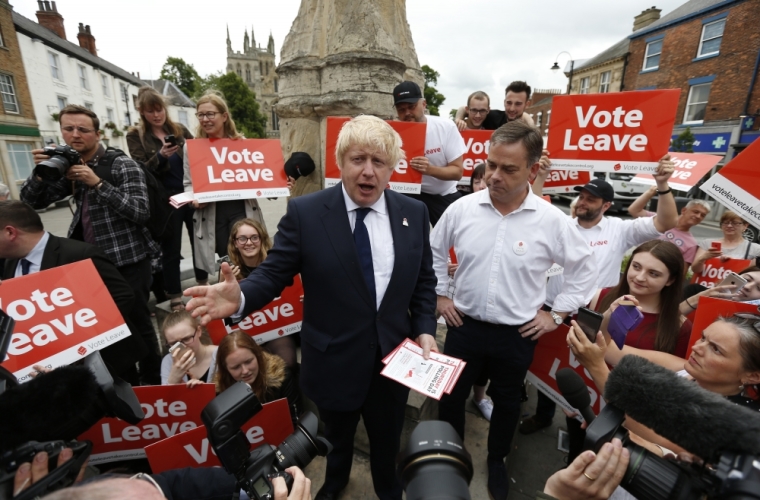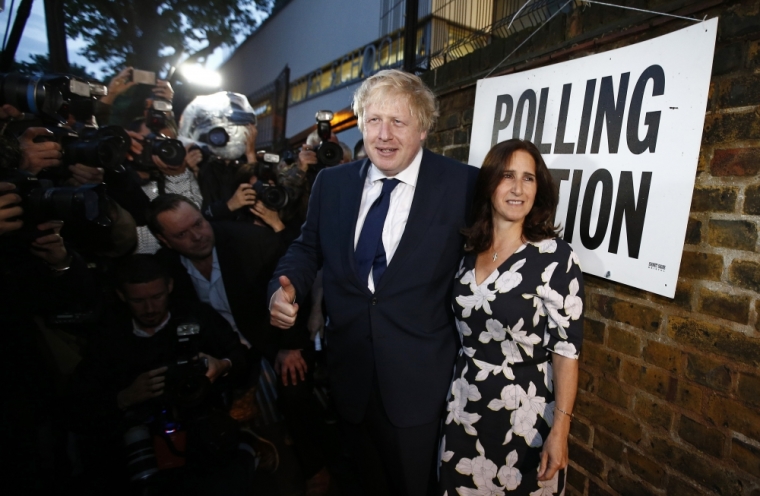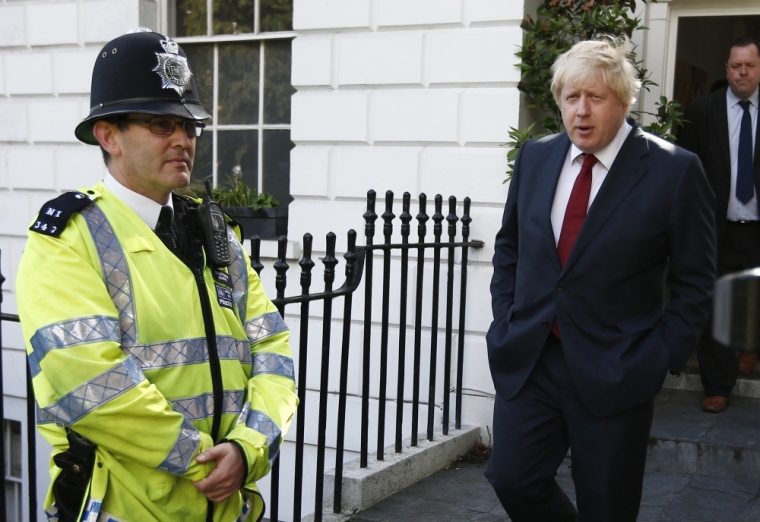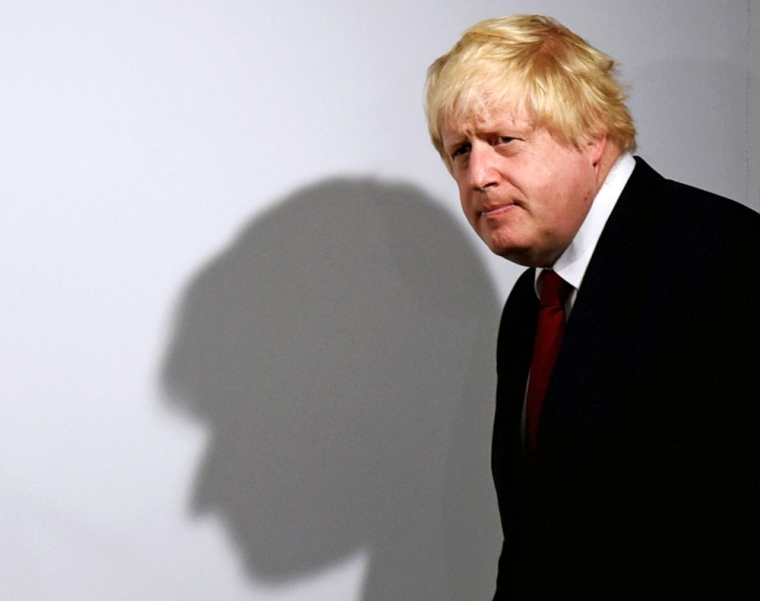 View Photos
As David Cameron is stepping down after failing to prevent Britain from leaving the European Union, a new prime minister is likely to take office by October. Boris Johnson is favored to be the country's next leader among the candidates who might run to replace Cameron. Here are eight things to know about him.
1. 'The Blond Beetle'
Johnson was born in New York City in 1964, and was called "The Blond Beetle" by the nursing staff. He had thick yellow hair, which was extraordinary, and at a time when The Beetles had just arrived in New York, his mother, Charlotte, said in a BBC documentary, "Boris Johnson The Irresistible Rise."
"Certainly, he got called The Blond Beetle," she said.
His sister, Rachel, said whenever anyone asked her older brother what he wanted to be, he would reply "world king" because "he thought that was a job he could do and he would fulfill every criteria."
2.Renouncing his U.S. citizenship
Although Johnson left the United States when he was 5, he had a dual U.S. and British citizenship. However, in February 2015, he famously announced his decision to renounce his American citizenship after unexpectedly receiving a large tax bill from the IRS for selling his London home, according to Forbes. He called the worldwide U.S. tax regime "absolutely outrageous."
3.Ali Kemal
Johnson's great-grandfather, Ali Kemal, was a Turkish Muslim journalist and politician who was brutally murdered by a mob that supported Ataturk. He knew England well, and when the British occupied Constantinople for four years at the end of World War I he collaborated with them, according to The Spectator.
In a BBC series, "Who Do Think You Are," Johnson talked about his great-grandfather having memorized the entire Quran as a young boy.
Johnson also mentioned that he had won a scripture knowledge prize. In a project of the King James Bible Trust, to put a reading of the entire Bible on YouTube, Johnson read from Isaiah Chapter 11, and called the King James version the "single most beautiful and influential work of English literature."
4.Johnson's royal ties
Johnson is a distant relative of the German Prince Paul Von Wurttemberg, who was a direct descendant of George II, the King of Great Britain and Ireland, Duke of Brunswick-Lüneburg and Prince-elector of the Holy Roman Empire in the 18th century, according to the BBC. This means Johnson is also distantly related to all the royal houses of Europe, including the Swedish and Dutch royal families, as well as the Romanoffs.
5. Eaton and Oxford educated
Johnson and Cameron both went to Eton and Oxford together, though Cameron, who is younger of the two, got better grades and moved ahead in politics faster than Johnson. They've been friends and rivals since they were at Eton and both said they wanted to be prime minister one day, according to The Guardian.
During the referendum campaign, Cameron talked about his relationship with Johnson, saying, "We are still friends – just not such good friends." Johnson has been accused of joining the Leave campaign only to become the next prime minister after Cameron's resignation. One Tory MP called it "a naked grab for power and the premiership," according to The Guardian.
6. Johnson's marriges
His first wife was model and journalist Allegra Mostyn Owen, whom he married in 1987 at the age of 23. On his wedding day, The Week reports, he forgot his suit and had to borrow clothes and cufflinks from Tory MP John Briffen. Within an hour of being married, he had lost his wedding ring.
The couple moved to Brussels where Johnson worked for the Daily Telegraph and subsequently divorced in 1993 after Johnson's family friend, Marina Wheeler, with whom he had been having an affair, got pregnant.
"Twelve days after the divorce came through Johnson married Marina, his current wife, who was already heavily pregnant," according to The Week.
It's public knowledge that Johnson has had at least two long-term affairs with Spectator columnist Petronella Wyatt and art consultant Helen Macintyre.
The affair with Wyatt ended after she had an abortion. The affair with Macintyre, who was an unpaid adviser to him when he was mayor, ended after she gave birth to his daughter.
Wyatt had also dated Cameron before his marriage.
On both occasions, Johnson's wife, Marina, kicked him out of the family home but later relented and let him come back, according to The Independent.
7.Boris the Euroskeptic
In 1989 when Johnson was assigned to work for the Brussels bureau of the Daily Telegraph to cover the European Commission, Margaret Thatcher was prime minister and became a fan of his Euroskeptic articles, according to the book, Just Boris: A Tale of Blond Ambition, by Sonia Purnell.
8. Johnson has been accused of making racist remarks
In 2002, Johnson wrote a column in the Daily Telegraph mocking Tony Blair's international travels. "What a relief it must be for Blair to get out of England. It is said that the Queen has come to love the Commonwealth, partly because it supplies her with regular cheering crowds of flag-waving piccaninnies," he wrote, referring to black people. The article also mentioned "watermelon smiles."
During a debate for the London mayoral contest in January 2008, he apologized, but also claimed his statements had been taken out of context, according to The Guardian.
The other likely candidates to replace Cameron include Ruth Davidson, George Osborne, Theresa May and Michael Gove, according to The Telegraph.