Why Christians Should Support Foreign Development Aid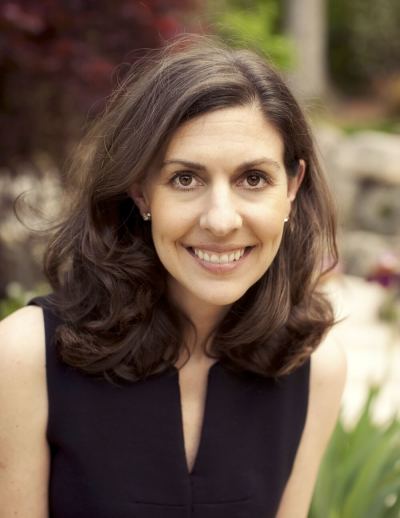 For the past sixteen years, over three presidential administrations, I've been called to the frontlines of advocacy, a term which can still seem nebulous to many people. So, I'd like to help clarify what advocacy is, why it matters, and how others can become involved in lending their voices for vulnerable populations around the world.
On a larger scale, what is the role of the United States? What is our duty and responsibility as a nation? And how can we affect change if we choose to act?
These questions carry much greater weight in recent days as we see our country heading down a more insular path. We cannot stand by and allow this to happen when it comes to advocacy.
First, what is advocacy? For some, it is simply raising awareness for the 800 million people who lack access to clean water worldwide.
Others are concerned about the 1 in 3 people who suffer from malnutrition, a pandemic if you will, around the world.
My organization, Hope Through Healing Hands, has been focusing on the 1 out of 39 women in Subsaharan Africa who will die from complications of pregnancy or childbirth this year, who simply lack access to contraceptives for healthy timing and spacing of pregnancies.
We know the facts, the statistics, and have the stories to match. Advocacy for some is simply sharing quantitative facts and qualitative, often anecdotal stories to the world, to raise philanthropic dollars. Which is one beautiful, and charitable way to advocate for others, including individuals to whom the Bible refers as "the least of these."
Another, perhaps less practiced form of advocacy is taking those facts, those statistics, and those stories to Congressional leaders — Representatives, Senators, and the White House. This is a political, justice-oriented form of advocacy, yet let me be clear — it is religiously nonpartisan. This advocacy is done regardless of the person or the party in office. This advocacy is championing the protection of U.S. funding for foreign assistance which has saved and continues to save the lives of millions. And, over the past three administrations, we have blazed the trail among all nations, as the most generous, the most giving country in the world for the world's poorest.
For the last few years, the Kaiser Family Foundation and others have polled Americans nationally, asking, "How much of the U.S. budget do we spend in foreign aid?" The results have been quite surprising.
Over 50 percent of Americans believe we spend 25 percent of the U.S. budget on discretionary funding of foreign assistance. In reality, it is less than two-thirds of one percent, less than a penny to the dollar. Of the $4T dollars we spend of the U.S. budget, less than $9.7B goes to global health and development.
And to what end have we contributed with that less-than-one percent in developing nations over the course of our generation? We have made history. We are half-way to ending poverty, disease, and deaths worldwide.
Let's look at the numbers.
Over the past 25 years, we have:
1. Cut poverty worldwide by 74 percent, decreasing by 20 percent the number of people who live on less than $1.25 per day, and decreasing by 27 percent the number who live on less than $1.90 per day.
2. Decreased the number of children dying from pneumonia, diarrhea, malaria, HIV/AIDS and other illnesses from 12.4 million deaths per year in 1990 to 5.9 million deaths in 2015 — which is even more impressive taking into account the population increase during this same time period.
3. Decreased the number of women dying from complications in pregnancy or childbirth like hemorrhaging, anemia, preeclampsia or the like, from 586,000 to less than 303,000.
4. Cut deaths from complications related to TB from 3 million in 1990 to 1.5 million today.
5. More than halved malaria deaths, from 839,000 people in 2000 to less than 438,000 today, thanks to the President's Malaria Initiative, the Global Fund, and other interventions. (Even better news, 57 countries with malaria transmission in 2000 have reduced their malaria cases by 75%.)
6. Prevented 7 million deaths through immunization programs for over 500 million children around the world, thanks to funding for GAVI.
7. Turned the tide on HIV/AIDS, perhaps the best story of all — now more than 21.5 million people in Africa have access to Anti-retro viral medication, compared to fewer than 50,000 when President Bush declared HIV/AIDS an emergency in 2002.
We know we have the possibility of making poverty history, ending mother and child deaths. And ending AIDS, TB, and Malaria. We just need a final push of American will to do so.
How can we bring that to pass? Through advocacy — one of the easiest and simplest ways to truly make a difference in the world. It takes virtually no time at all, and is just an email or a phone call away.
First, go to house.gov or senate.gov. Type in your zip code and you will find the email or phone number you need to make a quick 2 minute call or write a brief paragraph to your member of Congress.
Second, simply give your government representative permission as a leader to vote on behalf of protecting or increasing foreign assistance. Let them know that you want to make sure that we continue to provide full funding, albeit still less than one percent of the U.S. budget, to save the lives of mothers, children, and families with a mere penny to the dollar. Let them know you support PEPFAR, the Global Fund, Nutrition, and Maternal & Child Health. Each account matters.
And finally, thank them for their leadership and their support for this funding in this era of fiscal restraint.
It's that simple. It's that easy.
Jenny Eaton Dyer is the Executive Director for Hope Through Healing Hands and directs the Faith-based Coalition for Healthy Mothers and Children Worldwide which seeks to enable women and couples in developing nations to determine the timing and spacing of their pregnancies in a manner that includes the voluntary use of methods for preventing pregnancy—not including abortion—that are harmonious with their values and religious beliefs.