Why Should Christians Care About the Jewish Holiday Purim?
The annual Purim date, starting the evening of March 4 and continuing all day March 5 this year, is fixed at about one month before Passover, Good Friday, and Resurrection Sunday. It is seen by some as a strictly Jewish holiday, but since we Christians are fully "grafted into" God's special relationships, it makes sense for us to celebrate Purim as well. And this year with the shocking rise of vicious genocide against Christians, much of it fostered, fueled and funded by the Islamic Republic of Iran, the present day Persia, Purim can have an even more heightened meaning for all of us.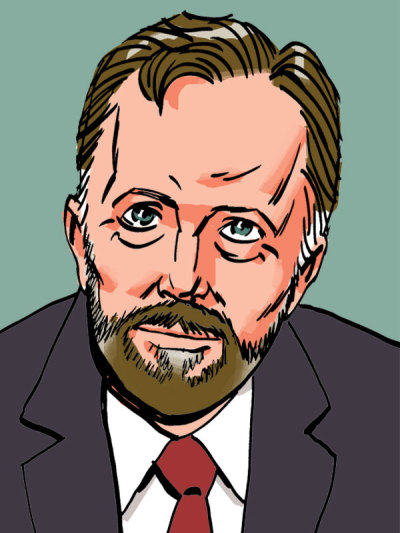 Purim is defined in the Hebrew Scriptures, in the book of Esther, where we read the extraordinary miracle story of God's protection of Jewish people from the genocide sought by hateful Haman. Haman was a top official in the ancient Persian empire under King Xerxes I – also called Ahasuerus in the Hebrew language – who ruled Persia and much of the Middle East from 486-465 BC. Haman's hatred of the people of God was demonically deep – probably part of his family upbringing and not at all fueled by any poverty or lack of employment on his part. However, in the Lord's awesome, subtle justice – and through his Divinely orchestrated "coincidences" – Haman's hatred became totally self-destructive for himself, his family, and the many thousands who shared his murderous motives. This awesome Biblical story of Esther remains one of the most profound and powerful events of all history – and it is a perpetual inspiration to Godly children, youth, and adults in every ethnicity.
The principles of Purim are especially relevant today. The Jewish-Evangelical Roundtable in New York City, my town, is co-sponsored by the New York Board of Rabbis, with more than 900 rabbis, and a multi-ethnic group of Evangelical ministers which I lead. This exciting group meets 6-8 times a year, and you can read an essay about it published in the Christian Post three years ago In our latest Roundtable meeting, Purim was our focus. Increasingly we are aware that most of the persecution of our time targets Christians and Jews. Jews are not always explicit targets in some of the most recent terrorist violence because in some locations all the Jews have already been killed or kicked out. Either way – whether Jews or Christians are targets – present terrorists hate the Lord of grace, the God of the Bible, and they target those that they affiliate with the Lord of grace.
"The real issue is protocol vs. principle," said Rabbi Joseph Potasnik, executive director of the NY Board of Rabbis at the most recent Roundtable meeting. Esther was sure that she was not in a position to challenge Haman's genocidal policy that King Xerxes had endorsed. Protocol made her powerless – but then her uncle Mordechai made her think and act more deeply and wisely. The moment was so grave that royal protocol had to melt in the face of righteous principle. "When protocol and principle contradict, protocol goes out the window!" said the rabbi. "Protocol must take second place," I suggested, and he agreed.
This is the point of our saying with Mordechai that we are each in our positions "for such a time as this." God-given positions and principles are more important than the protocols that can tragically and pointlessly define and limit our potential, our opportunities, our righteous action, and our Godly obedience.
The applications of this deep Biblical paradigm are numerous in each of our lives. Rabbi Potasnik had in mind especially the debatable issues of protocol leading some politicians to boycott Israeli Prime Minister's principled presentation of the deadly threats of Iran against Israel and all Jews everywhere. The Prime Minister is also concerned with Iran's intercontinental ballistic threats and "dirty bomb" threats against the United States of America. His point is well taken.
Applications of the Biblical truths of Esther are huge, and in many directions. We can often let what is "proper" numb us to the principles that should drive us. "Political correctness" these days too often clouds even the most obvious eternal truths. As noted African-American evangelist Tom Skinner (1942-1994), my friend for thirty years, used to say, "Do not let your being beholden to others for your opportunities blind or restrain you from your Gospel responsibilities." By "Gospel," evangelist Skinner always included Saving Gospel and Social Gospel. His Biblical insight is still true.
Celebrate a joyous Purim this year – even if you miss the exact date. Unlike many Jewish holidays, there are no Sabbath-like restrictions for Purim. In the Biblical prescription, there are four elements: (1) have a feast, (2) be glad, (3) share gifts of food with friends and family, and (4) give gifts to the poor. How great is that?! Purim is a perfect holiday! And if you really want some fun, see if you can visit a synagogue for the Purim service. That synagogue service is about as raucous and riotous a gathering as you can imagine – with loud noisemakers, goofy costumes, and great food – celebrating the Lord's miracle protections.
Please fully enjoy Purim – and certainly engage Esther's paradigm principle, too.
Dr. Paul de Vries is the president of New York Divinity School, and a pastor, speaker and author. Since 2004, he has served on the Board of the National Association of Evangelicals, representing 40 million evangelical Americans.