FBI Director James Comey Sees the Path to Racial Understanding
On February 12, 2015 – exactly 150 years after Abraham Lincoln's final birthday – Federal Bureau of Investigations Director James B. Comey gave one of the most wise and relevant perspectives on the racial issues of 2015 in a 23 minute speech at the Jesuit Georgetown University.  Even through the media sound-bites, the timeliness and truth of Director's comments were cogent, clear, and widely praised. I was especially moved because the basic fresh perspective he gave on racial understanding was virtually the same as what I said just 20 days earlier right here in an essay in the Christian Post! (Does FBI Director Comey read the Christian Post?)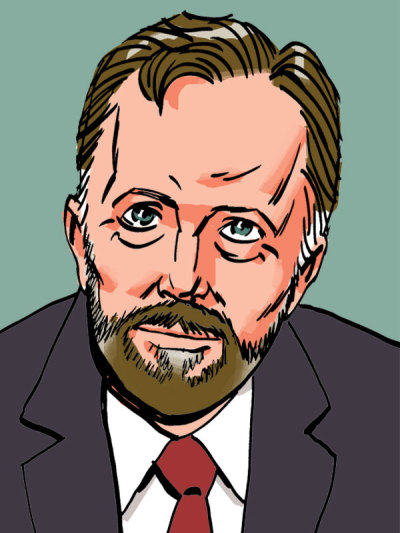 Three times in his speech Director Comey referenced the tragic deaths of Michael Brown and Eric Garner. Three times he also talked of the devotion and integrity of assassinated of New York Police Department Officers Wenjian Liu and Rafael Ramos. Officer Ramos was a student in a community chaplaincy training program I help lead, and the very time he was gunned down his teacher Chaplain Marcos A. Miranda and I were meeting just blocks away. Chaplain Miranda and I were preparing to honor Officer Ramos for his excellent achievement, completing this training to represent the Lord's presence more directly in his life, including in his service as part of the NYPD, New York's finest. As we were preparing, we heard and saw NYPD helicopters flying back and forth over us and wondered what happened.
Even otherwise brilliant people can be so foolish that they blindly rely on false stereotypes of others. Popular stereotypes are unconscionable and horrible replacements for accurate perception and true understanding. When I have shared Officer Ramos' testimony – how he saw his service to NYPD as also service to Christ, protecting people and preventing crime as Godly service, bringing to the streets of New York a special depth of love of people and devotion to what is good – people generally react with surprise. Those with deep hostility to police initially resist the truth about Officer Ramos. Others are pleased to hear of his 24/7 incarnated faith.
Nobody hearing about Officer Ramos' street-level faith says, "Of course!" except for members of his family, leaders of his church, or fellow officers of the 84th Precinct. NYPD Commissioner Bill Bratton has for good reason posthumously given Officer Ramos a promotion to "detective" and also named him "Honorary Chaplain of the 84th Precinct." There is now a plaque in the precinct station to remind everyone.
How little most people see, know, or even think about the kind of devotion needed for any of these uniformed public servants to move "toward danger, without regard for the politics or passions or race of those who needed their help – knowing the risks inherent in their work," as FBI Director Comey said.
This phenomenal sensory blindness – these profound misunderstandings – is what Director Comey most cogently addressed, and which I addressed in the earlier essay, too. On 16 occasions in 23 minutes he referenced the priorities and challenges of people literally seeing each other anew, with truth, respect, and decency. For example, Director Comey says,
We must work – in the words of New York City Police Commissioner Bill Bratton –to really see each other. Perhaps the reason we struggle as a nation is because we've come to see only what we represent, at face value, instead of who we are. We simply must see the people we serve. But the "seeing" needs to flow in both directions. Citizens also need to really see the men and women of law enforcement. They need to see what police see through the windshields of their squad cars, or as they walk down the street.
Finding more truthful and respectful ways of seeing other people is a vibrant potential God has given to all of us. This perceptual power is modelled in the way we see printed language. In our first language, we begin learning shapes that can represent sounds – and in combinations they can represent words and meaning. Initially as children we spell the words out as we recognize them and then put the words together in the sentences we read. Mature readers do not focus their eyes on individual letters, or even individual words, but we focus on whole phrases. Then when we learn a new language we learn additional visual patterns to recognize.
In a similar way, we can see physical phenomena and people in new ways, based upon new interests, experiences, and understandings changing even our most elemental perceptual experiences. With new experiences, interests, and understandings, our minds can create new concepts – what famed child psychologist Jean Piaget (1896-1980) called new "schemata" –
that then open us to more developed sensory perceptions.
For example, when we learn to identify different species of trees – by their leaves or bark –
we then see them as "Sugar Maples" or "Red Oaks," not merely as "trees." Similarly, when our true interests are less defined in terms of race than character or conduct, our eyes can be more attentive to character and conduct than to racial categorization. And even the racial categorizations can be cleansed of mistaken stereotypes.
Post-Modern thinkers such as Thomas Kuhn (1922-1996), Paul Feyerabend (1924-1994) and others pointed out measurable changes in human sense perception initiated by historic changes in scientific paradigms. These pioneer thinkers brought Piaget's insights into the adult and professional learning experiences. Earlier, most Modern thinkers had assumed that human sense perception was more or less objective, but not shaped by people's theories, beliefs, or values.
Kuhn and Feyerabend overstated their cases, and they were too subjectivist, but they were right on the basic dynamics shaping of our sensory perceptions. Moreover, their own theories transformed people's sense perceptions concerning the fields of science and the humanities. Inspired by Kuhn, Feyerabend and others, intellectuals in every university department now regularly find perception-transforming roles of new paradigms within their fields of study.
These fascinating Post-Modern discoveries, while shifting us beyond Modernism, were really a vivid return to the Pre-Modern, especially the Biblical perspectives. There are numerous references throughout the Bible to people's sensory perceptions changing, generally as a consequence of changes in their relationship with God, or their behavior, beliefs, or values. Consider, for example, after giving an intensely potent restatement of the Gospel, the Apostle Paul then concludes:
Therefore, from now on we look at no one according to the flesh. Even though we once knew Christ according to the flesh, yet now no longer. Therefore, whoever is in Christ – new creation! The old passed away. Look! The new has come!  (a literal translation of II Corinthians 5:16-17)
How we look at other people matters – to them, to God, to us. The Gospel liberates people from looking merely at other people's flesh, as Paul says. The point: Coming to know Jesus should measurably change our sense perceptions of other people – and such sensory changes should be part of Christian discipleship. Then we will no longer need constantly to re-debate or rehash the most basic truths of human dignity and justice. Also, believers can help set the standard of transformed perception of all people. Others can look at people fairly, too, but the Gospel especially empowers believers to this radical, redemptive, perceptual change.
NYPD Commissioner Bratton and FBI Director Comey are quite right about present racial issues. To address racism we need changes at the most basic levels – especially in our sense perceptions. There are exercises that can help create perceptual change, as I mentioned in my previous article. Such transformations of sense perception ought to be seen as a primary element of Christian living.
Let us rise to this call to corrected vision – by God's grace redeeming our sense perceptions for our world, for our country, for our communities, for our families, for ourselves – because…we look at no one according to the flesh... Look! The new has come!
Dr. Paul de Vries is the president of New York Divinity School, and a pastor, speaker and author. Since 2004, he has served on the Board of the National Association of Evangelicals, representing 40 million evangelical Americans.