Why Singles Are 'Invisible' in Many Churches; Two Megachurches That Have Thriving Singles Ministries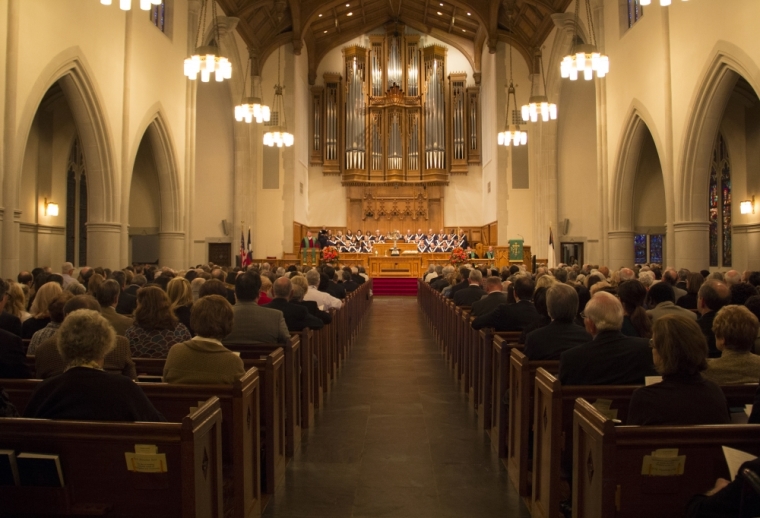 The head of a North Carolina-based organization that aids ministries for singles has said that too many churches consider the unmarried to be "invisible."
Kris Swiatocho, director of The Singles Network Ministries, told The Christian Post that "for most churches single adults are invisible. Mainly because most pastors, secretaries, deacons/elders are married with children. When they are in the pulpit they typically preach and identify with those that are like themselves."
"I have actually spoken with churches who are not sure they have any singles there mainly because they view singleness has a particular age-range vs. someone who isn't married from 18 to the grave."
Swiatocho also told CP that there are multiple factors leading to this state of invisibility, including competition from other ministries, a lack of funds, "high turnover" for members, and a lack of demand from many congregations.
"We need more pastors trained to minister to single adults but we need more churches to want single adult pastors that will create the jobs for them when they do graduate," said Swiatocho.
The sentiment of concern over outreach to singles by churches in the United States was echoed by Nathan Keeler, pastor of a young adult congregation overseen by McLean Bible Church in Virginia.
Keeler, who oversees a youth-centered outreach called "Citywide", told CP that churches have "a major need within the church to reach young adults and singles."
"We do not have enough pastors and staffs that are engaging the culture, giving opportunities for young adults and singles to have a voice and responsibility within the church and putting resources toward this effort," said Keeler.
"Three places I have seen the church do a good job at reaching singles is college campus ministry, young church plants with young pastors and some mega-churches."
Keeler also talked about McLean Bible's Citywide, which was launched last October via an outreach strategy wherein it "intentionally meets outside of the church in popular young adult venues."
"Citywide's desire is to gather young adults across Metro DC and call them to use their life to the glory of God," added Keeler.
"We have about 600-700 young adults who have come to our quarterly Citywide events but our reach to young adults at MBC as a whole is between 2000. This is definitely the beginning of new movement and we are early in to this new paradigm of ministry."
Some involved in singles ministry have seen improvements in American churches' overall efforts to minister to the unmarried.
Georgina Agyekum of the multisite Maryland-based First Baptist Church of Glenarden, noted that her church's singles ministry was about 20 years old and included about 300 to 400 singles in its ranks.
"I believe the church is starting to do a better job reaching out to singles because of the realization that healthy singles lead to healthier marriages, families and communities," said Agyekum. "Singles in general contribute significantly to the church body as a whole in service and even financially when taught how to lead positive and fulfilling lives in Christ."
To build a strong singles ministry, Agyekum told CP that churches should look at "how to develop relatable programming that will meet singles where they are and guide them to where they desire to be as it aligns with the word of God."
"When starting a singles ministry churches should first consider the needs of the particular demographic of their unique singles population," said Agyekum. "What are the life stages of the given population? For instance, are they young adults matriculating into the working world searching for their identity? Are they middle aged divorcees or retirees? Do they fall somewhere in between?"
Agyekum advised that congregations looking to create a singles ministry "should also align with other successful ministries in order to glean from their best practices."
"Finally churches should identify strong stakeholders that will champion and promote the ministry," continued Agyekum.
While believing that not every church needed a singles ministry, Swiatocho of The Singles Network Ministries told CP that congregations need to reach out and give singles participation in church life.
"I believe with my whole heart it really comes down to Spiritual warfare….we are in a battle. What better way to destroy the family then to destroy the single?" said Swiatocho.
"If we keep the single from church, from a Bible study, from friends then they stay home or seek relationships in the wrong places with the wrong people and the horrible sinful cycle goes on."