Why You Need to Know Henrietta Lacks and Her 'Immortal' Cells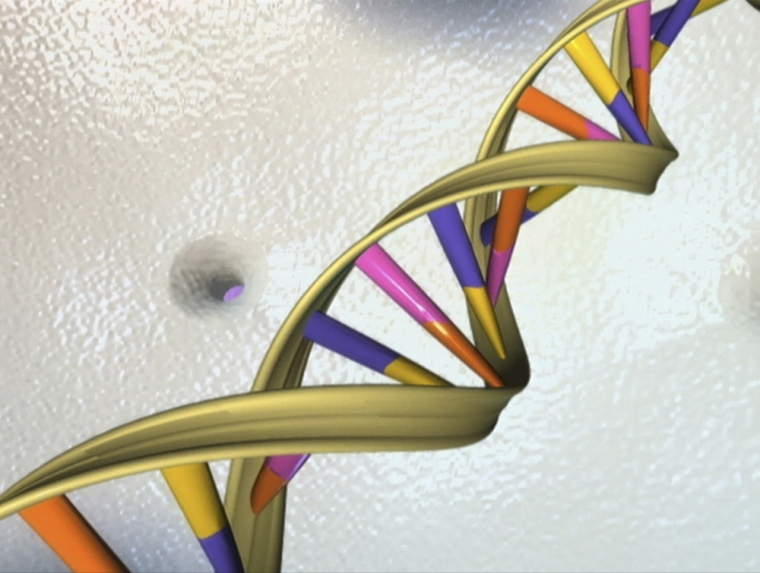 Ever known anyone who has suffered from cancer, AIDS or infertility? They may have Henrietta Lacks to thank for their treatment. Although Lacks died in 1951 at age 31, to this day humankind is benefiting from the impact of her life.
When Lacks, a tobacco farmer from Clover, Va., succumbed to cervical cancer, doctors at the National Institute of Health harvested her cancerous cells — without her consent — and used them to discover medical breakthroughs for some of the world's most challenging health conditions. Now a new HBO documentary set to begin production this summer will bring her story to the small screen.
The use of Lacks' cells resulted in the creation of the first so-called "immortal" cell line called HeLa cells, which ultimately led to advancements in gene mapping, in vitro fertilization, cloning and the treatment of polio. Her cells have even traveled to space to see how they would respond to zero gravity.
Despite these positive results, the unauthorized use of Lacks' cells raised bioethical issues regarding consent and compensation. Lacks' family did not know that in the years since her death, Henrietta's cells were still thriving in scientists' laboratories, and that they had sequenced her genome and made it public for anyone to see, according to NBC News, which also pointed out that the profit from medical breakthroughs resulting from research using the cells is in the billions. Lacks' family never saw a penny of that financial gain.
In 2013 the Lacks family won a moral victory, however, when NIH established an agreement with them that Henrietta Lacks' genome data will only be available to those who are granted permission, NBC reported.
Two representatives from the Lacks family were designated to serve in the NIH group responsible for the review of researchers' applications for access to HeLa cells, and scientists who use the data were required to acknowledge the Lacks family in their publications.
Still the Lacks family will not receive any profits from the findings resulting from research using the HeLa cells.
"The Lacks family hasn't, and won't, see a dime of the profits that came from the findings generated by HeLa cells," NBC reported. "But this is a moral and ethical victory for a family long excluded from any acknowledgment and involvement in genetic research their matriarch made possible."
Lacks' story was the focus of author Rebecca Skloot's 2010 New York Times best-selling non-fiction book The Immortal Life of Henrietta Lacks.
The HBO film of Lacks' intriguing story thus far has a cast that includes Tony-Award winning actress Renee Elise Goldsberry of Broadway's megahit "Hamilton," who will play the title character. Oprah Winfrey will play Lacks' daughter, Deborah, and the story will be told from her point of view. NCIS star Rocky Carroll was cast to play Lacks' third child, Sonny Lacks, Deadline announced Thursday. Rose Byrne is set to portray the book's author, Rebecca Skloot, who researched Lacks' story for over a decade.
Tony-Award winning director George C. Wolfe ("The Normal Heart," "Lucky Guy") will write the film adaptation and direct. Oprah Winfrey, Carla Gardini and Rebecca Skloot will serve as executive producers.
According to Signature, some members of the Lacks family will act as consultants for the film, including Lacks' sons David Lacks Jr. and Zakariyya Rahman; granddaughter Jeri Lacks; and grandchildren Alfred Carter Jr. and LaTonya Carter.