Wife of Christian Footballer Who Allegedly Cheated With Pastor Who Killed Him Posts Photo of Love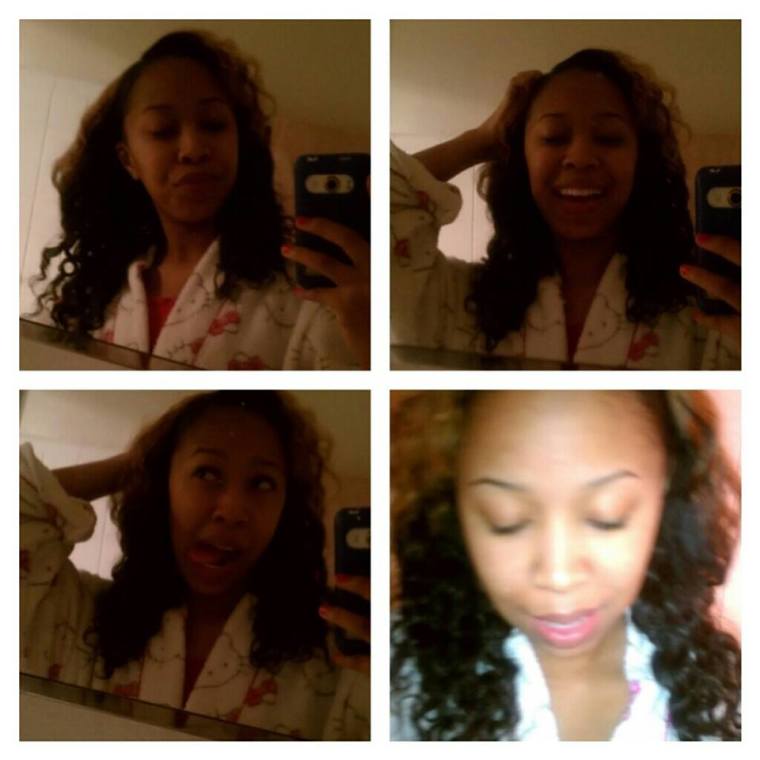 The only public comment that has come from Tykia Smith since her husband, semi-pro football player Deante Smith, 25, was shot dead on Sunday by his estranged pastor, with whom she was allegedly having an affair, was a single photo posted on Facebook Wednesday.
It was a photo of her and Smith posted on her profile page.
Smith's eyes are closed and his lips are firmly planted against Tykia's cheek as she smiles with half-opened eyes and her arms locked around his neck.
Those were happier times.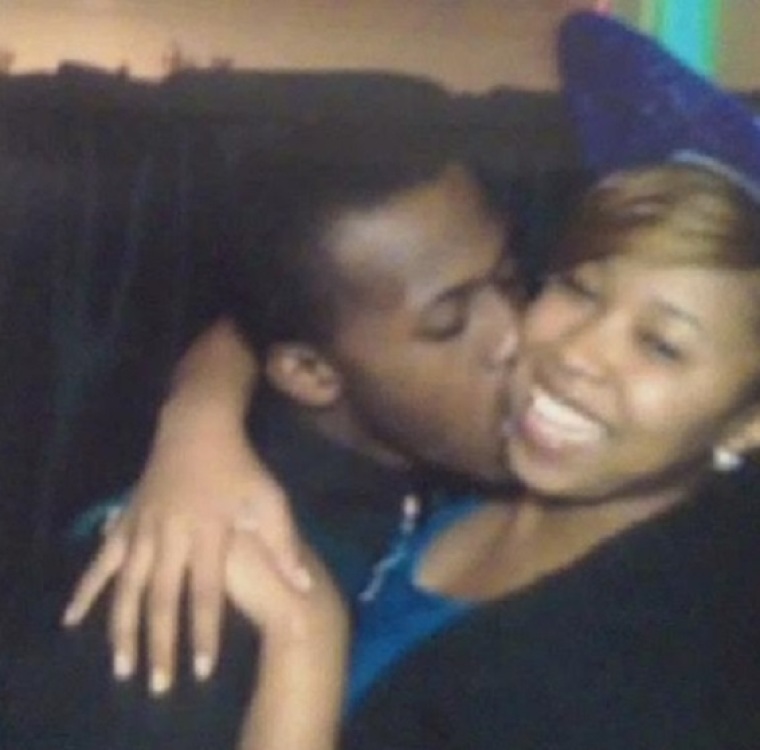 The only one Smith loved more than Tykia was God, according to his family.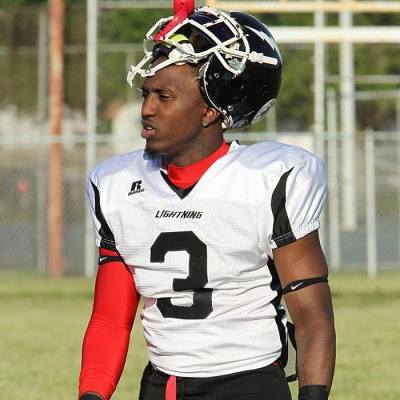 "He loved God before anybody and then his wife was next. He catered to his wife, he clinged (sic) to his wife. His wife didn't have to work. He took care of her well," said Darcel Ward, Smith's aunt, who had nothing but doting words to share about her nephew.
Around late August, however, Smith's picture perfect world exploded. And he revealed his whole story on Facebook.
He discovered his beloved Tykia wasn't being faithful. And his pastor, identified as Keon Allison, had allegedly gotten her pregnant.
"THAT WASN'T MY BABY THAT WAS TYKIA AND PASTOR BABY [expletive]," the betrayed footballer wrote to friends who were trying to find out why he was suddenly so angry online.
"I am ma trying to get release from work before they fire my [expletive, expletive]. I'm hotter than a [expletive] fire cracker," he added."THIS [expletive] GOT MY [expletive] PREGNANT ..."
Smith threatened to do many things, including getting a divorce. Some of his family members even chimed in and offered to teach Tykia a lesson for breaking his heart but he protected her.
"AIN'T NOBODY GON TOUCH MY WIFE AUNTY MY FAMILY MAD TOO Im not GON LET [expletive] HAPPEN TO HER YOU NEED TO BE ON HER [expletive] BECAUSE SHE WAS AT MY HOUSE DRUNK AND SUGAR HIGH AS HELL THAT GIRL GON [expletive] AROUND AND KILL HER SELF," he wrote in a Facebook post in response to a disagreement between his cousin and aunt about how his unfaithful wife should be treated.
In the end, Smith's family said he was in the process of reconciling with his wife when he was shot and decided to expose his estranged pastor.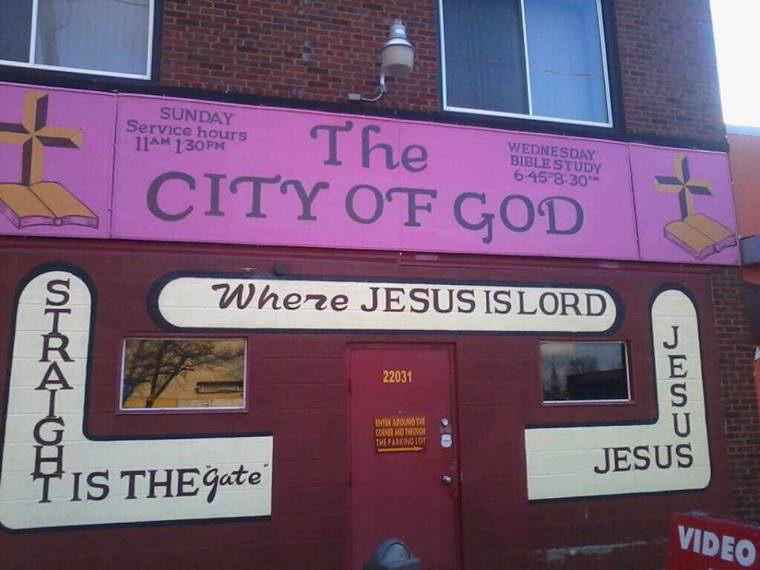 "Can't wait to see Sunday message at the CITY OF GOD MINISTRY I'LL BE THERE WITH THE TRUTH," he wrote in mid-September.
At about 1:40 p.m. on Sunday, according to Detroit Police, officers from the 8th precinct responded to a shooting "that just happened" at the small City of God Church where Allison serves as pastor.
"Upon arrival officers were directed to the inside of the location where they observed the 25-year-old male victim suffering from multiple gunshot wounds to the body. The suspect, a 36-year-old male, who was still on scene, advised officers that he shot the victim," said the statement.
Assistant Chief of DPD Steve Dolunt told the Detroit Free Press that the pastor shot Smith with a semiautomatic pistol and suffered injury to his chest and later died at Botsford Hospital.
The pastor reportedly charged that Smith had harassed him multiple times in the past and on Sunday had attempted to attack him with a brick.
"During that time the suspect produced his firearm and fired multiple shots at the victim striking him in the body. The victim was transported to Botsford Hospital where he was pronounced deceased. The suspect was temporarily detained for questioning and released pending further investigation. The suspect was not injured," the DPD statement said.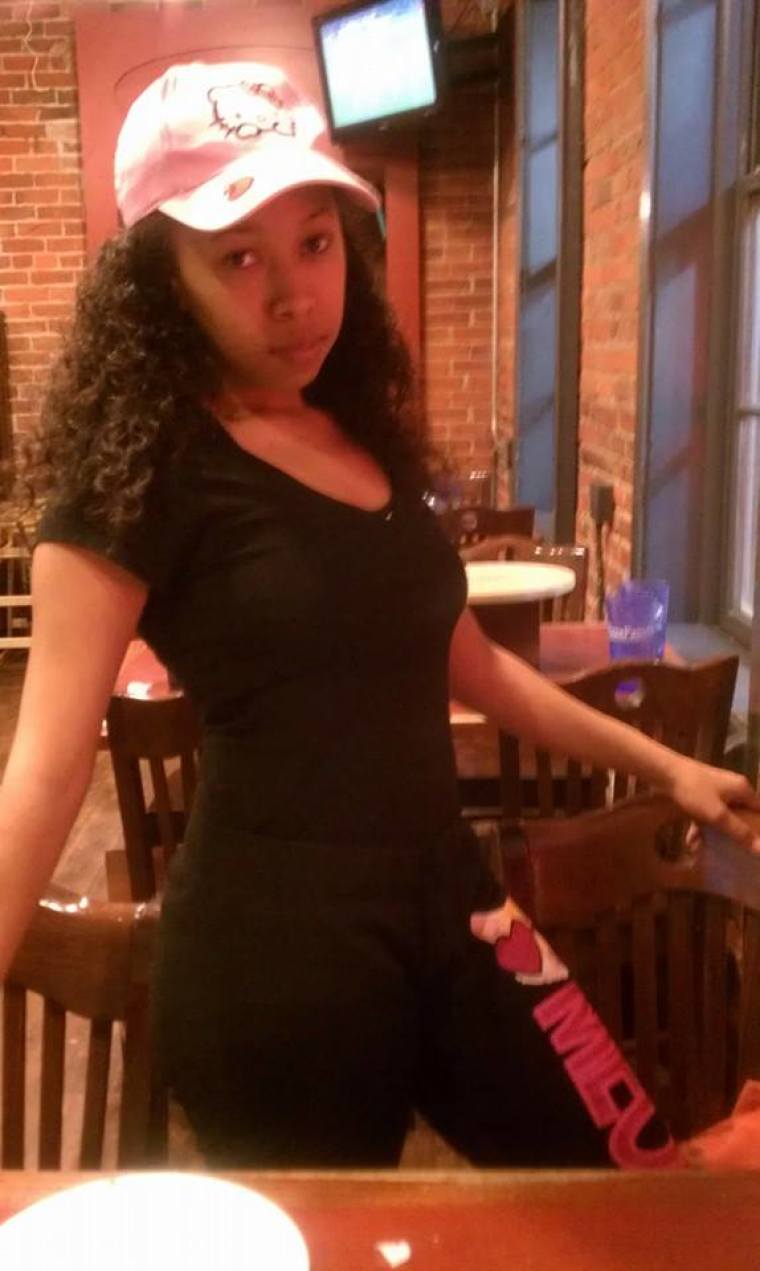 Tykia was rumored to have been taken into custody by Detroit Police Department investigators for questioning Wednesday but officials with the department told The Christian Post that was not true.
The investigation into Smith's death inside the small City of God Church along Grand River Avenue on Sunday was still underway they said. Any charges related to it will come from the prosecutor's office.
CP reached out to Tykia for further comment about Smith's death Wednesday and her response is still pending.
The photo she posted on Wednesday was liked by two people, including Smith's heartbroken sister, Stacey Byrd.
"Do you have an (sic) picture that nobody has cause i want an (sic) picture of my brother please ty!" she wrote in a post on the haunting photo.
Smith's aunt said Monday that her family didn't know about her nephew's death until several hours after he was shot because Tykia didn't tell them. She first discovered he was dead while watching the news and later when police showed up at her door.
The whole family blames Tykia, she says, because Smith was a good kid. A good Christian kid who loved his wife so much he was trying to reconcile with her even after she had slept with the pastor he used to call "daddy."
"Dante got with his wife. That's how he found out," said Ward, who explained that her nephew's mind was not the same after that.
The pastor's wife told Smith that her husband was having sexual affairs. After that, he was supposedly planning to get a divorce, said Ward, but he was "so in love with her he kept bringing her back home. He kept saying, 'all I know is God's way;' everybody kept telling him to get a divorce."