'Unbroken': Will Graham Gets Emotional About Role, Tensions in Marriage Shown in New Film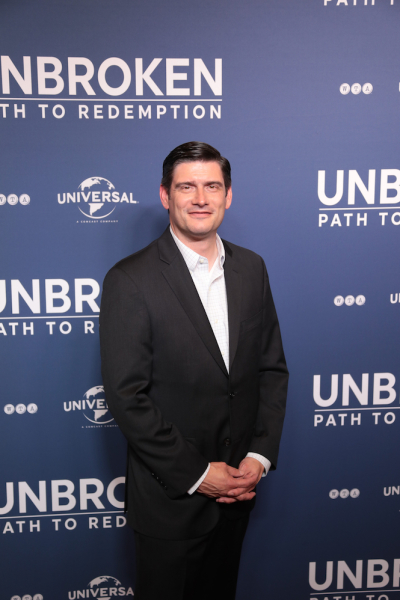 DALLAS — Will Graham, grandson of the late Billy Graham who stars in the new film "Unbroken: Path to Redemption," said the story of World War II prisoner of war Louis Zamperini made him emotional because it shows the tensions in marriage that he's experienced and even witnessed in his grandparents' relationship.
"Unbroken: Path to Redemption" based on Laura Hillenbrand's best-selling book, Unbroken, covers the second half of Olympic gold medalist Louis Zamperini's life when he returns home after being held captive at a prisoner of war camp in Japan. The true story picks up where Angelina Jolie's 2014 epic "Unbroken" movie ended and shows his battle with PTSD and the toll it takes on his family.
"I'm also a husband, I have a wife I have children and I see some of the tension that goes on," Graham told The Christian Post at the movie premiere last Thursday. "Every married couple has tension and problems in their marriage from time to time, doesn't mean that they are all bad. My grandparents had it, the Zamperini's had it, but you can get through. You work through it together and it makes you stronger at the other end.
"When I see some of this marital conflict, there are some things that I'm like, 'Man, I know what that's [like]' and I can see it in her [his wife, Kendra's] eyes, and it's just emotional because this is a true story," he continued. "This isn't a Hollywood made up story but it's real life; there are real people being affected. But yet, there's a real God that can change everything and that's what I love."
The movie also details the encounter Zamperini had with Billy Graham that forever changed his life.
The younger Graham said that portraying his grandfather in the film and witnessing the power of the Gospel also made him emotional.
Bringing this redemption story to life on the silver screen is actor Samuel Hunt ("Chicago P.D.") as Zamperini; Merritt Patterson ("The Royals") as his wife, Cynthia; David Sakurai ("Iron Fist") as Zamperini's prison guard Watanabe/"The Bird;" and Will Graham as his grandfather.
"Unbroken: Path to Redemption" was directed by Harold Cronk of "God's Not Dead," and produced by The WTA Group in partnership with Universal 1440 Entertainment.
For more information on "Unbroken: Path to Redemption," the upcoming Pure Flix movie hitting theaters Sept. 14, click here.